Höwler - Descendants of Evil - Reviewed By Deaf Forever ! Check it out here at this link: https://www.facebook.com/deafforever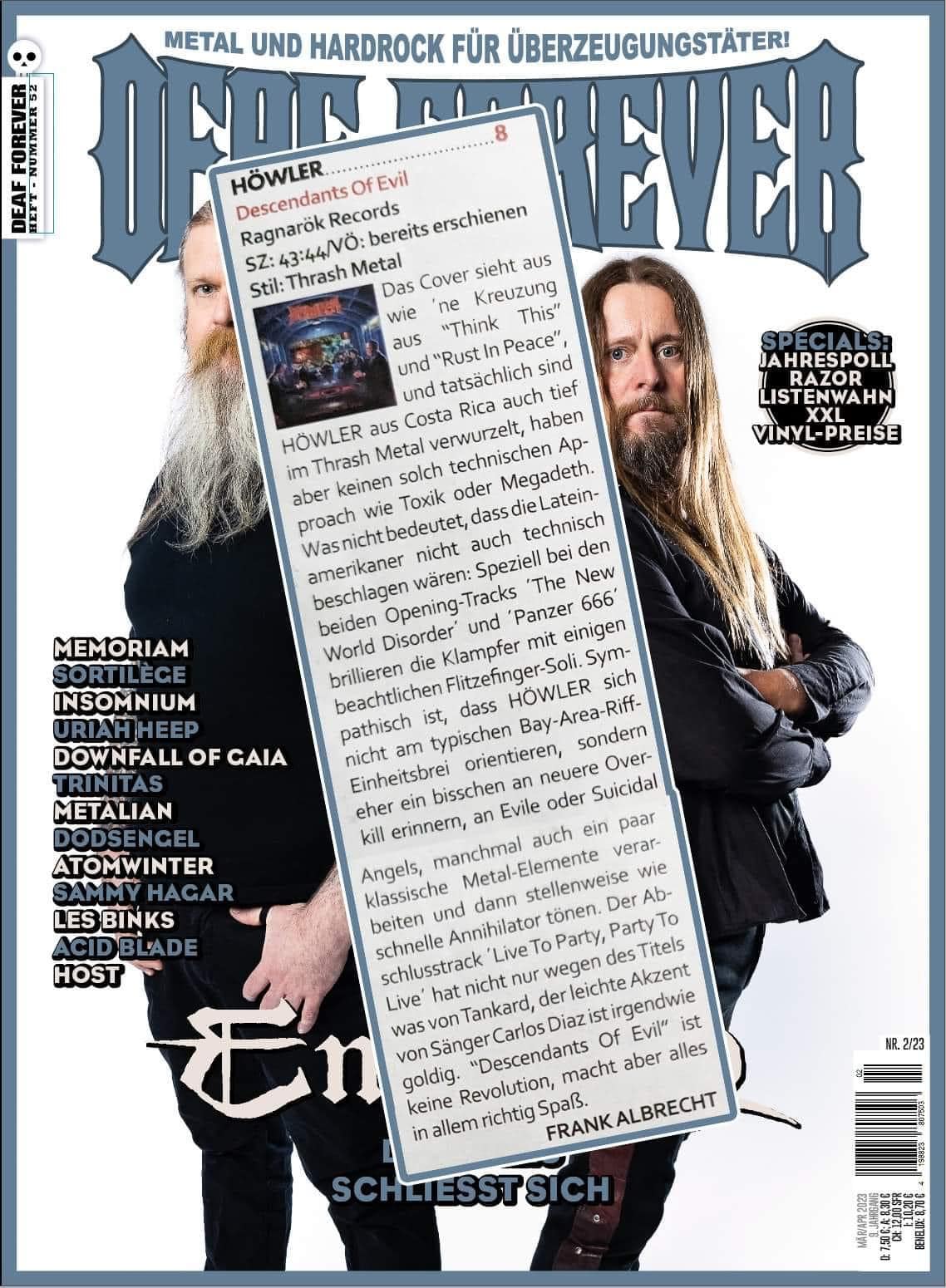 November 25th 2022
FFO: Megadeth, Metallica, Exodus
Location: Costa Rica
Costa Rica's Höwler's delivers its fourth full length album "Descendants of Evil", heavily influenced by 80's Bay Area acts, such as Megadeth, Metallica and Exodus, there's even hints of Annihilator in this mixture of speed, power and technical thrash. Thrash metal never dies!
Check out this video!
Follow them on Spotify!
Also available on Apple!
https://music.apple.com/us/artist/h%C3%B6wler/1300839651
Support them on Bandcamp!
Album Credits
Produced by Höwler & Jose «Fucas» Mora
Mixed and mastered by Martin Furia (Destruction & Bark)
Cover artwork by Dan Goldsworthy
Album graphic design by Carlos Díaz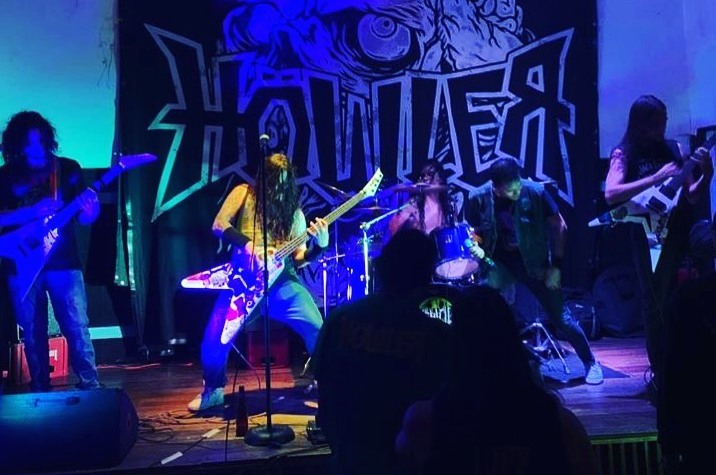 Follow the band and label at these links:
https://hwler.bandcamp.com/
https://cdnrecords.com/label-artists/howler/
https://www.facebook.com/howlercr/
https://www.instagram.com/howlercr/