RAZÖR FÖRGE / CHAOSHORDE SPLIT - Reviewed By Metalegion ! Check it out here at this link: https://www.metalegion.com/store/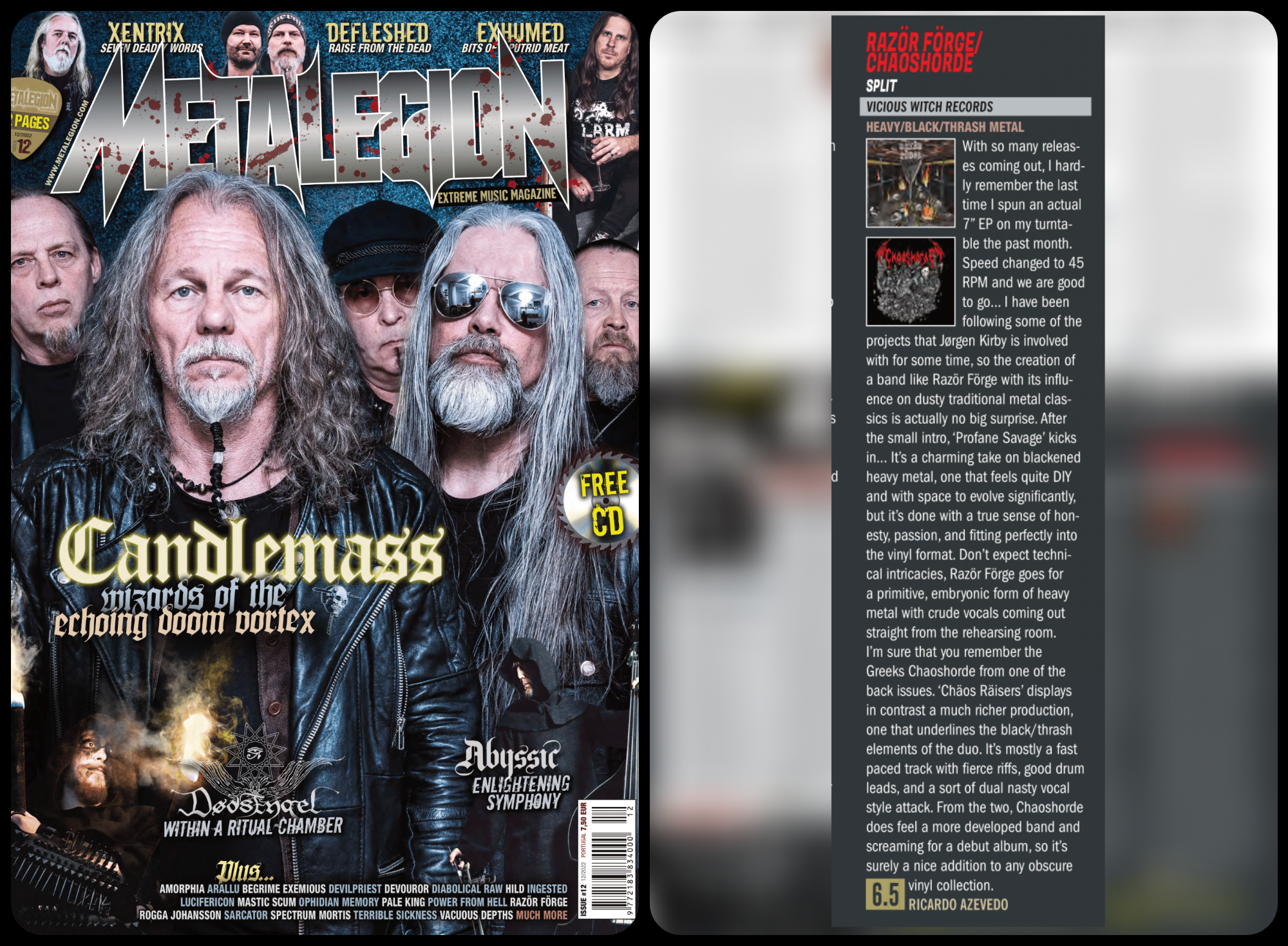 Release date: June 10th, 2022
FFO: VENOM, CELTIC FROST, DESASTER, AURA NOIR
Label: Vicious Witch Records
RAZÖR FÖRGE were fused in iron to play true Heavy Metal. Harkening back to the legendary titans of old and invoking them with molten steel flowing through the veins, this is a call to arms for all headbanging, fire starting maniacs who worship untempered Heavy Metal... Influences range from NWOBHM titans to American Epic Heavy Metal heroes! Also including Speed, Thrash and First Wave Black Metal for good measure! Only the fiercest flames kindle the fire of RAZÖR FÖRGE and they seek only the truest of legions to hear the rallying cry!! 

CHAOSHORDE from Greece after releasing their first E.P with us a few months ago, return and honor our alliance in darkness with another Black/Thrash Metal dynamite ready to destroy everything on their way! This time their music goes even darker and more sinister while keeping the speeds and honoring their Thrash 'till death roots!! CHAOSHORDE is a project that was summoned back in 2017 by members of Biotoxic Warfare, EX- Serpent Path and Flesh Martyr who share a common love for good, old-school SPEED/BLACK Metal in the vein of VENOM, CELTIC FROST, DESASTER, AURA NOIR, RAZOR, GEHENNAH and much more! 
Check it out now on Bandcamp!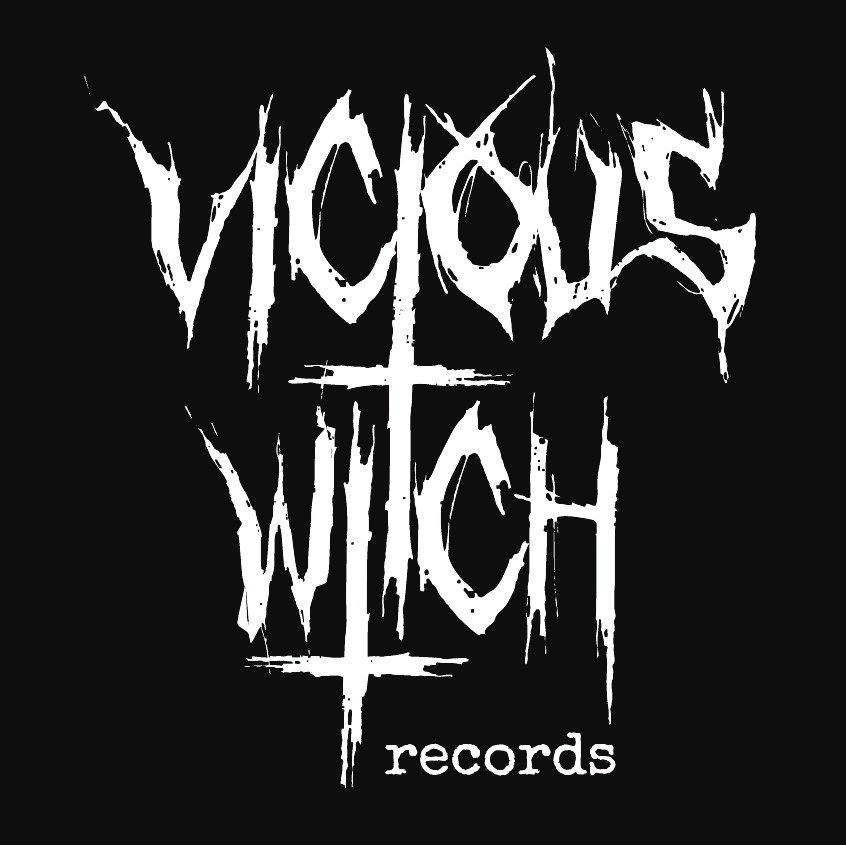 Follow the bands and label at these links:
Facebook: https://www.facebook.com/razorforge 
Email: nattskogjsk@gmail.com 
Facebook: https://www.facebook.com/CHAOSHORDE/ 
Instagram: https://www.instagram.com/chaoshorde_legions/ 
Email: chaoshorde.band@gmail.com 
Contact Vicious Witch Records at: 
Website: https://www.viciouswitch.com 
Bandcamp: https://viciouswitchrecords.bandcamp.com 
Facebook: https://www.facebook.com/viciouswitchrecords 
Instagram: https://www.instagram.com/viciouswitchrecords/ 
Email: nik@viciouswitch.com