LÝSIS - Handprints - Featured At Bravewords ! Check it out here at this link: https://bravewords.com/news/swedish-melodic-metalcore-band-lysis-shares-video-for-handprints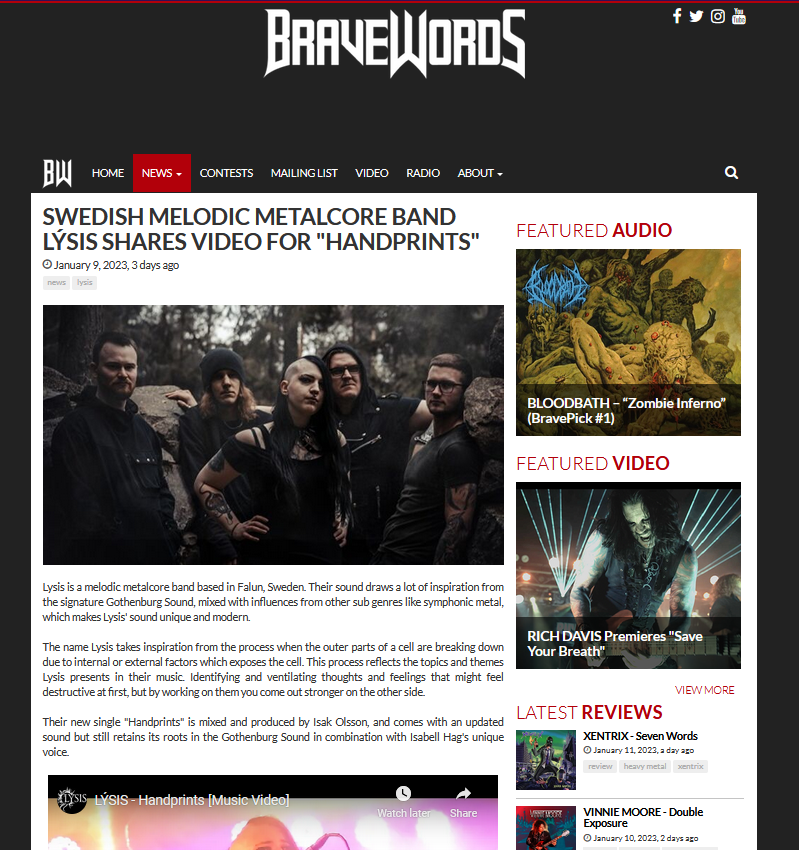 Release Date: January 6th 2023
FFO: Arch Enemy, Spiritbox, In Flames
Location: Falun, Sweden
LÝSIS is a melodic metalcore band based in Falun, Sweden. Their sound draws a lot of inspiration from the signature Gothenburg Sound mixed with influences from other sub genres like symphonic metal, which makes LÝSIS sound unique and modern. The name LÝSIS takes inspiration from the process when the outer parts of a cell is breaking down due to internal or external factors which exposes the cell. This process reflects the topics and themes LÝSIS presents in their music. Identifying and ventilating thoughts and feelings that might feel destructive at first, but by working on them you come out stronger on the other side.
Their upcoming single Handprints is mixed and produced by Isak Olsson, and comes with an updated sound but still remains its roots in the Gothenburg Sound in combination with Isabell Hag's unique voice.
Check them out on Spotify and add them to your playlist!
Also available on Apple!
Also check out this video!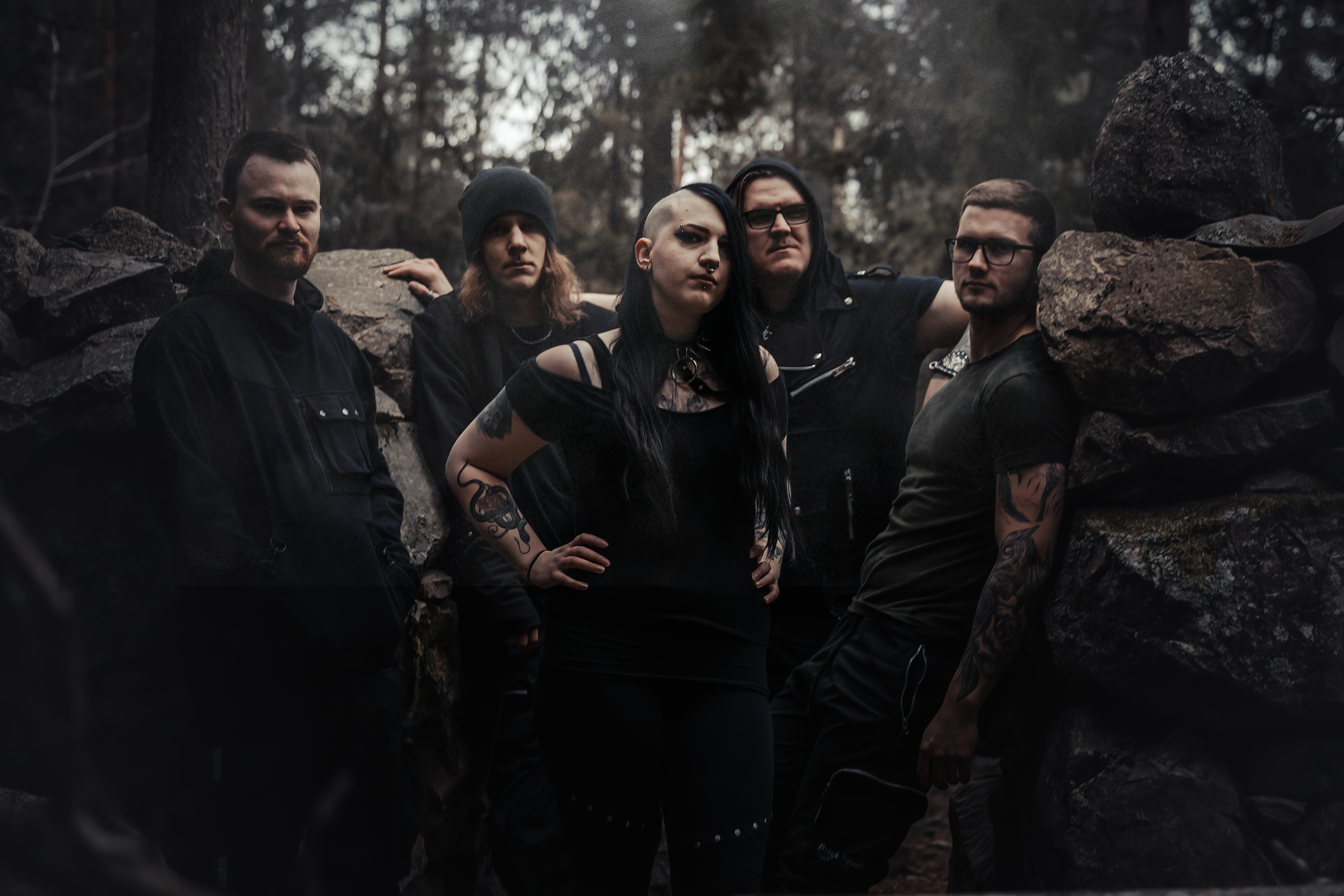 Follow the band at these links:
Facebook: https://www.facebook.com/officiallysis
Instagram: https://www.instagram.com/lysisofficial/
Youtube: https://www.youtube.com/@lysisofficial
Website: https://lysisofficial.carrd.co/
https://open.spotify.com/artist/0UXLGDPnJDKx4YImhJMezv
https://lysisofficial.carrd.co/