Abrasive - Edge Of Darkness - Reviewed By  Metal Digest ! Check it out here at this link: https://metal-digest.com/2022/12/22/abrasive-edge-of-darkness/
       As if death metal wasn't brutal enough at the extreme end of the metal spectrum, bands continued to push and push the boundaries of brutality until they outdid their peers. One by one, these bands developed into brutal death metal, leaving their softer peers behind. In their nearly 25-year existence, Abrasive have battered their peers and now, the German band have returned for the first time since 2017 with their latest album 'Edge of Darkness'.
                Through just ten tracks clocking in at just under 33 minutes, Abrasive have once again shown themselves to be a brutal force to be reckoned with. Therefore, 'Edge of Darkness' is a sheer tour de force of utter blunt force trauma, this is GBH with an emphasis on the H. Harm. This is an album which relentlessly pummels the listener, there is no mercy and it does not rest until the listener is nothing but a sinewy, gristly bloody pulp. Fans of brutal death metal will know what is on the menu and be familiar with these thrashing riffs, jackhammer drumming and scathing ripping vocals as tracks such as 'Mass of Human Flesh', 'Puppet Face' and 'Bleed for Us' wouldn't be out of place on any of Abrasive's previous releases.
                Those familiar with Abrasive's work and the brutal death metal scene itself knows what 'Edge of Darkness' is going to sound like and therefore, if you are not a fan of what this genre does, it will leave you cold and confused like a shivering gimp in a basement. However, those who are happy to get on board with what Abrasive offers will enjoy every minute of it. - Metal Digest

Release Date: 12.02.2022
FFO: Suffocation, Severe Torture, Exhumed 
Location: Germany
Short Bio: ABRASIVE was founded by Ralf Köhler (guitar/vocals), Alex Ringwald (bass/screams) and Alex Mäckle (drums) in April 1999! They combined the old school styled Death Metal sound with a piece of Grindcore and US brutal Death Metal a la SUFFOCATION or SEVERE TORTURE. The result was a grooving bastard of aggression and brutality with the typical ABRASIVE guitar lines. Ralf's typical Death Metal growls and guttural style vocals, which are completed by the relentless screams of Alex became a trademark of the band. After several releases for example at NICE TO EAT YOU Records or MDD Records und countless shows and festival shows (Soul Grinding, Mountains of Death, NRW Deathfest, Flesh Party Open Air, Exhume The Metal Festival) inside and outside Germany to spread the name of the band out to the world. 800 sold copies of "Desire" MCD (2001) and 1000 sold copies of each "Devotion" (2004) and "Awakening Of Lust" (2007) shows ABRASIVE as a well-known band in the underground scene. The following releases "The Birth - Born In Sodom" (2011/MDD Rec.) and "Book Of Sin" (2017/RTM Prod.) confirm their status. The new CD "Edge Of Darkness" shows the most varied songs the band have ever written. The songs are darker and more intense than ever before. Produced by Roman Schönsee (ex PYOGENESIS) at Foundsound NL.
Support the band on Bandcamp!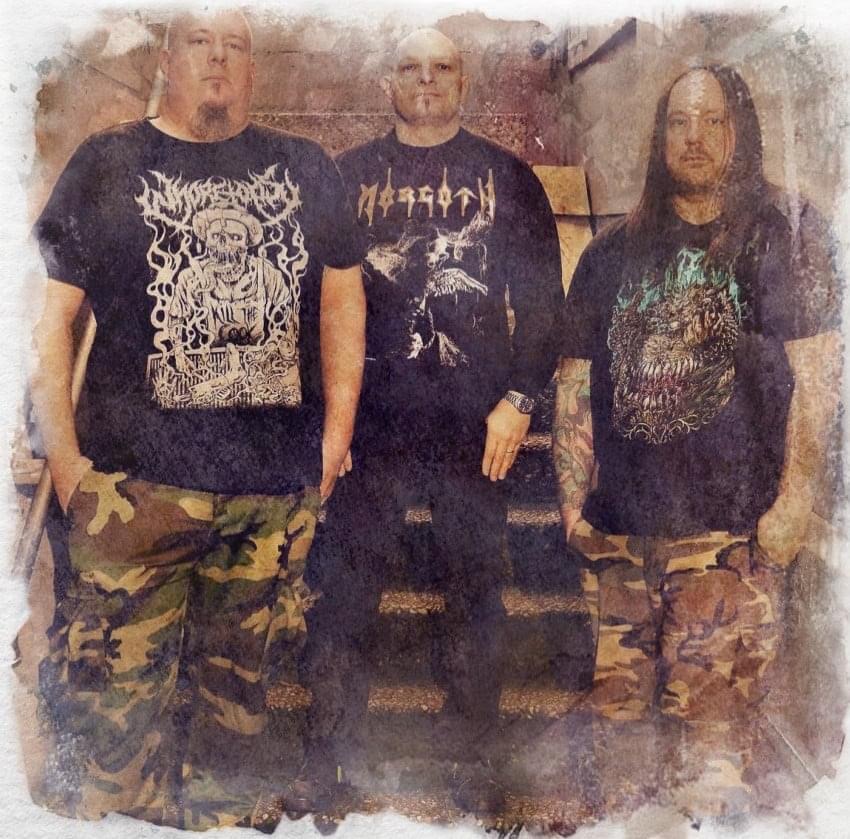 Follow the band at these links:
https://m.facebook.com/abrasivedeathmetal 
https://m.youtube.com/user/Abrasive75
https://rebirththemetalproductions.bandcamp.com/album/abrasive-edge-of-darkness