STEELWINGS - Still Rising - Reviewed By Hard Rock Info ! Check it out here at this link: http://www.hardrockinfo.com/reviews/2022/november.html#steel-rising
STEELWINGS formed in 1982 and were part of the first wave of Swedish heavy metal. The band played live a lot, but they also released 1 cassette, 1 single and 1 album before they went on hiatus in 1989. In 2007 they were back again, but it wasn't until 2019 that they released their comeback album, simply titled "Back".
This might not be the most original or professional band. But they have a charm that is contagious, and there's no lack of energy. And you can get far by just that. But luckily the songs are not so bad either. I think of a band like BULLET, as well as some German hard rock and heavy metal. But STEELWINGS have some more rock n roll in their sound, which is pretty cool. Hard Rock Info

Release Date: November 25 , 2022
FFO: Saxon, Judas Priest, AC/DC
Location: Sweden
STEELWINGS play classic hard rock/heavy metal with roots firmly from the eighties. They were formed in 1982 and were part of the FWOSHM (First Wave Of Swedish Heavy Metal) The band played a lot of shows during this time and the music was mainly spread by tape-trading. In 1983 the band went to England and recorded two songs, the song "Live Your Life" is featured on their 'Metal Plated' compilation album. They also appeared on the charity record Swedish Metal Aid, together with other Swedish heavy rockbands such as Europe, Treat and Heavy Load. The last album before their hiatus - "Steelwings" - was released on LP and CD in 1989.
Mike Amott of Arch Enemy , who saw STEELWINGS as a young kid back in the mid 80's, stated: "They were the real thing, all dressed up and with big lights and homemade pyrotechnics!".
In 2007 the new era for STEELWINGS begun, when the band was asked to perform on the 700 years anniversary festival of the city of Markaryd .
2019 STEELWINGS released their comeback album "Back", on CD and red vinyl. The album was well received and put the band back on the hard rock map.
After a long band history, STEELWINGS now have joined forces with Pure Steel Records for the worldwide release of their strong new album called "Still Rising".
The current line-up features the founding members Tommy, Michael and Gert-Inge.  
Check out this video!
Follow them on Spotify and add them to your playlists!
Support them on Bandcamp and add to your collection!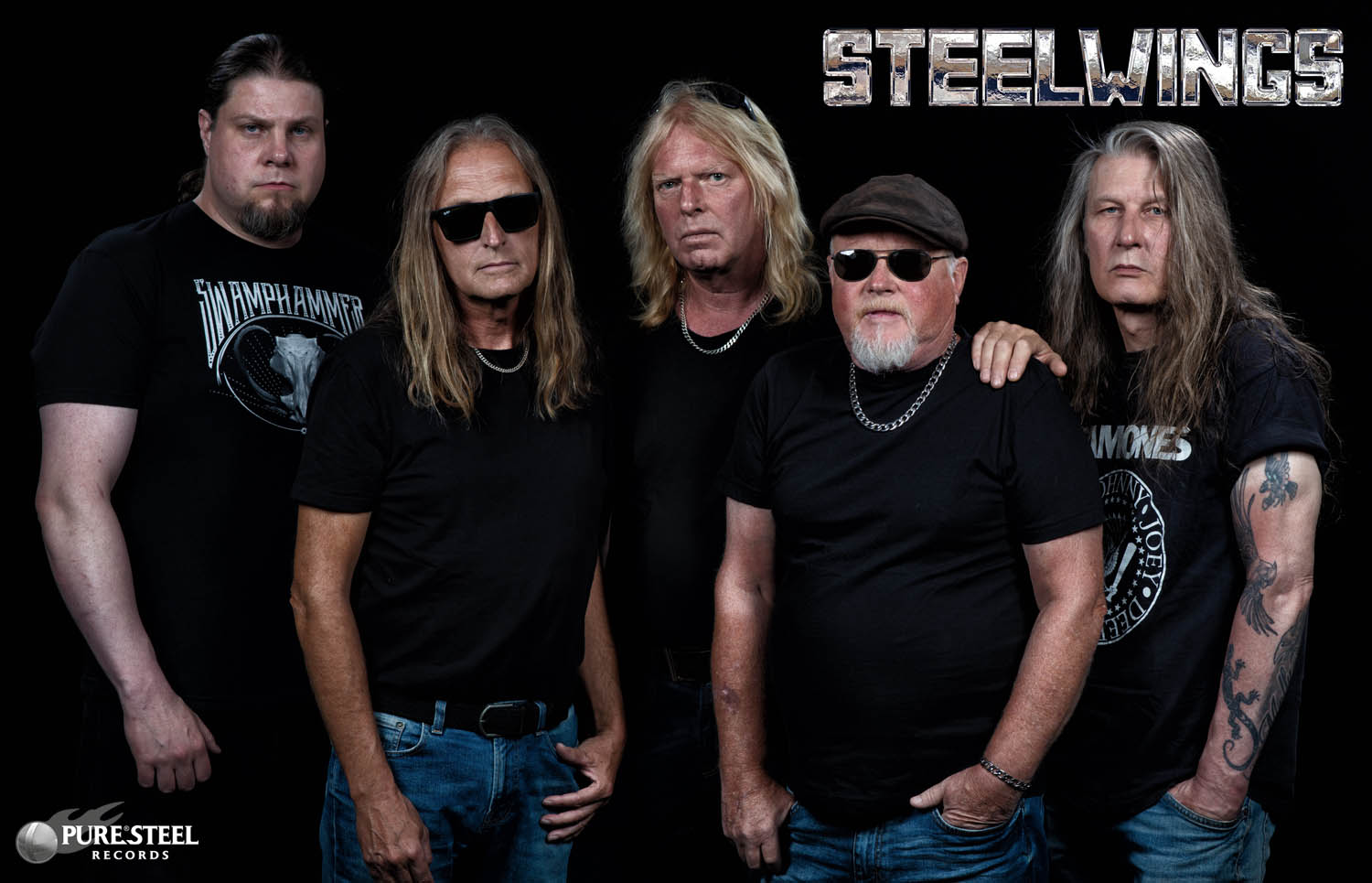 Follow the band at these links:
https://album.link/s/0WByT1BvxCMXcLjiMMdi0L
https://puresteelrecords.bandcamp.com/album/still-rising
https://www.facebook.com/steelwings.sweden
https://open.spotify.com/album/0WByT1BvxCMXcLjiMMdi0L