John Duke from 'Immortal Possession' joins The Zach Moonshine Show, to talk about their latest release " The Resurrectionist " and much more! We play new and classic tracks from Anthrax, Metallica, Act Of Impalement, Venom Inc., Silius, Lacerated, A Pretext to Human Suffering, Inhuman Condition, Obituary, Vigil, A Reason To Begin, and Reign Of Vengeance!
Track List:
1 - Keep It In The Family (Live)/I Am The Law/A Skeleton In The Closet - Anthrax
2 - The Zach Moonshine Intro
3 - Trapped Under Ice - Metallica
4 - Summoning the Final Conflagration - Act Of Impalement
5 - Live like an Angel Die like a Devil/Black Metal/Sons of Satan (Live At Bloodstock) - Venom Inc.
6 - Tripping Balls Out - Silius
7 - Lacerated - Lacerated
8 - Immortal Possession - Interview featuring Evilution/Waltz of the Corpse/Rectal Dissection
9 - Void - A Pretext to Human Suffering
10 - Whiplash/Executioner's Tax (Swing Of The Axe)/Pull The Plug/ - Inhuman Condition
11 - The Wrong Time - Obituary
12 - Descend to Extinction - Vigil
13 - By The Glory - A Reason To Begin
14 - Frosty/Jingle Bells BS Edition - Reign Of Vengeance
Stream the show on Mixcloud!
Listen to the interview segment on Spotify!
Listen to the interview segment on YouTube!
Listen to the interview segment on iTunes!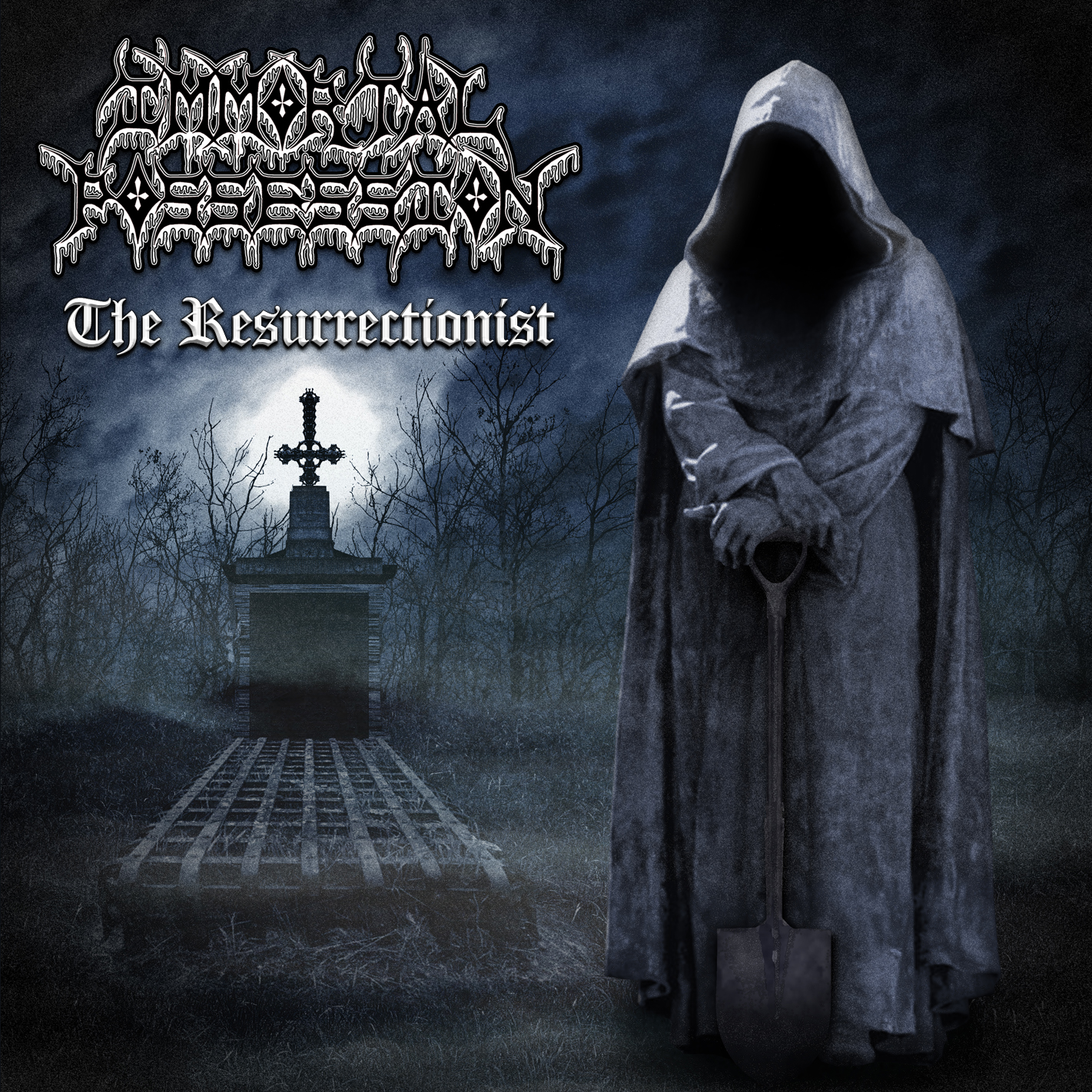 Release Date: December 9th, 2022
FFO: Morbid Angel, Death, Deicide
Location: Winnipeg, Manitoba, Canada
Immortal Possession is an old school Death Metal band based out of the murder capital of Canada (Winnipeg, Manitoba). Founded in 1989,they are renowned for their incredibly tight and bestial live performances. These OG's of the Canadian Death Metal scene blazed the trail alongside bands like Kataklysm and Cryptopsy. They independently released three demos in their active years between 1990 and 1998 (Grave News From the Other Side/1991, Delicacy of Disease/1992 and Mass Murder/1994), attaining international acclaim through underground tape trading and fanzines.
The band reunited a few times over the years (2001, 2006 and 2016) remaining inactive until recently,when there was interest from multiple labels to reissue their recordings. Chuck Labossiere and John Duke (IP's original members) had no interest in this venture, as they felt the sound quality and the performances didn't do the songs justice. After being approached to reunite IP for Manitoba Metalfest 2020, they enlisted VOTOV drummer Derrick Kroll and decided to record the Immortal Possession catalogue the way it was meant to be represented and signed to CDN Records.in 2021..Originally a four piece, theyrecruited longtime friend Lee Arnone (Headcramp) as a secondary guitar player to complete the line-up. "The Resurrectionist" is the result of 30 plus years of OSDM fury, ready to be unleashed worldwide by CDN Records on December 9th/2022!
Lineup:
Chuck Labossiere - Guitar/Vocals
John Duke - Bass Guitar
Derrick Kroll - Drums
Lee Arnone - Guitar
Check out this video!
Add them to your collection on Bandcamp!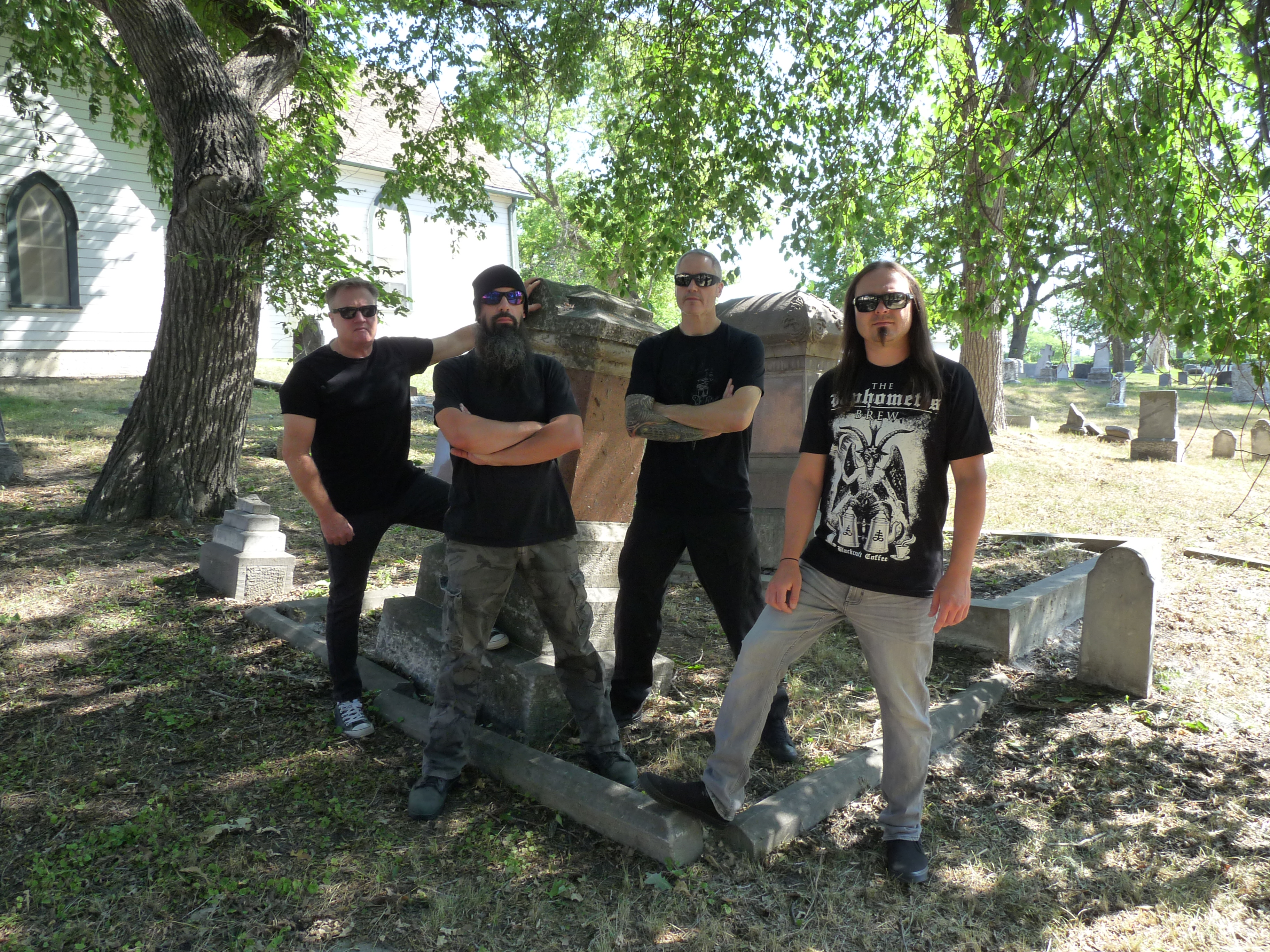 Follow the band at these links:
https://www.facebook.com/ImmortalP666
https://www.youtube.com/channel/UC5kTsr3nZnDd0cMGYKl-f_Q
https://cdnrecords.com/shop/immortal-possession-the-resurrectionist/