Signs Preyer - Wins Battle Of The Bands This Week On MDR! Coming in with a devastating 24,006 votes!
Band Name: Signs Preyer
Release Title: III
Release Date: 12 November 2022
Genre Description: Metal, Hard Rock, Southern/Groove Metal
FFO: Black Label Society, Black Stone Cherry, Black Sabbath
Location: Orvieto, Umbria, Italy
Short Bio:  Signs Preyer formed in 2005, the band originally consisted of Corrado "Ghode" Giuliano (Lead Guitar and Vocals), Giacomo "Mapo" Alessandro (Drums), Andrea "Viktor" Vecchione Cardini (Bass) and Enrico Pietrantozzi (Rhythm Guitar). Before long they began writing songs of their own trying to express both their intentions and thoughts, although still somewhat immature and raw. Live concerts started soon after and Signs Preyer played tracks that would later become part of their first self-titled album: Signs Preyer (2013). Their debut album received great reviews and their public grew bigger. After their first tour abroad, in Croatia, the band actualized the positive experience turning it into energy. That energy was then used to write their second album, challenging themselves into a much more aggressive, rough and "in your face" style. Mammoth Disorder was released in 2015 and thanks to it, the two following tours and many opening acts to internationally acclaimed artists such as Corrosion of Conformity, Dave Lombardo, Helmet, T.M. Stevens, Paul Di Anno, Lafaro, Killing Touch and many others, their public grew even bigger. At the treshold of a long tour in Eastern Europe Enrico left the band due to personal issues. The other three (Corrado, Andrea and Giacomo) decided to not replace him to preserve their integrity, and so from a quartet became a Trio. An identity crisis, significant losses and personal matters tried to mine the band and it was only in 2018 that they were back to the studio to start their new album. The main stylistic approach was to record live except for the vocals and some guitar enhancements. The topics covered are many and all different: fear, joy, anger, loathe and sadness, all subdued by a dualistic dimensional loop in which they crave for an unknowable threefold one in order to escape. And so Signs Preyer III was born, and in this new sliding door that number is the Sky, the Earth and "Duat", the interconnections of all things and of the three members of the band.
Check out the video!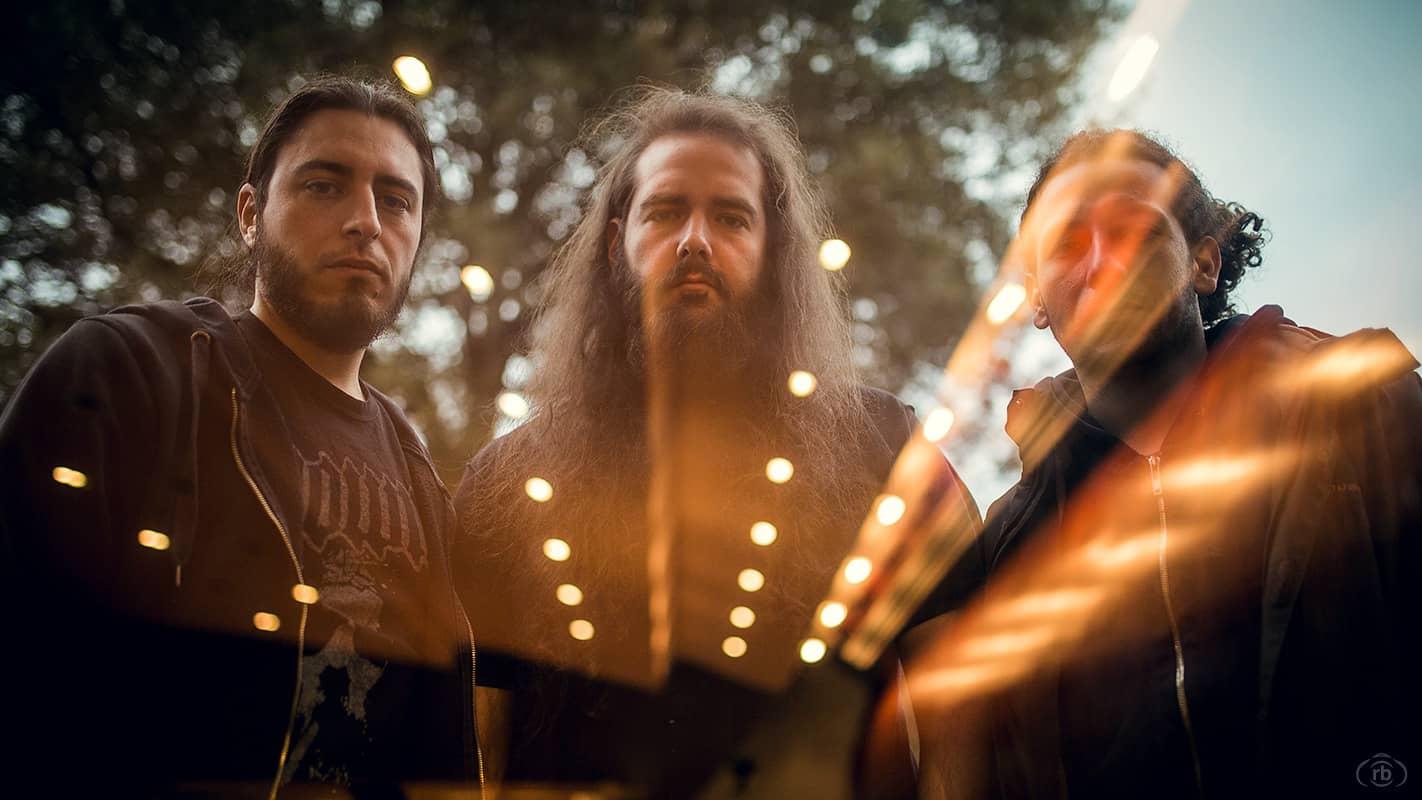 Follow the band at these links:
https://www.instagram.com/signspreyer/
https://www.facebook.com/SignsPreyer/
https://www.youtube.com/@signspreyer
https://www.tiktok.com/@signspreyer
https://open.spotify.com/album/2iSbzT4JhxjGkbqNDeiQM8