Freedumb - Social Hangover - Reviewed By Hard Rock Info ! Check it out here at this link: http://www.hardrockinfo.com/reviews/2022/november.html#freedumb-social
FREEDUMB is a trio from Norway, formed in 2003. Their music is sometimes melodic punk rock, and sometimes hardcore. But most of all it's a punk album. However, it works well together, and doesn't give a confused impression. Most of these 10 songs are good, so there's not much to complain about.
I don't really know what I should compare them with, because there's obviously lots of different influences in this band's music. People who like different kinds of punk could enjoy this though. - Hard Rock Info

Release Date: October 7th, 2022
FFO: Pennywise, Kvelertak, Poison Idea
Location: Moss/Halden, Østfold - Norway
Norwegian punk rock/hardcore trio Freedumb is back from the Covid hiatus, with the new album "Social Hangover" on Fucking North Pole Records. "Social Hangover" is Freedumb's most varied to this date and musically spanning from hardcore with black metal elements to more melodic punk rock. The production team from Post-Modern Dark Age from Hans Tømmerholen is strengthen with co-producer Bjarte Lund Rolland (Kvelertak) who helped to pick out the songs from the album and work with the arrangements in pre productions.  Artwork by SBAM (NOFX, Pennywise, Fat Wreck) 
Freedumb was started in Moss, Østfold in 2003 by Torstein Eriksen (Norsk Råkk, Friksjon) Ole Vanem (Knuste Ruter, Hevn) Thomas Walland Hansen (The Supervisors) and the debut album "The Freedumb Curse" was released on Tonehjulet Kräftpest in 2010.  In 2011 Walland Hansen quit the band and Kim Trøbråten (FORK) replaced him as the guitarist. "Feeding The Tapeworm" came out in 2016 and was supported by a comprehensive tour and Ole Vanem quit the band at the end of the tour. In 2017 Moss local Petter Cindahl (Bits Between, Your Epitaph) was recruited as new drummer and the band started the recording sessions for "Post-Modern Dark Age". In October 2017 the band got the shocking news of Petter Cindahl passing and Freedumb was put on hold. In 2018 Freedumb and producer Hans Tømmerholen (also Bits Between) resumed the recording sessions and finished the album which was released by Big Day Records in September 2019. Arne-Magnus Fjelle (Blodstrupmoen) joined the band in 2018 and Freedumb started working on new songs ideas which would materialize as the "Social Hanover" album in 2022. 

Follow them on Spotify!


Also available on iTunes!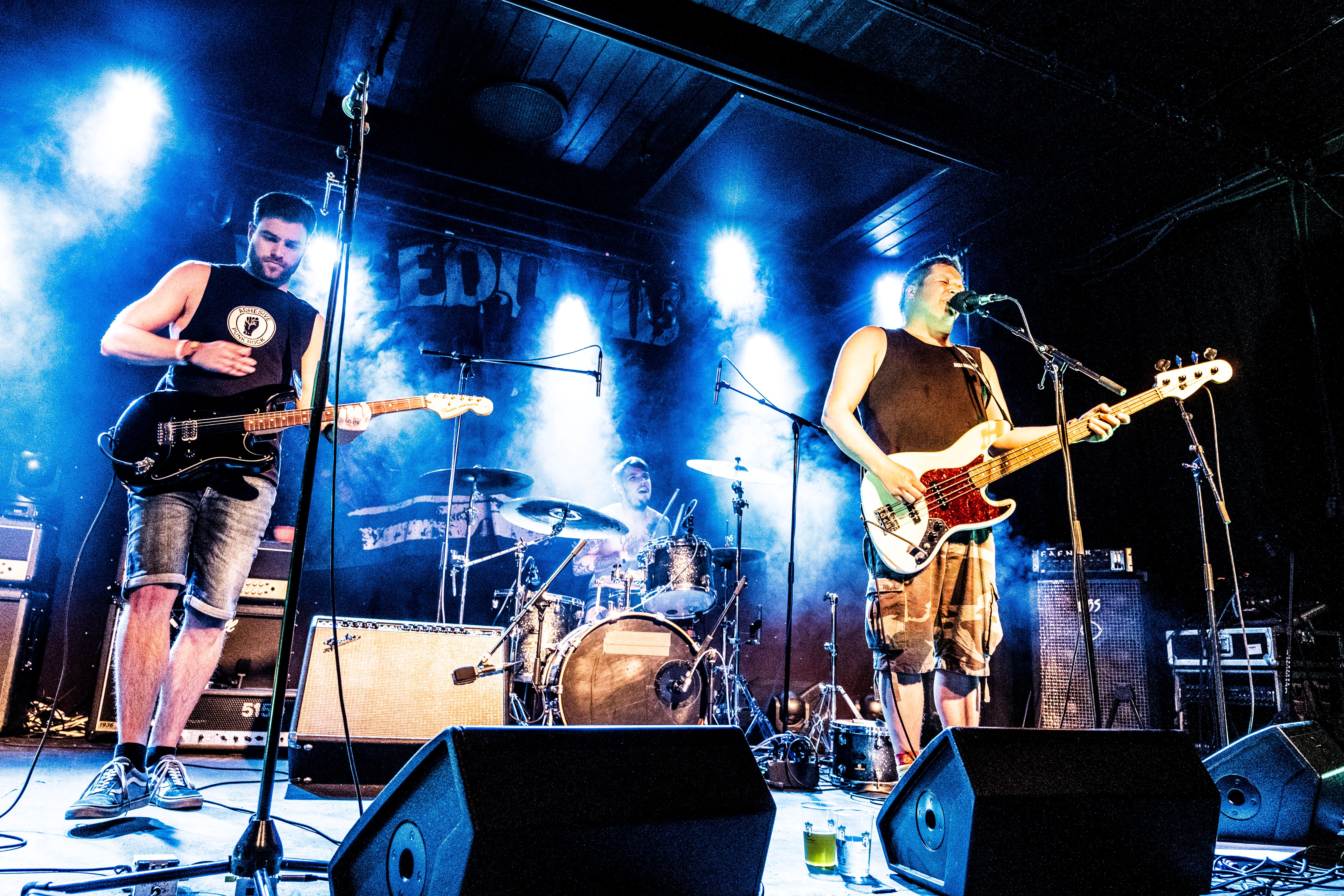 Follow the band at these links:
https://www.facebook.com/freedumbpunk
https://www.instagram.com/freedumbpunk/
https://freedumbnorway.bandcamp.com
https://open.spotify.com/album/0DbsBqnKAnQhuWcbJVhsRQ
https://open.spotify.com/track/4VVZDk1fuAZB0kFbw9hT7T
https://music.apple.com/au/album/feverish-single/1615760263
https://tidal.com/browse/album/222178184
https://soundcloud.com/freedumbofficial/sets/feverish-4
https://www.deezer.com/en/album/305218157