Release Date: August 27th 2022
FFO: Black Sabbath, Down, Sleep
Location:  Houston, Texas USA
STONE NOMADS, based in Houston TX, was formed in 2021 with the goal of playing heavy, sludgy, doom-inspired metal.  The 3-piece comprised of scene veterans Jon Cosky (Guitar/Vocals), Jude Sisk (Bass/Vocals), and Dwayne Crosby (Drums) has been hard at work on the road all over Texas, sharing stages with the likes of Elder, Mothership, among many others in the Stoner/Doom genre.  In August 2022 the band released it's debut album via Gravitoyd Heavy Music - "Fields of Doom"  which premiered at #8 on the August Doom Charts.  
Check out this video! 
Support the band on Bandcamp!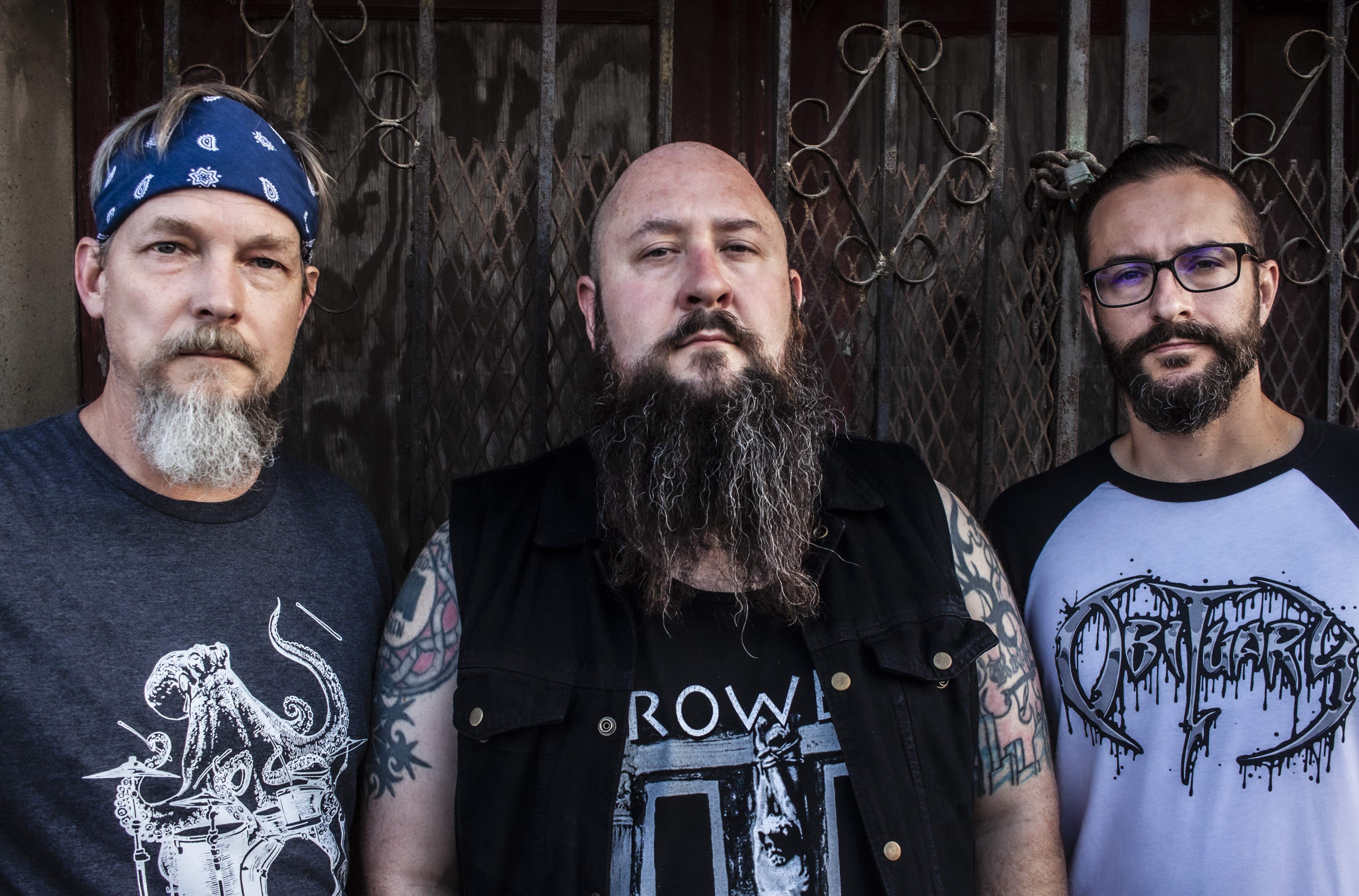 The album was ranked at #8 on the August Doom Charts  www.doomcharts.com  
"Sludgy doom goodness is what you get with the debut album from Houston, Texas'  STONE NOMADS . Serious Sabbath worship in the best possible way coupled with sometimes gruff sometimes not vocals, Fields Of Doom lumbers across the Texas landscape wrecking everything in its path. Songs like Fiery Sabbath don't just rip your head off; there is a catchiness to the six tracks that is many times missing when you have such a heavy, lumbering beast."

~  Rich Piva  ( Musipedia of Metal ,  FuzzDoomRip )
Follow the band at these links: 
https://www.facebook.com/StoneNomadsHTX/
https://www.instagram.com/stonenomads/
https://www.youtube.com/channel/UCo8lUNDxmpSfbQ34rsJMO_g
https://stonenomads.bandcamp.com/