Gales Of Avalon - Oblivion - Reviewed By ADifferentShadeOfBlackMetalZine ! Check it out here at this link:  https://darkdoomgrinddeath.blogspot.com/2022/09/gales-of-avalonoblivion2022-ep-review.html
Gales  Of  Avalon  are  a  band  from  Calgary,  Alberta,  Canada  that  plays  a  melodic  mixture  of  pagan  black  metal  and  death''n'roll  and  this  is  a  review  of  their  self  released  2022  ep  "Oblivion"  which  will  be  released  on  September  23rd.
  A  very  hard  and  heavy  sound  starts  off  the  ep  while  synths  can  also  be  heard  at  times  along  with  the  solos  and  leads  also  being  done  in  a  very  melodic  style.  All  of  the  musical  instruments  also  have  a  very  powerful  sound  to  them  and  the  vocals  are mostly  death  metal  growls and  influences  of  black  metal  can  also  be  heard  at  times.
  Elements  of  death'n'roll  can  also  be  heard  quite  a  bit  throughout  the  recording  while  clear  pagan  vocals  can  also are  also  utilized  on  a  couple  of  tracks.  Some  of  the  music  also  adds  in  a  touch  of  classic  rock  at  times  along  with  all  of  the  songs  also  sticking  to  either  a  slow  or  mid  tempo  direction.
  Gales  Of  Avalong  plays  a  musical  style  that  takes  the  melodic  forms  of  black,  pagan  and  death  metal  and  mixes  them  with  death'n'roll  to  create  a  sound  of  their  own.  The  production  sounds  very  professional  while  the  lyrics  cover  Celtic  mythology  themes.
  In  my  opinion  Gales  Of  Avalon  are  a  very  great  sounding  melodic  mixture  of  pagan  black  metal  and  death'n'roll  and  if  you  are  a  fan  of  those  musical  genres,  you  should  check  out  this  band.  RECOMMENDED  TRACKS  INCLUDE  "No  Going  Back"  and  "Purgatory".  8  out  of  10. - ADifferentShadeOfBlackMetalZine
Release Date: Sept 23, 2022
FFO: Borknagar, Woods of Ypres, Amon Amarth
Location: Calgary, Canada
Calgary Metal quartet Gales of Avalon are back with their latest effort 'Oblivion.' The five song EP is their fifth release and first with guitarist Collin Wo, (formerly of Sacred Ally and Orphan Hammer). 'Oblivion' features blazing solos, catchy head banging melodies and GOA's own blend of Death'n'Roll. 
"We tracked drums, bass, vocals and some rhythm guitar at our studio, but our guitarists, Mark Dillon and Collin Wo, did some of their leads at home. Mark did the mixing and mastering, and Collin did all the artwork. We did everything ourselves and we are very proud of everything we put into it" said Bassist/Vocalist James Neill. "Oblivion lands somewhere between Deep Purple and Jungle Rot, we are getting older but we still like our music heavy." Neill added "Recording over the pandemic, we had lots of time to explore and play around with different sounds and styles. The addition of Collin added a new powerful dynamic to the band, giving us new ideas and critiques that improved the overall sound." 
When asked how this album differed from their previous efforts Guitarist/Vocalist Mark Dillon said, "We experimented with some synthesizer on this recording, mainly to add textures and enhance the harmonies. The writing of this album is a lot more collaborative than any of our previous efforts, everyone in the band was part of the creative process." 
GOA has retained three of four original members since 2007, and 2022 will mark the band's 15th anniversary. GOA have played festivals such as Farmageddon Open Air, Calgary Metalfest, Loud As Hell , and have shared the stage with heavyweights like Woods of Ypres, Wolf-Heart, Battlecross , and Howl . The band has released multiple music videos, lyric videos, a short horror movie called 'Ghouls of Avalon,' along with a 30-minute radio play called 'Hope,' in support of their 2017 album of the same name. 
GOA shot a music video for the song 'Purgatory' that is currently available on their YouTube channel and Facebook page. 'Oblivion' will be released on all streaming platforms on Sept 23rd, 2022, and GOA will be playing a EP Release Party at the Border Crossing in Calgary, Alberta that very same night. The first 50 fans that show up will get a free limited edition physical copy of the new CD.
Check out the videos!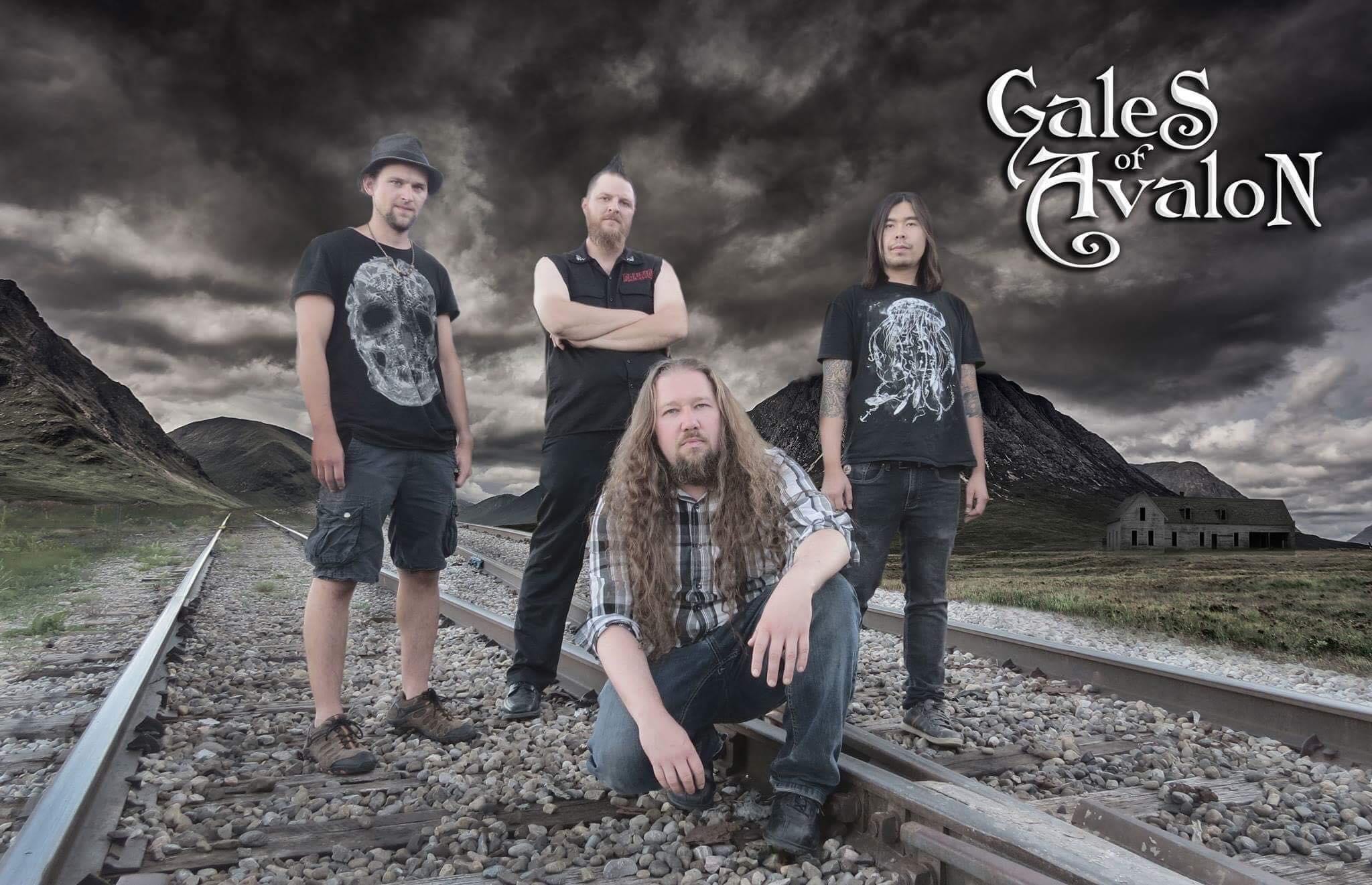 Gales of Avalon:
Mark Dillon – Vocals/Guitar
James Neill – Vocals/Bass
Collin Wo – Guitar
Jamie Gallo – Drums
Follow the band at these links:
https://www.facebook.com/galesofavalon
https://www.youtube.com/channel/UCrl933ulYmmHoz8iK5NDiQg/about
https://galesofavalon.bandcamp.com/
https://open.spotify.com/artist/3HcJFK2G9Y3g6EmV6hhhiw