ARC ARRIVAL (Scotland) - 'AMETHYST' EP - Reviewed By Metal Digest ! Check it out here at this link: https://metal-digest.com/2022/08/10/arc-arrival-amethyst-ep/
Arc Arrival formed in Stirling, Scotland and although relatively new to the metal scene, they're already making a splash with their brand of technical metalcore with the Scots having all the appeal of Bullet for My Valentine, As I Lay Dying and Killswitch Engage. Arc Arrival have been busy in the last few years and now, this year has the band showing no signs of slowing down as they release their latest EP 'Amethyst'.
This EP shows just how savage that Arc Arrival can be as 'Amethyst' shows that the band show no mercy when it comes to their breakdowns as riff after riff pummel the listen showing that not only do Arc Arrival have skill, but with it, they are also able to make their personality stand tall as they continue to develop their own identity within the scene. This is achieved through the raw sound which 'Amethyst' shows, unlike many of their peers, this is an unpolished nugget which make it a pleasing listen with 'Forsaken' being a highlight. However, the four tracks here all come in the same flavour, and it is difficult to find difference between them. Therefore 'Amethyst' can be chaotic where it is hard to focus on which track is which as they bleed into each other, and it does feel like at times maybe two bands are playing at the same time vying for the attention of the listener as they sit on the fence.

The rawness and the passion drag 'Amethyst' through, it is rough around the edges, but it does what an EP is designed to do and that is showcase what Arc Arrival are capable of and it will be interesting to see how they tackle a full-length studio album. - Metal Digest
Release Date: May 6th, 2022
FFO: AS I LAY DYING / KILLSWITCH ENGAGE / BULLET FOR MY VALENTINE
Location: Stirlingshire, Scotland
Stirlingshire tech metal trio Arc Arrival made their entrance onto the scene with the release of their debut EP C.H.A.O.S in 2020. The first 2 singles Count Havoc Among Our Sins and Re:Birth picked up national and global airplay across the likes of Total Rock and Amazing Radio. The band then decided to shake things up a little with a 3rd release from the EP, Trigger The Silence, and brought in alternative Hip-Hop duo Hessian Renegade to remix the track. The resulting collaboration brought the band more mainstream attention across the airwaves, both national and global. In 2021 the band released the double a-side Engineered To Die and Resurrection which picked up airplay across new territories including the USA and mainland Europe. 
New single Nurse Jones is released on Friday 6th May and is the 2nd single from the forthcoming EP Amethyst which will be released on the same day. 'Forsaken', the 1st single from the EP has had a terrific response on radio and is shaping up to be one of the band's most streamed tracks.
The theme of 'Amethyst' is about facing the challenging aspects of life and the hardships that come from overcoming every obstacle. The band have taken a much more personal approach to lyric writing than previous releases. Drawing from real scenarios and situations and going in depth with the inner workings of how this all affects their emotions and thoughts.
Track Listing
1. NURSE JONES discusses the intoxicating feeling that is caused by addiction. The Personification of an addictive substance with the image of a nurse that instead of helping you, ends up causing you more pain and anguish. This is indicative of many addictive substances, the appeal is so great it seems impossible to have any negative aspects, but as time goes on, we discover this is not the case and by then it is too late.
2. BURIED is about diving into the emotions of abandonment and feelings of being trapped in situations where you feel there is no escape, surrounded by people that you once thought you could trust. The song delves deep into the effect of what happens when you simply cannot take any more. An unleashing of pure adrenalin aided by melodic instruments, the track showcases an explosive release of anger and rage.
3. DEFY THE GODS is a throwback to classic metal core, in revolt against authority and in service to no one. The song discusses the welcoming of the demise of the Gods, the protagonist's unwillingness to serve any master and the will for independent thoughts and control over our own destiny.
4. FORSAKEN is about being left behind and underestimated to make a return. The importance of the song's message is that no matter what happens in your life, if everyone is a false friend and no longer genuine, and all you feel is loneliness and despair then do not give in to the darkness and always rise up to become stronger. Only you can pick yourself off the floor and the people who forsook you will find that you were not as weak as they once supposed.
Arc Arrival are: Greg Dick (vocals)
Marc McGuire (drums) Mag Kiemer (guitar/bass)
Produced by Arc Arrival
Recorded at Arc Arrival Studios
Mixed & Mastered by Magnus Kiemer Productions
Check out the video!
Check them out on Spotify and add them to your playlists!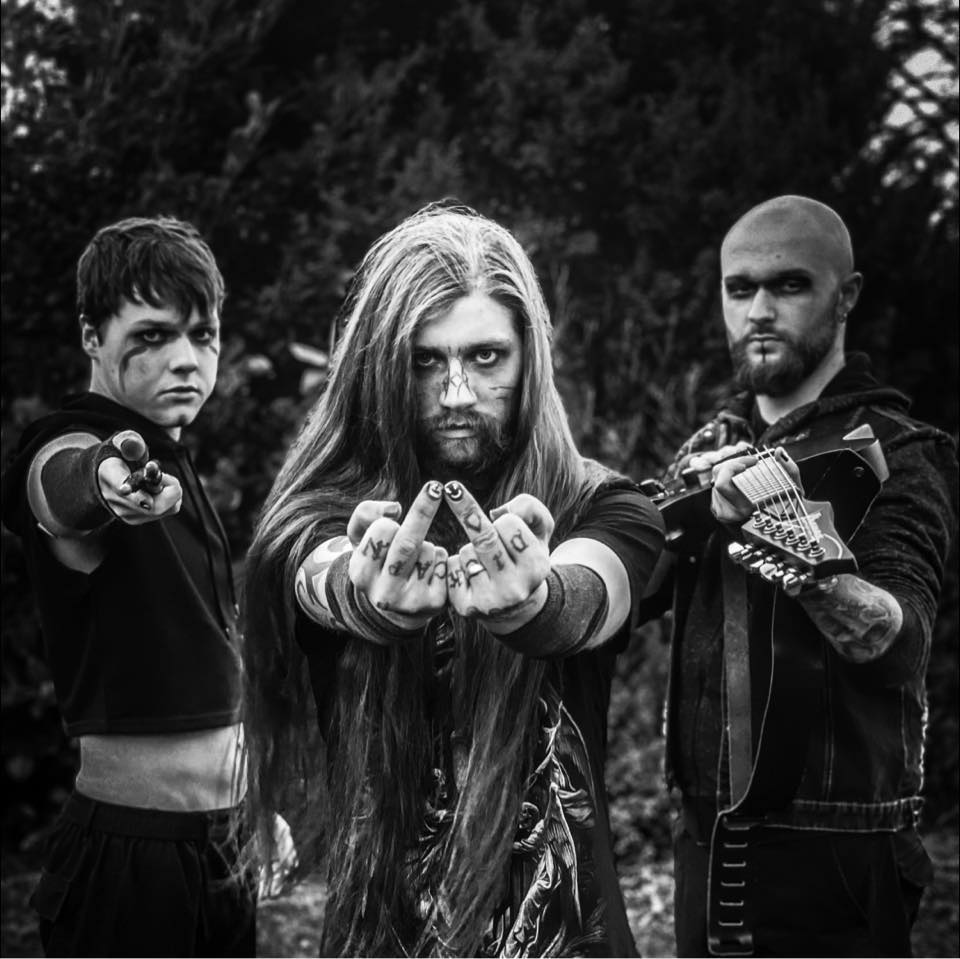 Follow the band at these links:
https://www.facebook.com/ArcArrivalOfficial
https://www.instagram.com/arc_arrival_official/
https://www.youtube.com/channel/UCscf6ZPAfp6Ny1BZ2Pjnocg