New Promo: XLUCIFERLUX / Nxxses - BLXXD SXXKED - (Industrial Trap Metal/Slamming Nu-Deathcore)
Release Date: October 8th, 2022
FFO: Emmure, Scarlxrd, City Morgue
Location: South Carolina, USA (Nxxses) & Arizona, USA (XLUCIFERLUX)
Nxxses and XLUCIFERLUX collaborate on a brand-new track called BLXXD SXXKED!
Pre-save the track here: BLXXD SXXKED by XLUCIFERLUX & Nxxses - DistroKid
https://distrokid.com/hyperfollow/xluciferluxandnxxses/blxxd-sxxked
Check out the video!
Nxxses - An all-encompassing alternative artist, rapper, & songwriter who doesn't limit himself to just one genre, Nxxses makes music from the veins of metal, hip-hop, and electronic, including everything in between. Whatever demographic, he has an audience, yet stays true to himself and his identity above all.
XLUCIFERLUX - From the early MySpace bands tio now a more established sound, this guitarist & producer is no stranger to the heavy side of things. Based in Tucson, Arizona, and gone from being in a few local bands to build, grow, and polish his sound - to being able to record & produce his own music; taking influences from an assortment of different genres, the primary focus was always to aim for heavy and brutal music.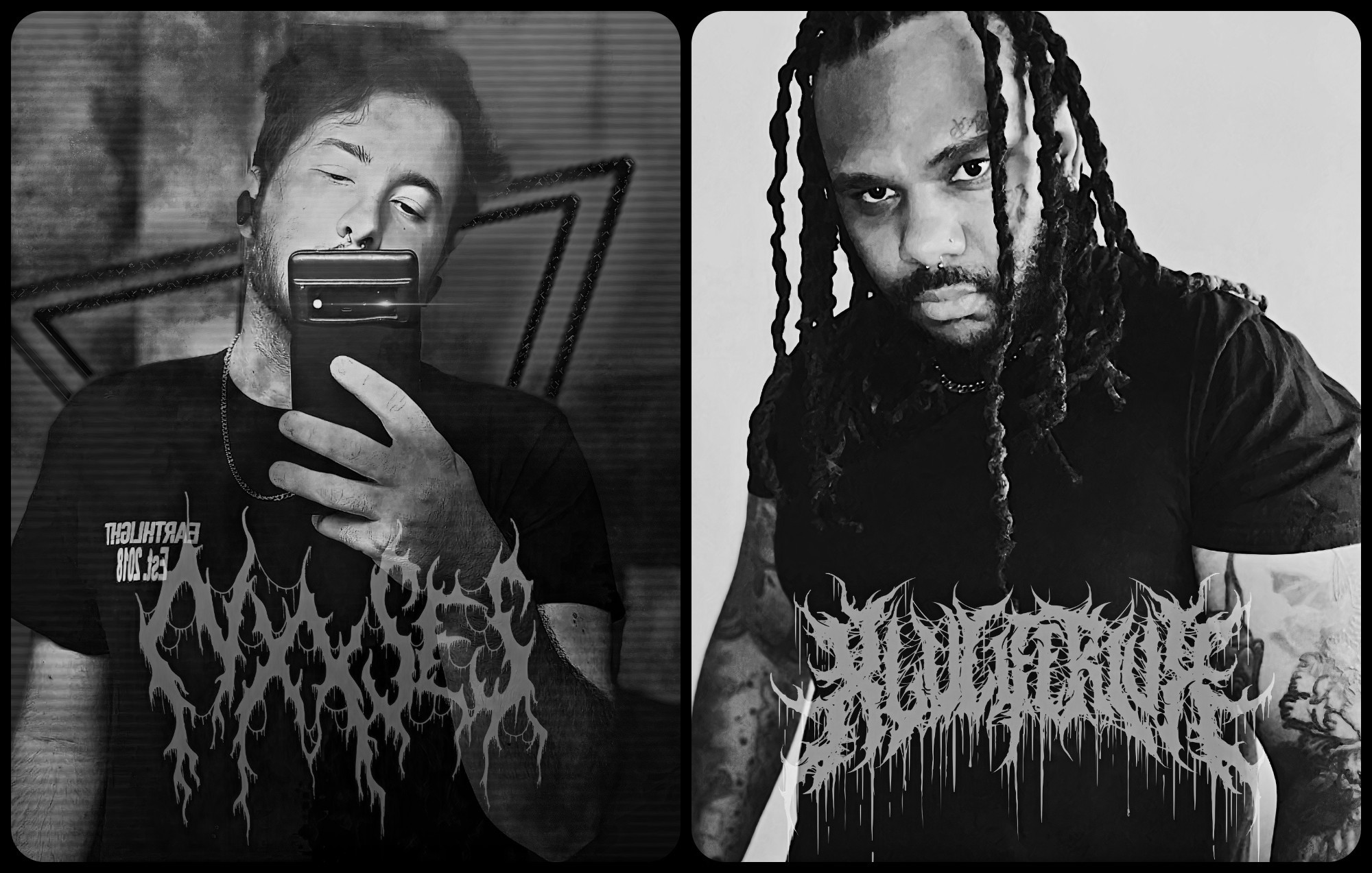 Follow the bands at these links:
https://instagram.com/killnxxsey
https://instagram.com/youcantkillnxxsey
https://twitter.com/NxxsesMusick
https://open.spotify.com/artist/2PAgaaZUHcCqzYsf6SY3uY
https://www.youtube.com/channel/UCZUwr8pbDVReJsCry-6m3Ag
https://music.apple.com/us/artist/nxxses/1492837367
https://instagram.com/xluciferlux
https://twitter.com/xluciferlux
https://music.apple.com/us/artist/xluciferlux/1541564254
https://www.youtube.com/channel/UC6wgtCF3BJ9skJPU1RyjKyg
https://open.spotify.com/artist/1CUMq468vOrbmwqAIqslLg