Man Machine Industry - Man Machine Industry - Reviewed By wingsofdeath ! Check it out here at this link: https://www.wingsofdeath.net/Man-Machine-Industry-Eschaton-1-Reckoning-Day
Man Machine Industry is or was the solo project and now a band, from producer / songwriter / singer / frontman / multi-instrumentalist Jhonny Bergman, who has a history as a drummer in Slapdash and Rosicrucian, is also known as bassist and singer at Reignsaw, and also has a bit of messing around with some punk bands. With his previous (and already fifth) album Doomsday Clock (2020), Jhonny raised the bar as a songwriter, producer and musician. Two years later there is a new EP: Eschaton 1. - Reckoning Day. The band has been around for over twenty years, but I've only known Man Machine Industry since the album Box Of Horrors in early 2016.
Eschaton I. Reckoning Day is the first of three intended EPs/mini-albums of a new Man Machine Industry trilogy. The theme of this triptych is a bit different in terms of theme than we might be used to from the band, and is about "the end of the world". Not all songs deal with this theme equally tightly, but the album cover, the song titles, and the content of the majority of the tracks fit in perfectly.
Each of the three albums will feature a guest vocalist, on one song each. On Eschaton 1, that's none other than the legendary Mr. Dave Hill of the NWOBHM/Prog rock pioneers Demon, who does a duet with Bergman on the song Information Overload, written in collaboration with another talented songwriter/producer, Erik Mårtensson of Eclipse. This song is emphatically old school British proggy / old school metal-oriented. Not too heavy, which is nice and catchy, equipped with fine riffs and nice in the ear singing. Although a contemporary groove can also be observed. I think this is pretty much the direction Man Machine Industry wants to go, because Black Rain, for example, also fits into the picture of classic metal in a modern jacket. Nice stomping, catchy, inviting to join in.
Before that, the music with Betrayer Of The Code was in a somewhat different street, which I would describe as Megadeth-like thrash, I had to think of that band in any case - and not for the last time during this album. And yes, that is highly recommended! Hi Tech System Collapse also fits a bit into that thrashy vibe, although I think the whoo-hoo-hoo sing-along piece is just a bit too much of a good thing. Bergman retaliates with Apophis (Prophet Of Chaos), which is already a bit firmer, and yes, Megadeth is still or again not far away.
Anyway, to make a long story short: if you like a mix of heavy and (midtempo) thrash metal, rooted in the past, but with a contemporary twist, then Man Machine Industry is definitely worth a check. The industrial influences of the past have been jettisoned for good, so I'm looking forward to the next two parts of Eschaton. - wingsofdeath
Release Date: March 25, 2022
FFO: Megadeth, Judas Priest, Machine Head
Location: Stockholm, Sweden
MAN MACHINE INDUSTRY is the solo project created by producer/songwriter/front-man J. Bergman who has a history as the drummer in SLAPDASH (Nuclear Blast rec) and ROSICRUCIAN (Black Mark Prod). With the album "DOOMSDAY CLOCK" 2020 GMR Music) J.B raised the bar as a songwriter/producer/musician and now MMI is back with a vengeance." ESCHATON I. Reckoning Day" is the first one out of three EP/Mini-albums in the new Man Machine Industry album-trilogy. The trilogy theme are different and takes on "the end of the world". Not all of the songs carries the theme but the cover art and most songs do.
The three albums will also have a guest vocalist on one song each and on "ESCHATON I" it's none other than the legendary Mr. Dave Hill of the NWOBHM/Progressive Rock pioneers DEMON, who does a duet with J. Bergman on the song "Information Overload", co-written with another talented songwriter/producer, Erik Mårtensson of ECLIPSE.
Check out the video!
Check him out on Spotify and add them to your playlists!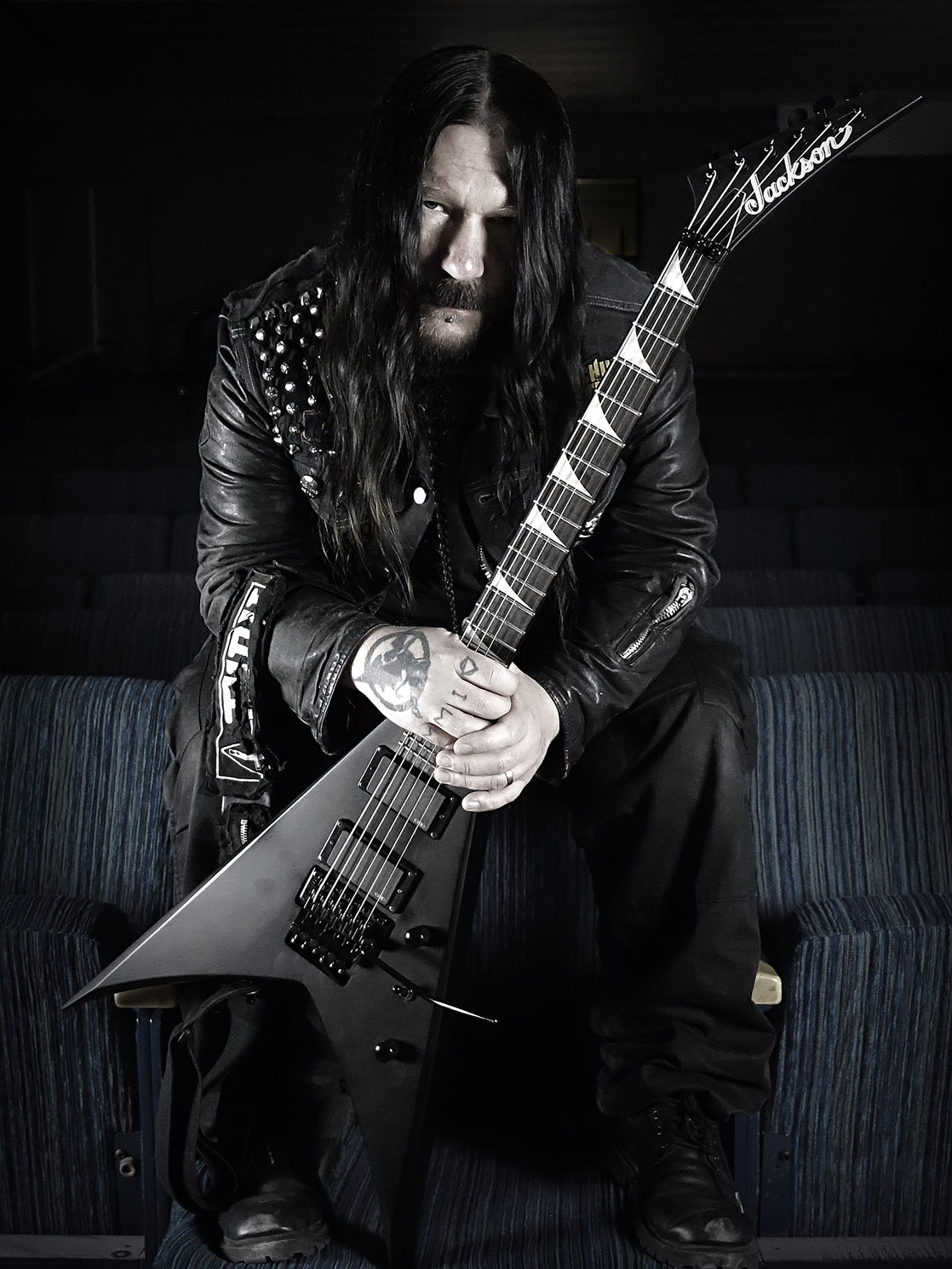 Follow the artist at these links:
Official website: www.killingmachineproductions.com
You Tube: www.youtube.com/manmachineindustry
Facebook: www.facebook.com/manmachineindustry
Instagram: www.instagram.com/manmachineindustry
Label: www.gmrmusic.se
https://open.spotify.com/artist/1wE2fsxlQCumcYsSQ1Qckl