MAJESTY OF REVIVAL - Pinnacle - Reviewed By Odym ! Check it out here at this link: https://odymetal.blogspot.com/2022/07/majesty-of-revival-pinnacle.html
Ukrainian group founded in 2009 by Dimitry Pavlovskiy (DP), vocals and guitar with for this fifth album, the line up composed of Marvin on drums, Myroslav Danko on vocals and guitar, Vitalii Popfalushi on vocals and bass, Maestone on keyboards, the names of the musicians changing according to the albums and / or groups frequented. To the credit of the group, 4 albums, nearly twenty singles and 2 EPs. Many guests participate, a singer, two singers, a guitarist, a violinist and a trumpeter.
The music and singing, with several voices (3 musicians out of 5 are credited with singing and 3 as guests), are really varied, and at times, it is even curious, surprising, but in the end, it is very gripping and we continue listening while waiting for a new atmosphere, a new sound, a variation of voice, because we navigate in the permanent surprise.
"Open" presents Sympho speed intro, powerful deep and clear voice, sympho sung passages between BLIND GUARDIAN and ORDEN OGAN, with piano and solo, all in a beautiful energy.
The music is heavy from the start with a loud voice and chorus for "You Have A Message". It's somewhat unbridled with a lot of changes in vocal approaches that have been worked on. The music remains mainly heavy with guitar solo and melodic keyboards.
Clear sound of the keyboards in contrast to the guitars on "Rebellion". The clear deep and taciturn voice becomes more melancholic on a beautiful melody. Note an excellent solo then the melody is taken up with several voices and choirs.
Soft piano then Melodic Speed keyboards at stratovarius for "Mindcrime" with aggressive voice on well doped verse and chorus more posed, more sympho with David Readman. Long final musical break posed ending on the piano.
"Fool" introduces us to trumpet, rapped voice, funky bass with the participation of Kärtsy Hatakka (WALTARI) on vocals. The melodic chorus is musically sophisticated. The trumpet played by Volodymyr Schobak is of a beautiful powerful and musicality, even if we can be surprised on this intriguing and curious title also in the good solo.
Melancholic atmosphere on "Deliverance" with clear voice like guitars but the bass is very powerful. We will appreciate the borderline folk musical passage, dark with violin held by Veronika Shestakova. Good passages stronger musically and vocally will give a beautiful dimension to the title. The solo is of a beautiful effect and the finale is of a real vocal force.
Intro all in poetry, on "At All Costs" with melancholic singing, piano and keyboards bringing a beautiful musicality.
"Bury Me Part II: Dig Me Up" presents a groovy bass, clear voice on different rhythms, Limit Pop at times where fluidity and finesse bring another musical vision, the solo being nice on a chaloupé rhythm.
Prog typed entrance solo on "Citylights", the singing and atmosphere that follow confirms it until everything gets excited with vocal power and choruses, melodic solo and grandiloquent Sympho sung passages until another very tonic Power/Prog solo, the title ending with a keyboard solo.
Stone begins with an atmosphere reminiscent of "Painkiller" in the "Jugulator" period sauce of JUDAS PRIEST. It's dark but powerful, and deep and clear voices intertwine on an amplifying rhythm. Break surprising atmosphere Theatral Horror Metal, before huge vocal melodies on Sympho music. The borderline vocal Death introduces a riff and solo Metal on beautiful drums. The singing becomes limit shouted before the solo which imposes itself on a Speed rhythm with bass in cavalcade. The rough singing resumes on an anxious Sympho passage, the musicality singing / keyboards is intense as is the finale. Impressive!!!
The intro is aggressive on "Things Are Not What They Seem", with solo, riff pressed and Death vocals on bass for a melancholic chorus. Break with acoustic guitar and keyboard tablecloths. Everything flies away and ends with an aquatic solo.
"Guardians" after a piano intro, the rhythm accelerates with powerful bass and drums. The singing is more posed but quickly regains energy with this clear luminous voice that rises, followed by an incisive solo. Acoustics and vocals mingle with discreet drums and bass before again the vocal outburst on Power passage including twirling keyboards.
The album ends with "Overcome?" with melodic vocals and refined music, an acoustic lament all in finesse.
With "Pinnacle", MAJESTY OF REVIVAL addresses many musical and vocal orientations, which may surprise, but which will not leave insensitive fans of Prog Metal Sympho and those looking for new elements. With the band, we are not disappointed, because it innovates and no two titles are alike and yet, everything fits well. Can we say that the group has reached the top? It is certain that it is not far from the highest point and if the road is long and difficult to get there (the cover of the album can suggest this interpretation, among others), the musicians have the potential and the ideas to move forward serenely. It is worth listening carefully to this album which deserves all your attention. - Odym
Release Date: 10/06/2022
FFO: Symphony X, Faith No More, Sonata Arctica, Waltari
Location: Ukraine
Short Bio: Majesty of Revival - Ukrainian band founded by Dimitriy Pavlovskiy in 2009. The band has constantly collaborated with European recording labels and already earned a name far beyond Ukraine. A characteristic feature of their music is often an unusual combination, technical, and at the same time melodic performance.
Follow them on iTunes and add them to your collection!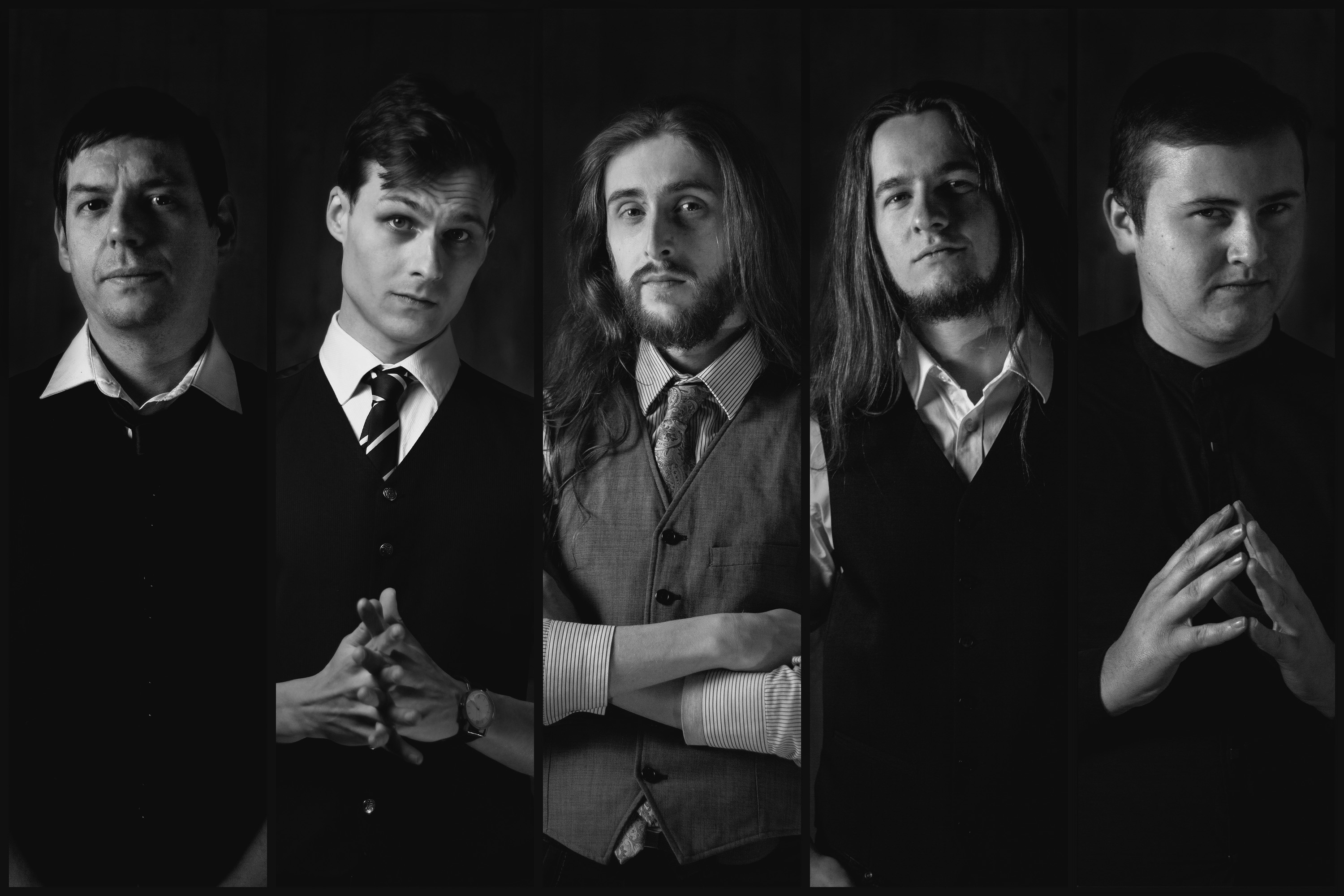 Follow the band at these links:
https://www.instagram.com/majesty_of_revival/
https://www.facebook.com/majestyofrevival
https://www.youtube.com/majestyofrevival
https://twitter.com/MOR_UA
https://www.majestyofrevival.com/
https://music.apple.com/ru/artist/majesty-of-revival/453260066
https://open.spotify.com/artist/7uyMjvvv0C3i3LfA9Nz3Ve
https://www.deezer.com/en/artist/3628611
https://tidal.com/browse/artist/4684425