Splintered Throne (Feat. Lisa Mann From White Crone) - The Greater Good Of Man - Reviewed by saitenkult!
Splintered Throne (Feat. Lisa Mann From White Crone) - The Greater Good Of Man - Reviewed by saitenkult ! - Check it out here at this link: https://www.saitenkult.de/2022/08/03/splintered-throne-the-greater-good-of-man/
SPLINTERED THRONE from Portland, Oregon, have been active in the scene since 2006 and have been able to open in all these years for numerous formations with big names such as FLOTSAM & JETSAM, PRIMAL FEAR or LITA FORD. Their powerful heavy metal has always indulged in a pinch of hard rock as well as elements of power and thrash metal.
Nevertheless, they have so far been stuck in the pure underground and might have disappeared into nowhere after the departure of their singer Brian Garrison. However, quite quickly a follower of the band applied for the post at the microphone, so that SPLINTERED THRONE have finally become a female fronted band after all these years.
None other than the artist Lisa Mann, who was decorated with Music Awards in the Blues, received the vacant position. That the heart in her chest also beats for heavy metal, she has finally proven with her fantastic project WHITE CRONE.
 ́The Reaper Is Calling ́ is the classic metallic and fast start. The drums of Kris Holboke drive SPLINTERED THRONE incessantly and the guitar runs of mastermind Jason "JMo" Moser almost wander into neo-classical realms.
This is always a feast for the hairless bangers from RAINBOW to DIO as well as for the grey-haired metallers from SAXON to IRON MAIDEN. The voluminous and extravagant singing of Lisa Mann is of course the crowning glory of this silver-metallic performance. A musical lecture that otherwise only Leather Leone (CHASTAIN, LEATHER) or Jutta Weinhold (ZED YAGO, VELVET VIPER) could master.
However, the big goosebumps at the moment of glory only give rise to the power ballad ́Morning Star Rising ́. Completely sublime and even faster in execution, however, ́The Crossing ́ presents itself before, while ́Let It Rain ́ rides into the sunset in all beauty and ́Night Of The Heathens ́ breaks the sound barrier of the night with a monkey's tooth.
The great cinema of ́The Greater Good Of Man ́ is secretly seasoned with some bluesy hard rock as well as ́Time Stands Still ́ with classic and the half-ballad ́Underdogs ́ is driven to the climax with a rough tone. As an encore, Lisa Mann sings the powerful, 2017 band ballad ́Immortal 2020 ́ virginally – and the traditional beauty of the season, led by a lady, is finished.
(Big 8 Points) - saitenkult
Release Date: Aug 19, 2022
FFO: Judas Priest, Kobra & The Lotus, Dio
Location: Portland, Oregon
Traditional Heavy Metal Band Splintered Throne 's high energy performances have captivated audiences on the US West Coast for over a decade. When original vocalist Brian Garrison left in 2019, Lisa Mann ( White Crone ) stepped forward to transform the band into a female fronted juggernaut.  Bassist Brian Bailey is the longest running member of the band, followed by guitarist/songwriter Jason Moser and drummer Kris Holboke, and blistering new guitarist Matt Dorado ( Earth To Ashes ). The band has supported some of the very best including Primal Fear, Metal Church, P.O.D. Lita Ford, Armored Saint, Tony MacAlpine, Gary Hoey, Points North, Sanctuary , and many more.
Their new album, " The Greater Good of Man " (releasing Aug 19th) marks the post-pandemic return of this Pacific Northwest Metal favorite. Eight melodic and burning songs were hammered out over the course of the pandemic, as well as a re-recorded version of their Bic-flicking power ballad "Immortal," written in memory of Lemmy Kilmister . Packed with memorable melodies, heavy riffage, and high-energy performances, this album reflects myriad influences ranging from Power Metal, Melodic Hard Rock , and Bay Area Thrash . This is an album for headbangers and horn raisers!
Check them out on YouTube!
Support the band on Bandcamp!
Follow them on Spotify!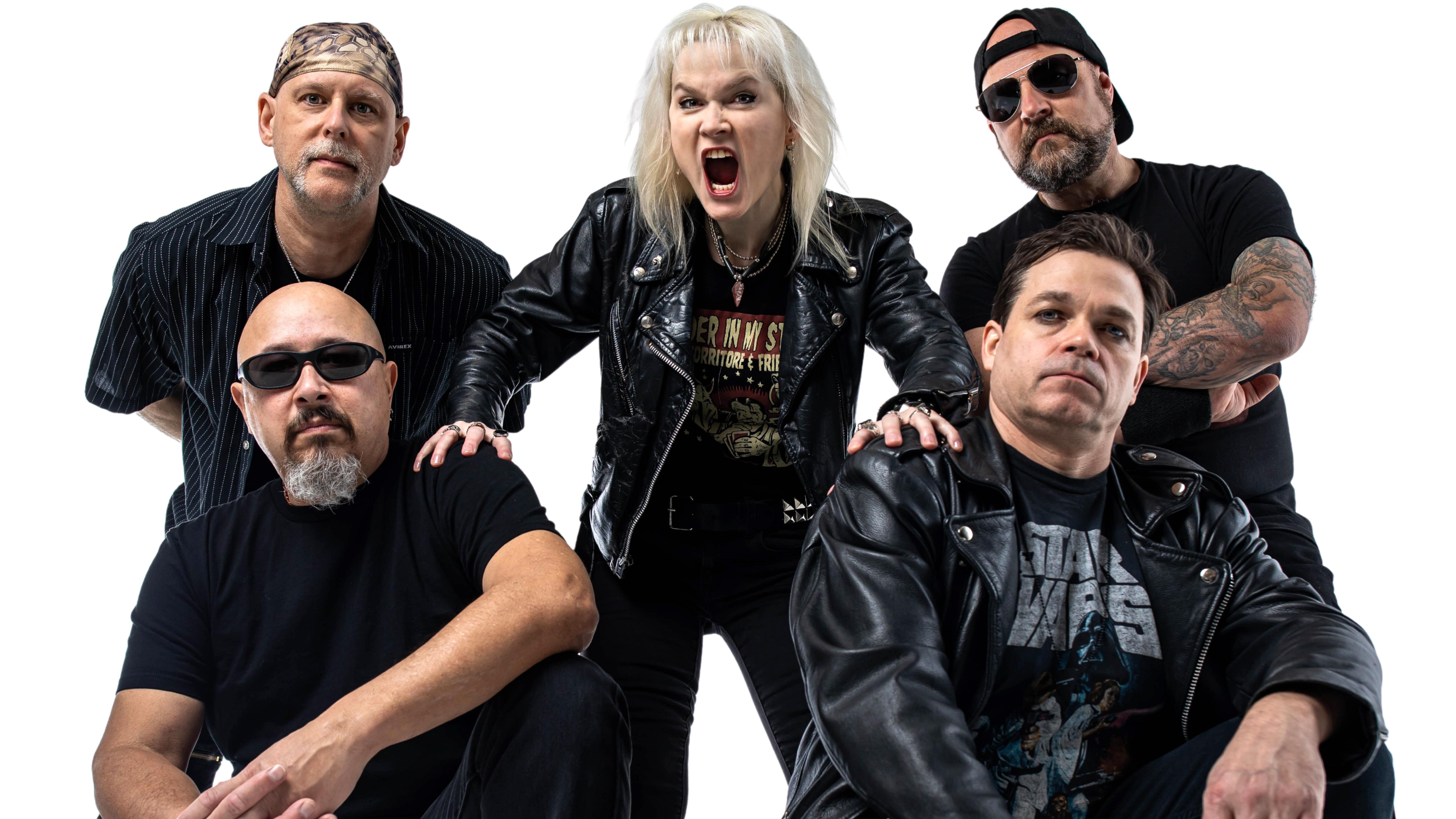 Follow the band at these links:
https://splinteredthrone.bandcamp.com/
https://open.spotify.com/artist/1eQEPNgQBTeRgsHMwxyQAa
https://music.apple.com/us/artist/splintered-throne/449059354
https://music.amazon.com/artists/B005BW0PNE/splintered-throne
https://app.napster.com/artist/splintered-throne