Idol Throne (USA) - The Sibylline Age - Reviewed By 195metalcds ! Check it out here at this link: https://www.195metalcds.com/2022/07/09/idol-throne-the-sybilline-age-2022/
Definition: Sibylline—adjective (literary) relating to or characteristic of a sibyl; prophetic and mysterious.
The Sybilline Age is the debut album from northwest Indiana thrash/progressive/power metal band Idol Throne. Formed by guitarists Jason Schultz and Martin Bowman in 2018, Idol Throne combine influences from US power metal, Bay-Area thrash, neoclassical and traditional heavy metal and 1990s progressive metal with a strong focus on melody and tight songwriting.
The result is a collection of songs that to my ear takes me back to the thrash and power metal heydays of the mid-80s. Perhaps that is what the album title is referring to, because today it feels neither prophetic nor mysterious, but derivitive and a little predictable. However, that is not necessarily a bad thing. In some ways this feels like the 'comfort food' of metal. Sometimes you just need to lay off the complex synchopation of Meshuggah and Gojira or the half-screamed vocals of metalcore and enjoy the tight melodic heavy metal of bands like Idol Throne.
Production-wise and songwriting-wise, this reminds me of so many Christian metal bands from the mid-80s. It's not the best, it lacks somewhat in certain frequencies but that certainly gives the release a particular audible 'flavour'.
The album opens atmospherically with the sound of fire and a mediaeval-sounding guitar passage (not that they had guitars in the middle ages, but you know what I mean). It's pretty and harks back to those epic thrash albums that always featured a short, acoustic track (Exodus, Sepultura, I'm looking at you).
"Unholy warrior" (track 2) kicks off in classic thrash style with a galloping riff and blood curdling scream. This is old-school thrash at its finest… just, maybe 35 years too late.
"The Sibylline Age" highlights the diverse sound and range of the band. From fierce thrash ("Unholy Warrior", "Crown of Fools") to blasts of aggressive power and old-school melody ("The Labyrinth", "Power and Control", "White Wolf"), the album covers a broad spectrum of sounds and paints on a wide sonic palette. Dynamic mid-album instrumental "Last Full Measure" and closing mini epic "The Sibylline Age" bristle and morph with progressive, ever-changing structures while "Raven's Blade" explores the more theatrical and technical side of the band.
Press release
Conclusion
Theatrical, technical, passionate, soaring guitar solos, triumphant cadences, Idol Throne throw everything at this album. That's the thing with this album—it has its flaws, but it's good. It sounds like a new band finding their voice. It's not particularly prophetic, it doesn't push the boundaries of metal, but it is fun and enjoyable. And some days you need that. - 195metalcds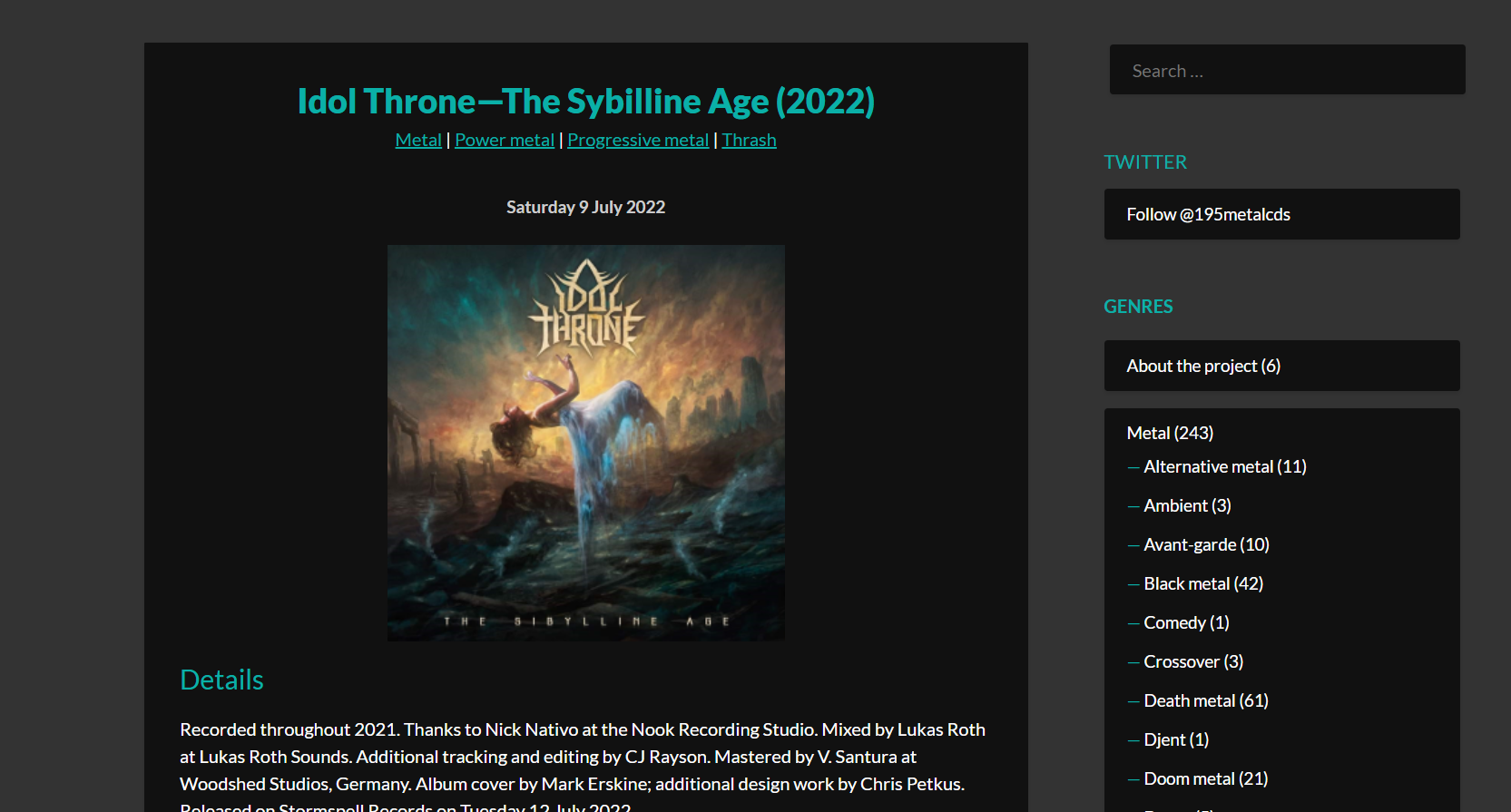 Release Date: July 12th, 2022
FFO: Heathen, Symphony X, Paladin
Location: Northwest Indiana, U.S.A.
Formed in late 2018 by guitarists Jason Schultz (Wraith, Mind's Horizon) and Martin Bowman (Farwatch), Idol Throne is a band with a sonic mission and vision; the blending of elements from U.S. Power, Bay-Area Thrash, Neoclassical and Traditional Heavy Metal, combined with a progressive sense of songwriting and a strong focus on melody. 
 
Joined by drummer/percussionist Aaron Grove (Axxios) in early 2019, and vocalist Jake Quintanilla (Mind's Horizon, Berith) in 2020, the band made the most of the extended downtime caused by the global pandemic and recorded demo "Proof of Life" in the Fall of 2020, which saw release on streaming platforms January 1st, 2021. The 3-song recording serves as an introduction to the band's sound, and as a small taste of what to expect on the upcoming debut LP "The Sibylline Age" to be released on July 12th 2022.
 
With the addition of bassist Trevor Kuta (Xenopredator) in the Winter of 2022, and a full docket of live performances scheduled throughout the Midwest, Idol Throne is poised to become a name to know in the modern heavy metal scene. 
Check out the video!
Check them out on Spotify and add them to your playlists!
Support the band on Bandcamp and check out the track 'Unholy Warrior' that originally premiered on Decibel !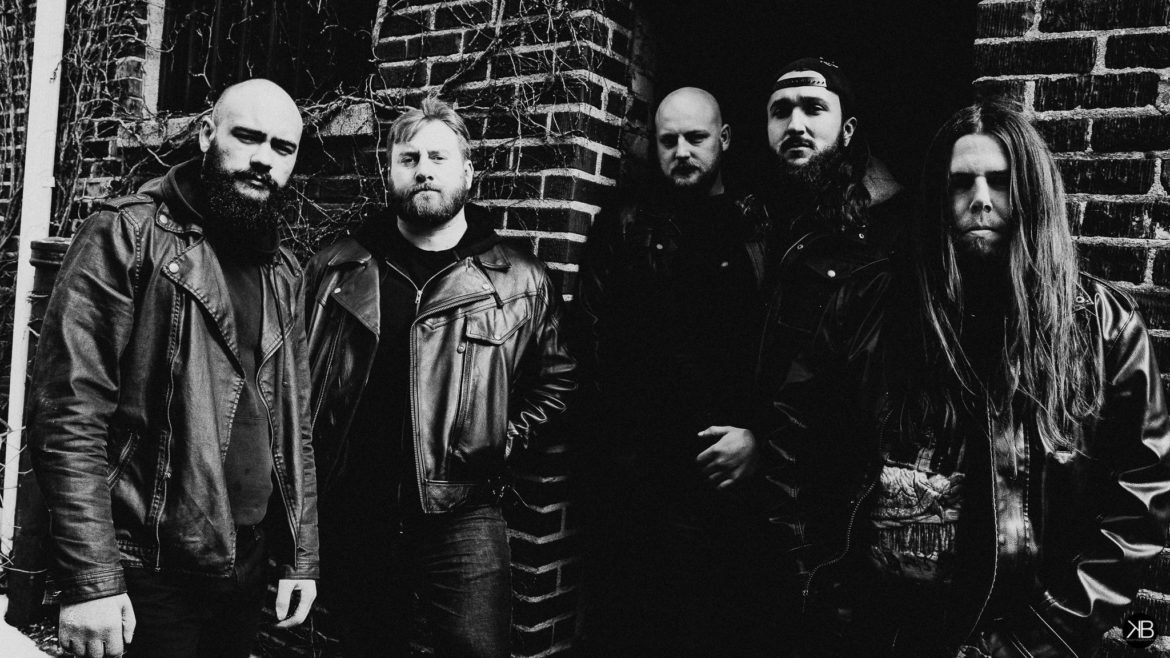 Idol Throne photo by Kyle Bergfors
Follow Stormspell Records to pre-order Idol Throne's

 

The Sibylline Age

 

HERE
Follow the band at these links:
https://www.facebook.com/idolthrone
https://www.instagram.com/idol_throne/
https://idolthrone.bandcamp.com/
https://open.spotify.com/artist/1mLlJ81tpqGFC4y48hi5c0
https://stormspell.bandcamp.com/
idolthrone@gmail.com