Goatmilker (Netherlands) - Exterminate The Holy - reviewed by FULL METAL MAYHEM ! Check it out here at this link: https://fullmetalmayhem.wordpress.com/2022/06/13/goatmilker-mit-exterminate-the-holy/
How did I get to know the band: In a nutshell: The Metal Devastation Radio sent me something.
How do I find the disc: After we are through the intro, it starts with the finest death lead. The drums really step on the gas, the bass roars and doesn't sink anywhere and the guitars are damn heavy. We are yelled at by a really good singer. Here it's damn hard to limit myself to just a few recommendations since it's such a damn strong album, but I'll give it a try.
UPON THE CROSS makes the beginning here, although I could have taken the two previous tracks. But here the style mix is just damn cool. Sometimes stomping, sometimes frenzied and then doomy again with an ingenious psychotic bass line. In general, the technical gimmicks have become really crisp here without watching to get one down. Next, I recommend HANG THE PRIEST, it just sounds powerful. A brutal mid-tempo track with which you can definitely have fun. It's harmful that he comes so far back, because he really makes you want more. Ideal to warm up the neck. Finally, ONE LEFT TO KILL. Ok, yes, the joke, or the clever incorporation of the song title falls by the wayside in German, but listen to the song. A worthy conclusion, for a great album.
Conclusion: Above I have actually already praised, but here it goes on. And yes, I know the Dutch can do death metal, but this is just another proof that there is really awesome death lead in the land of windmills. So just listen if it can't be hard and heavy enough for you: - FULL METAL MAYHEM
Release Date: April 15th, 2022
FFO: Cannibal Corpse, Aeon, Blood Red Throne
Location: Deest, Netherlands
Short Bio: Goatmilker is a Death metal project/band started in Deest, Holland in 2013 by Joey Veerbeek. (Syncardion, Caedere, Ex-Crippled & Ex-Vermin) Goatmilker plays Death Metal with anti-religion lyrical themes. Goatmilker released his first album 'Feasting On Holy Flesh' on October 1th in 2015, his second album 'Swamp Of Desecration' on May 25th in 2017 and is now releasing 'Exterminate The Holy' on April 15th 2022.
Check out the video!
Check this artist out on Spotify and add to your playlists!
Also available on Apple!
Support the artist on Bandcamp!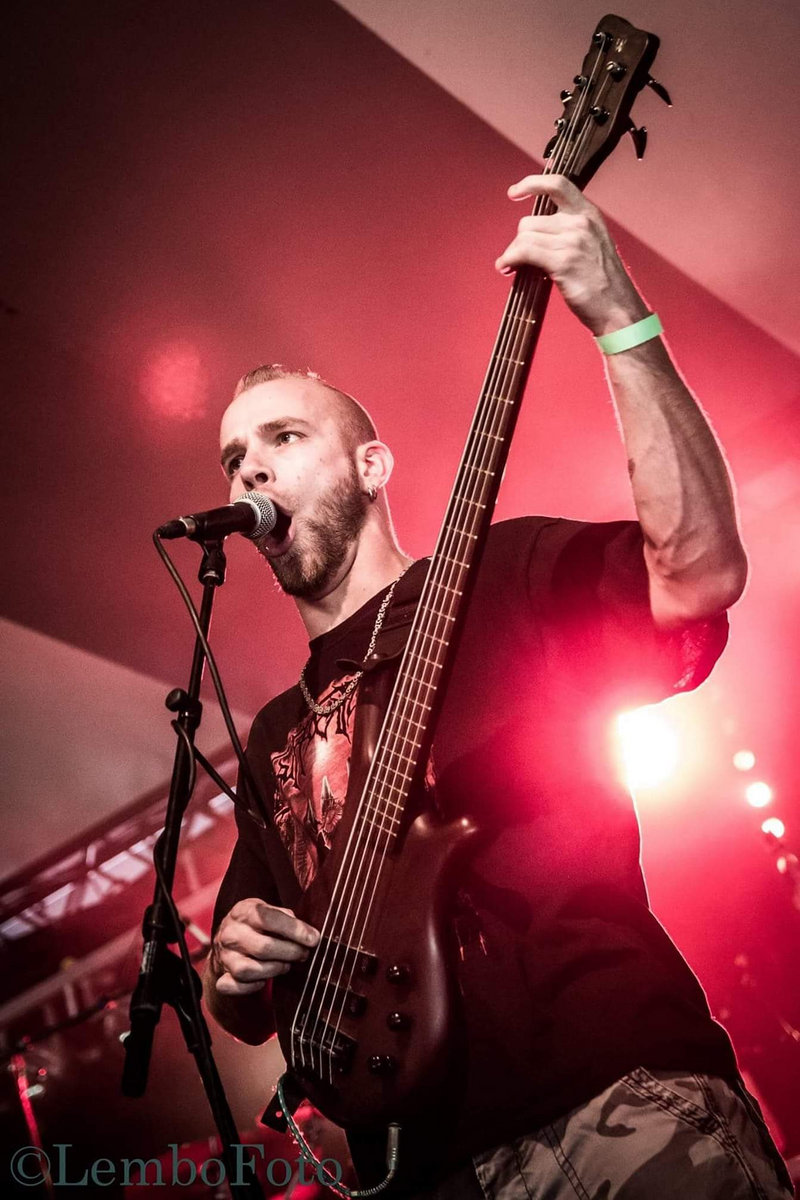 Follow the artist at these links:
https://www.facebook.com/goatmilkerdeathmetal/
https://goatmilker666.bandcamp.com/
https://www.youtube.com/channel/UCjFCJTOkrx4MYMn1O8EZEOA
https://open.spotify.com/artist/4ruBJVgkR68OHW3E0L1Bg5
https://music.apple.com/us/album/exterminate-the-holy/1619975365