RELEASE DATE: June 12, 2020
FFO: Fear Factory, Dismember, Unleashed
Location: Illinois & Wisconsin
Step by weary step, wading through the sluggish, lukewarm river of thick, coagulating blood. A thousand empty eye sockets stare down from the gnarled and leafless trees that line the muddy banks, skeletal remains impaled on twisted branches and embraced in coils of thorns. The wind sings mournfully through the broken ribcages and gently rattles the dangling, fleshless limbs; the soft music of the dead a panic-inducing accompaniment to your journey through this unending morbid nightmare, beneath a swollen, crimson moon...
Luna In Sanguinem, 'Blood Moon' in Latin, are a new US band who summon up the true essence of ancient death metal and weld it to the steel carapace of the heaviest forms of thrash. Their debut release, Global Bloodbath, is a five track invocation of evil, a plague pit of monstrous riffs swathed in the sweat-soaked atmosphere of bad dreams, that lurches from the fog of madness like a reanimated corpse. The seething venom that bubbles beneath the surface of tracks like 'Killed By The Dead Hand' will have any fan of dark and sinister metal salivating and the vocal performance from Skip McGullam is second to none, combining an intimidating snarl with a bone-shaking, inhuman roar! Despite the relatively recent formation of Luna In Sanguinem, in 2018, they have roots that stretch back through the dark soils of metal history; with Skip and guitarist Mike Eisenhauer both having served time with the renowned Num Skull –Skip appearing on that band's legendary '88 debut album, Ritually Abused. Whatever the past triumphs of the band members though, when Luna In Sanguinem unleash the towering 'Far From The Light' it simply crushes those memories into the dust.
Originally only made available as a digital download and as a promotional tool to be distributed at the band's gigs, such was the positive response to Global Bloodbath that Luna In Sanguinem have finally decided to give it a proper release on digi-pack CD and unleash it's horror upon the world. You won't hear another release this year that captures the rotten glory of death metal in such captivating fashion. The music of nightmares, songs from the tomb, anthems of the undead they are all here for your listening pleasure...
Check out the video!
Follow them on Spotify and add to your playlists!
Also available on Apple!
Support them on Bandcamp!
Line-up:
Skip McGullam – Lead Vocals
Rod Valdez - Bass
Mike Eisenhauer – Guitar/Vocals
Patt Maxwell – Drums/Vocals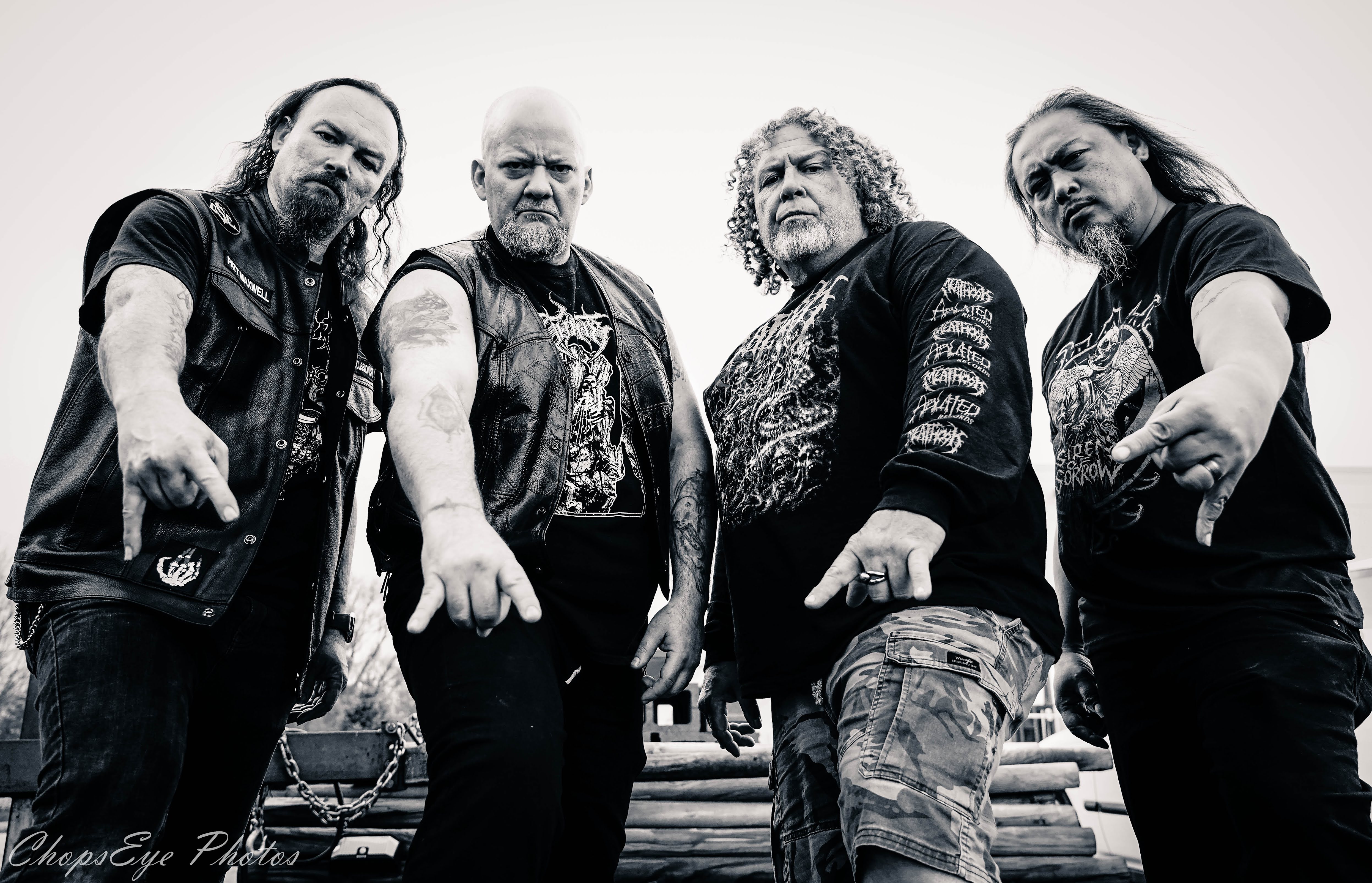 New Luna In Sanguinem Length Production Album Coming Halloween 2022 Title " Flu World Order" 7 Exhilarating wild and Heavy horror stories!
Follow the band at these links:
https://open.spotify.com/album/7nh7i25Vtb1D0jKnlcTJkA
https://lunainsanguinem.bandcamp.com/releases
https://www.facebook.com/LUNAINSANGUINEMoriginal/
https://www.youtube.com/channel/UCPvVhcukKsW6wk16_33UTNw
https://lunainsanguinem.com/
https://www.instagram.com/luna_in_sanguinem_official/
https://lunainsanguinem.bigcartel.com/
https://www.spirit-of-metal.com/en/album/Global_Bloodbath/387956