DOUBTING THOMPSON - Revelations - Reviewed by streetclip ! Check it out here at this link: https://www.saitenkult.de/2022/06/02/kult-kompass-mai-2022/
Holterdiepolter, DOUBTING THOMPSON from Fox Lake, Illinois, present another 5-track EP with ́Revelations ́, which offers simple rhythm with old-school flair. On the third release of the trio, not much has really changed compared to the predecessors.
The late eighties, early nineties thrash metal is kept very simple, always has short cool moments, but the overall package can only convince little. With the opener ́Class Warfare ́ and the EP-closing ́Dumpfucked ́ you have two numbers galloping forward with undoubted eighties flair at the start. With ́Wisconsin ́ you beat almost NUCLEAR ASAULT-like the drum skins broken. On the other hand, the title track seems somehow innovative, but also a bit more modern due to rhythm and timing. The singing is third league and a weak point.
There is certainly a lot of heart and soul and sweat in ́Revelations ́, but the result is not convincing, by a) few really good songs and b) overly predictable songwriting. - streetclip
Release Date: December 8, 2021
FFO: Testament, Coroner, Exodus
Location: Wisconsin, USA
Bio: Doubting Thompson is a thrash metal band based in Wisconsin Dells, Wisconsin. With a recent commemoration in the Encyclopedia Metallum , a physical release on the Satanica label and an expanding body of work on the Bandcamp platform, Doubting Thompson presents a powerfully aggressive interpretation of metal. Born and raised in Lake County, Illinois, lead guitarist/songwriter/vocalist Jeff Thompson's performance highlights his roots in old school thrash metal. With a musical style often compared to Testament, Coroner, and Exodus, Doubting Thompson offers a hard-hitting blend of old school thrash and contemporary sensibilities. Their technical precision and driving propulsion set their performances square between the raw edge of finesse and fury. They effortlessly combine pummeling riffs with provocative messages that will leave the listener engaged, incited, and ready to get in the pit. They are currently working on their fourth EP, tentatively titled "Lizard Brain Aggressions."
Check out this video!
Check them out on Spotify and add them to your playlists!
Support the band on Bandcamp!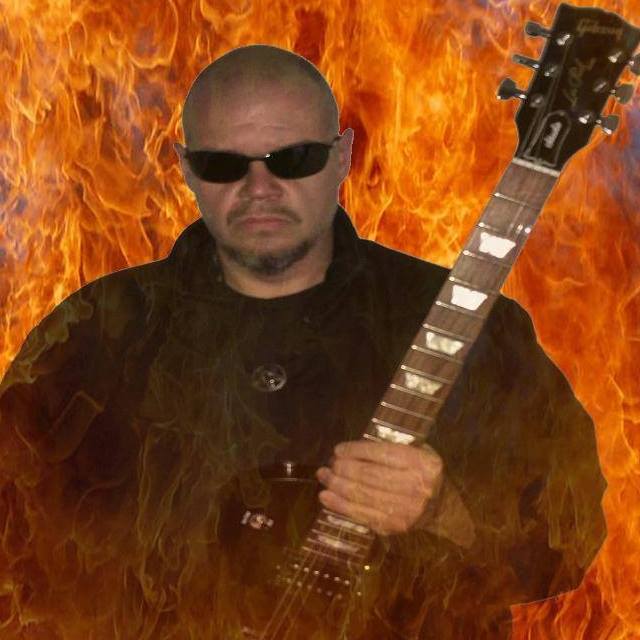 Follow the band at these links:
https://www.facebook.com/doubtingthompson/
https://www.amazon.com/gp/product/B07BZSYWYV/ref=dm_ws_sp_ps_dp
https://open.spotify.com/artist/6X9p3uaTcFDgYhSv8Vn7k4
https://music.apple.com/us/album/chaos-theory-ep/1369209585
https://www.last.fm/music/Doubting+Thompson/Chaos+Theory
CD's can be purchased at this link: