Denfire (Brazil) - Riding The Winds Of Death - Reviewed At Metal Digest ! Check it out here at this link: https://metal-digest.com/2022/05/26/denfire-riding-the-winds-of-death-ep/
    We are subconsciously led to believe that there is often a time-limit on success and following your dreams, but we all really know its bullshit. One person who has spent the last 30 years fighting for his dreams is Denfire as the Brazilian multi-instrumentalist delivers his very first solo EP 'Riding the Winds of Death'.
                From just pressing the play button, it becomes very apparent very quickly that Denfire knows how to play; in fact, he's going to sit the listener down and demonstrate it just for them as galloping riffs turn quickly into soaring melodies before returning to meaty thrashing chords. Thrash has never been about having an amazing set of vocals on it and Denfire knows this, so with 'Riding the Winds…', Denfire puts his head down and just gets on with barking lyrics out which have all the enjoyment of Slayer, Cro-Mags, Motörhead and Venom.  However, these three tracks are marginally longer than they need to be and would quite possibly benefit from trimming 30/40 seconds of meandering guitar and just getting down to it straight away.

                What 'Riding the Winds…' shows it that Denfire has a huge amount of intent and potential. This is a great way for Denfire to himself out there as a solo artist and yes, whilst it may not be the best, it does lay a foundation stone for Denfire to build from and hopefully we'll get something more very soon. - Metal Digest
Release Date: December 2021
FFO: Venom, Cro-Mags, Sepultura, Mercyful Fate, Motörhead
Location: Brazil
Short Bio: After 30 years playing and writing music in bands in Brazil and in the UK (where he lived for a decade), Denfire went solo to deliver his unique blend of heavy music. Being responsible for all instruments and vocals, as well as production, the musician takes no prisoners with his acid lyrics on social and philosophical matters. 
Riding the Winds of Death was recorded at Dual Noise Studios in São Paulo/Brazil. 
Songs for the debut full length are currently being written. 
Check out the video!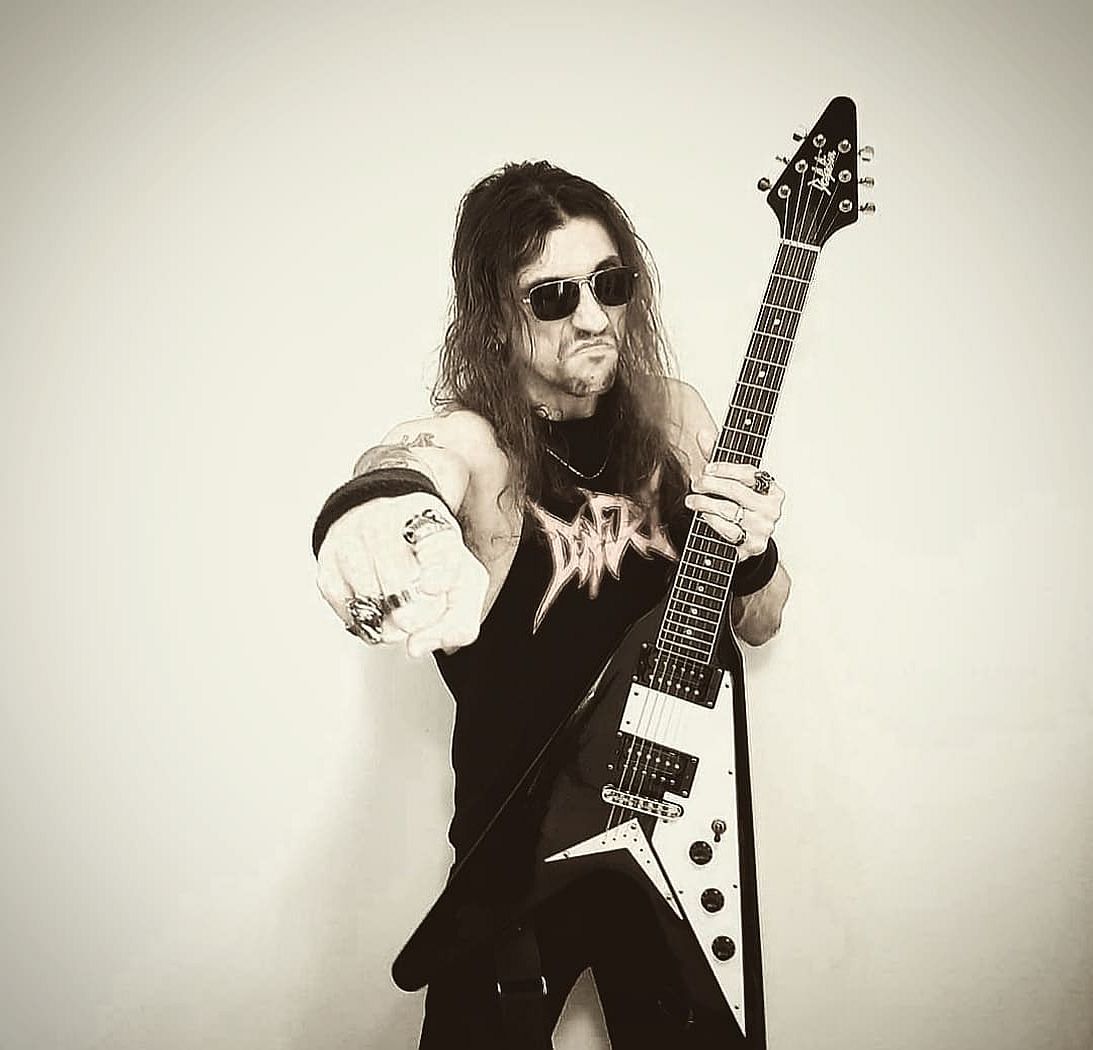 Follow the artist at these links:
https://www.facebook.com/Denfire-111202454707665/
https://denfire.bandcamp.com/album/riding-the-winds-of-death
https://denfire.com.br/
https://www.youtube.com/channel/UCjWLozmID4M37IjZDwZwhfg