The Strange Seeds - Plant - Reviewed by Metal Integral ! Check it out here at this link: http://www.metal-integral.com/fr/chroniques/8288/the-strange-seeds/chronique-plant.html
A simple look at the colourful illustration of this first album, not to mention the logo, the name of the band and the title of the record: you do not have to be a great cleric to understand from the outset that the four members of THE STRANGE SEEDS have an inveterate love for Rock as it was practiced between 1965 and 1975, with a particular appetite for Blues Rock and Psychedelic Rock. And yet, the group was born at the beginning of 2020 in Passau, a medium-sized city in Bavaria! Over the course of jams, the four friends decided to formalize somewhat this passion for this period that saw the development of Blues Rock, soon enriched by the acid scents of psychedelia, then hardened by the burning embrace of Hard Rock.
The formula remains simple, in accordance with the fundamentals of Blues Rock: rather short formats – three to four minutes, except the beautiful Gardens Of Marrakech which culminates at 6'39 -, short and incisive riffs, thickened by an agile and muscular bass, brief guitar solos, favoring expressiveness over technical exuberance, a dry and flexible drum playing, a clear song, a little nasal. In order to enrich the overall sound, the group completes its rhythms with the presence of a thick and warm organ, sometimes taking a solo of good quality.
The structure of the pieces remains quite classical, with brief instrumental introduction, verse, chorus, and we put the cover back, with the brief intrusions of the solos. This demonstrates in passing that THE STRANGE SEEDS has retained from psychedelic Rock only a certain coloration in the sound, rather than adventurous instrumental explorations. Between a rather ugly back approach, sensual groove and nervousness under control, we enjoy a warm, comforting music, without giving in to ease. In the small game of references, we can evoke the most subtle side of Jimi HENDRIX, the limpid Blues Rock of FREE, the richness of sound of BLIND FAITH, the melodic attractiveness of the beginnings of BAD COMPANY, the nervousness of STEPPENWOLF, the scoundrel charm of HUMBLE PIE ... Only references of good taste, in short. And a Plant that brings a retro, pleasant, comforting pleasure. Satisfactory first harvest... when will the second one? - Metal Integral
Release Date: April 15th, 2021
FFO: Led Zeppelin, Eric Clapton, Cream, Jimi Hendrix
Location: Passau, Bavaria, Germany
"We are The Strange Seeds from Passau, Germany. We started jamming together in 2020. We play a blend of acid, psychedelic, and hard rock. We're inspired by the Greats of the 60s and 70s - Led Zeppelin, Black Sabbath, Cream, Santana. Every moment we share on stage is a moment of unspoken bliss. Our mantras are peace, love, acceptance - and a damn good soundtrack to spend the night with."
Check out this video!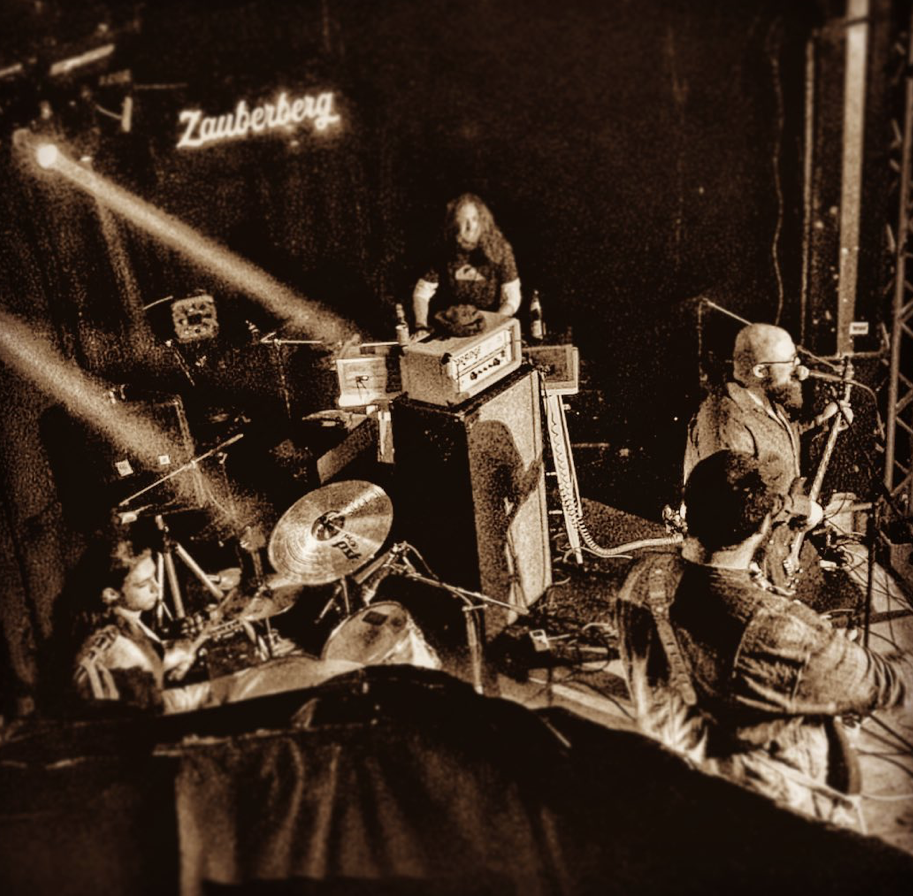 Follow the band at these links:
https://www.instagram.com/the.strange.seeds/
https://www.facebook.com/thestrangeseeds/
https://www.youtube.com/channel/UCcJKf-05ibt5p5MVl7alY5w
https://thestrangeseeds.bandcamp.com/releases