Oscenrad - Beyond The Fells - Reviewed by Metal Crypt ! Check it out here at this link: http://www.metalcrypt.com/pages/review.php?revid=13615
Oscenrad is a one-man band playing the mix of melodic extreme metal (Metal Archives lists the band as melodic death, but it sounds black to me) and acoustic/folk music that Bathory pioneered and bands like Finsterforst have expanded upon. The folk elements of Oscenrad's music remind me of Vintersorg or Falkenbach and their music isn't as visceral as some of the more well-known epic black and death metal bands out there. It sounds good, the mix of folk instrumentation is well done, and the vocals are well suited to the style, but for me it sounds like the goal was to come up with something with the feel of Summoning and it doesn't really work. I'm not carried away by the atmosphere the way I believe I'm intended to be. Maybe I'm wrong and I like Beyond the Fells but for reasons different than I expected. Fans of epic black and death metal should check it out for themselves. - Metal Crypt
Release Date: May 28th 2021
FFO: Bathory, Moonsorrow, Thyrfing
Location: England
Oscenrad - Anglo Saxon Heathen Metal from the depths of East Anglia
Founded in 2017 as the solo project of frontman Hæðenwulf, Oscenrad seeks to awaken something deep and primal within the listener; to harken back to the Old Gods of Heathen lore, to ancestral roots and to the mythologies and folklore of times gone by with a primary lyrical focus on Anglo-Saxon England and North Western Europe in the pre-Christian age.
The debut album Beyond the Fells consists of 6 tracks making up a total of 54 minutes of Anglo-Saxon Heathen Metal in the vein of Bathory's Viking Metal era (mainly Hammerheart, Twilight of the Gods and the two Nordland albums) with a mix of various influences from artists such as Moonsorrow, Thyrfing and Månegarm as well as traditional European folk music and classical music
Beyond the Fells aims to immerse the listener completely, from start to finish, transporting them to a time of myth and magic, swords and spears, old, ruined castles and forbidden forests. 
Check out this video!
Check it out on Spotify and add to your playlists!
Support on Bandcamp!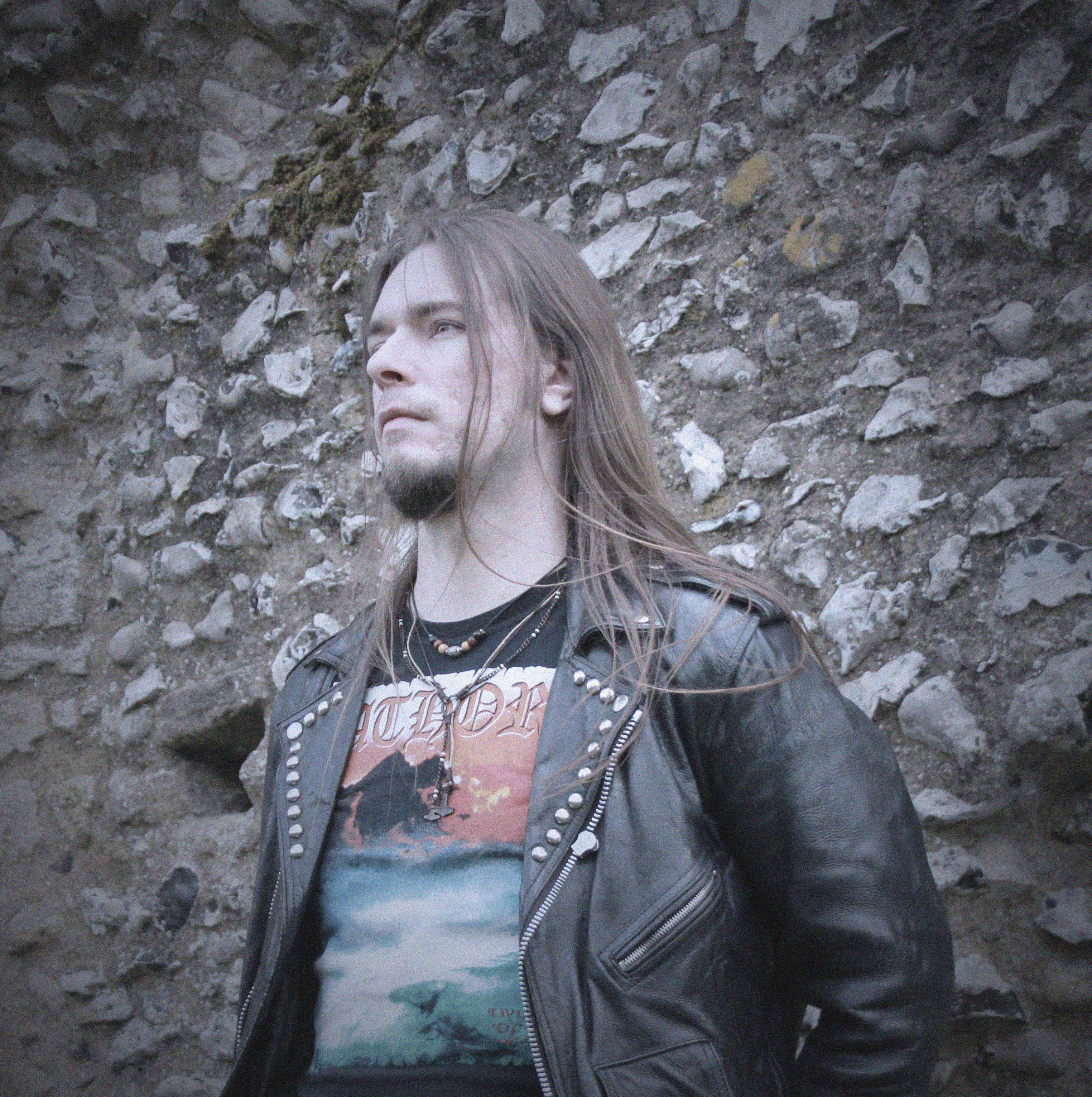 Follow this artist at these links:
https://oscenrad.bandcamp.com
https://open.spotify.com/artist/001G1BJcqW125huqZJVK6H
https://music.apple.com/gb/artist/oscenrad/1568274092
https://www.youtube.com/channel/UCyagK0s53BG7cG84CdDc6Jg
https://www.instagram.com/oscenrad/
https://www.facebook.com/oscenrad
https://twitter.com/oscenrad
https://vk.com/oscenrad