ASTRODEATH - Ceremonial Blood - Featured At Tinnitist ! check it out here at these links: https://tinnitist.com/2022/03/30/midweek-mixtape-70-songs-that-run-rings-around-the-competition-side-1/
https://tinnitist.com/2022/03/30/midweek-mixtape-70-songs-that-run-rings-around-the-competition-side-2/
https://tinnitist.com/2022/03/30/midweek-mixtape-70-songs-that-run-rings-around-the-competition-side-3/
https://tinnitist.com/2022/03/30/midweek-mixtape-70-songs-that-run-rings-around-the-competition-side-4/
Release Date: March 30, 2022
FFO: Red Fang, Wasted Theory, Motherslug
Location: Sydney, Australia
https://smarturl.it/astrodeathCBpresave
With countless show cancellations over the last two years, Sydney Sludge Rock duo ASTRODEATH are out for 'Ceremonial Blood', hitting the road this harvest with a new single and clip in tow.
Steering from societal carnage into heavier and more experimental sonic landscapes, whilst still staying true to their big power riff style, the band drop third single 'Ceremonial Blood' this March with an accompanying 10 date East Coast tour stopping in QLD, VIC, NSW, TAS and the ACT.
In what has been a solid linear curve of growth for the band over the last 2 years, Astrodeath have cemented their position in the national Sludge/Doom/Stoner/Hard Rock scene with a steady flow of high-quality material, festival appearances (Mojo Burning, Thrashville, Aftermath) and support slots including 1000mods (GRE), Nick Oliveri (QOTSA), Svetlanas (ITA) and more with no sign of slowing down in 2022.
The duo's signature sound has been extended with their latest LP 'VOL.2', written and recorded at the peak of Sydney Covid restrictions via Shabby Roads/Rolodex Sound and long time friend and producer Nick Franklin.  The release, via Tuff Cuff Records (AUS), provides friends and nerds alike with a full colour tactile journey into the self-created Astrodeath Sci-Fi universe, incorporating a comic book, written and illustrated by the illustrious Glenno Smith, as part of the offering.
Astrodeath frontman Tim Lancken (Yoshi Hausler on drums) says of the tour and undertaking "Astrodeath was built to tour, the point of us being a two piece being that we can jump in a van hit the road at the drop of a hat. We love jamming and making records, But we don't do well with idle hands. We'll keep punching until we land another tour. There's no chance we'll give up. We're busy putting the finishing touches on Vol.2 and Nick (Producer) has outdone himself yet again. The mixes are sounding fat and we can't wait to get out there for some headbangs!".
Astrodeath will embark on tour from March to May of 2022 in support of new single 'Ceremonial Blood', available across all platforms Wednesday March 30.
Check out this video!
Check them out on Spotify and add them to your playlists!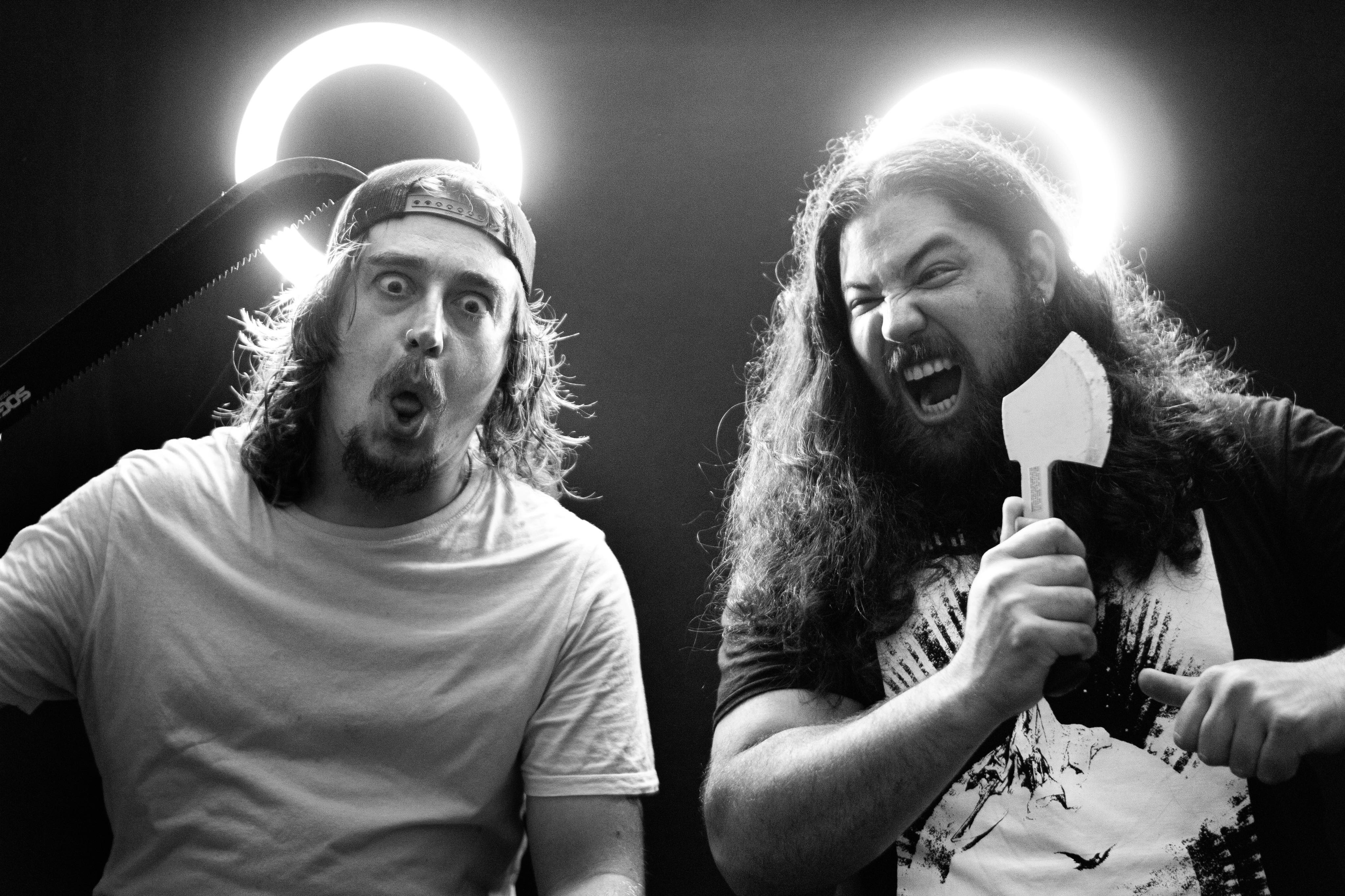 Follow the band at these links:
https://www.facebook.com/astrodeathband
https://www.instagram.com/astrodeathband/
https://www.beatscartel.com/astrodeath