Goat Blood Fetish - Cover The Earth In Blood - Reviewed By FULL METAL MAYHEM ! Check it out here at this link: https://fullmetalmayhem.wordpress.com/2022/03/28/goat-blood-fetish-mit-annihilation-of-a-priest-cover-the-earth-in-blood/
Release Date: The demo came out on January 29, 2022.
Other releases of the band: So far they have only released this demo.
On which label released: Misanthropik Records have taken over the distribution here.
How did I get to know the band: Once again, Metal Devastation Radio made me a suggestion, which of course I accepted. Otherwise you wouldn't be able to read this review.
How do I find the record: It sounds really old-school, the guitars are rather thin, even with the songs, which sound more like death than black metal, the sound is cold and the production is rather mediocre, but this further reinforces the old-school impression. Here it fits really well.
I really like ANNIHILATION OF A PRIEST. Despite the rather thin production, the track comes across as nice and heavy. In addition, the vocals are somewhere between early death, as you know it from Possessed, and the second black metal wave. DARKNESS FOLLOWS is a flawless black metal track, perhaps a bit more technical than in the late 80s, but no less powerful in its rudeness.
Conclusion: The demo sounds promising so far. Two tracks convinced me of themselves and you can also listen to the rest. Maybe the demo is a bit too traditional for one or the other, but to me it doesn't sound dusty, more like a return to the roots of black metal. So take a look and get an idea of it: - FULL METAL MAYHEM
Release Date: January 29, 2022
FFO: Darkthrone, Behemoth, Watain, Wolves in the Throne Room
Location: Battle Creek, Michigan
Formed in 2014 In Battle Creek, Michigan as a Blackened Death Metal band with lots of trial and error holding down a lineup, Goat Blood Fetish sprang to life in 2021 when the lineup solidified with
William Chadwick on Bass Guitar, Christopher Baker on vocals, Benjamin Morris on Guitar, and Paul Eagle on drums.
Check them out on YouTube!
Support them on Bandcamp!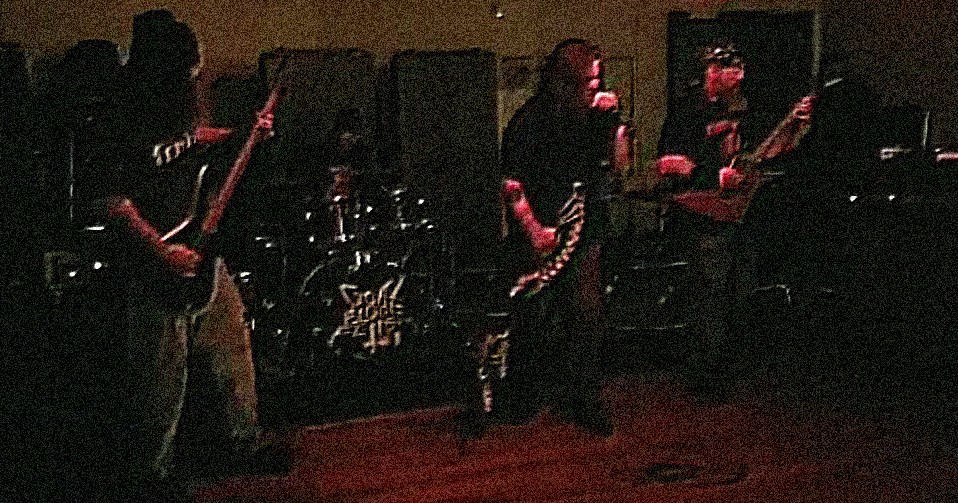 Follow the band at these links:
https://linktr.ee/goatbloodfetish
https://metaldevastationradio.com/goatbloodfetish
https://goatbloodfetish666.bandcamp.com/album/cover-the-earth-in-blood
https://twitter.com/goatbloodfetish