Release Date: Feb 27, 2022
FFO: Hatebreed, Despised Icon, Unearth
Location: Harmony, ME
Thy Enemy is a heavy metal band hailing from the woods of Harmony, Maine, that formed in the month of September 2018. Thy Enemy is one of the first bands to form at "Not Whole Studios" (studio & venue), the original members were Ethan Hartley (vocals), Bronson Bateman (rhythm guitar), Alan Tydlacka (bass), and Gary Porter (drums). Soon after their first song "Crushing Weight" was written, James Rafferty (lead guitar), and Jordan Babcock (vocals) joined to help add more depth at guitar, and to create a dual vocalist band.
Thy Enemy decided to name their first EP "Chapters" due to a couple member changes, along with some sound/style changes. After recording their first single "And Then it All Went Black", vocalist Ethan Hartley left due to personal reasons. Soon after the "Chapters" EP was finished being recorded, lead guitarist James Rafferty left for personal reasons as well. Thy Enemy stared adversity in the eyes, and did not slow down, adding current vocalist Korey Brown and lead guitarist Jonathan Condon. Thy Enemy looks to redefine heavy metal, fusing thrash, hardcore, and deathcore influences.
Current Lineup: Jordan Babcock - Vocals Korey Brown - Vocals Jonathan Condon - Lead Bronson Bateman - Rhythm Alan Tydlacka - Bass Gary Porter - Drums
Check out the video!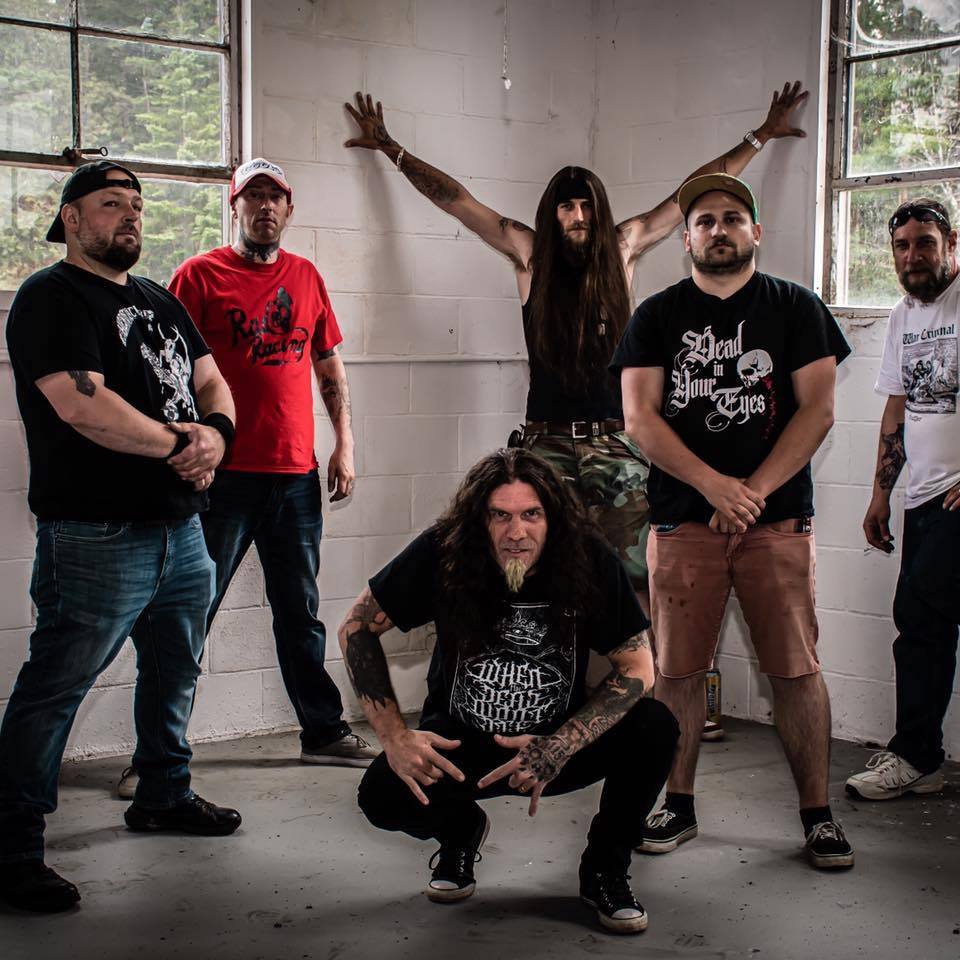 Follow the band at these links:
https://www.facebook.com/ThyEnemy
https://instagram.com/thy.enemy?igshid=h7dg4plbgrkz
https://www.twitter.com/thyenemymusic
https://mewe.com/i/thyenemyofficial
https://www.reverbnation.com/open_graph/artist/6625753
https://www.youtube.com/channel/UCLWg75ZxavqYS6lquFu41OA
https://music.youtube.com/channel/UCPewbV2_EhRRt6vWkD0P-fw
https://open.spotify.com/artist/1vvYrC4NGocPyyubXLBEKP
https://soundcloud.app.goo.gl/6w7wx
https://thyenemy.bandcamp.com/releases
https://music.apple.com/us/artist/thy-enemy/1527350961?ls
https://pandora.app.link/I4OSsyUZKeb
https://music.amazon.com/artists/B08FQHFJRT?ref=dm_sh_Xg6hQsoQRj3lu1lA0dajnlVqQ