As Sahar / Warkvlt – Le666ion Of Nusantara - Reviewed by Zware Metalen ! Check it out here at this link: 
https://zwaremetalen.com/albumrecensies/as-sahar-warkvlt-le666ion-of-nusantara
Where are we going? To Indonesia and Malaysia if it depends on this split. This duo of bands that have been in the (local?) dirty black metal background for years is releasing an album through Sadist Records/Vrykoblast Productions if I can follow it correctly. It is a split with eight numbers: four numbers of each, nicely equal and fairly distributed. As Sahar is the longest-running band of the two and has been terrorizing the globe since the '80s. Their first demo Primitively Eastern Winds was released in 1993. Warkvlt, on the other hand, was created more than twenty years later, in 2013, but then immediately came up with the eponymous debut album.
We start with the four songs of the gentlemen of As Sahar. You'll hear simple riff-structured black metal with a supporting keyboard undertone. You also immediately notice that the gentlemen, in their early years, started as a thrash band. The whole does not come across as very threatening, for that the production also seems a bit too pure, however, the snarling vocal cords of AA are well greased. The whole thing doesn't really sound local either, by which I mean the fact that the whole musical scene is more a reference to the Scandinavian black metal world. Sometimes I also hear references to the Greek school. Certainly following the keyboard lines with the guitar themes you sometimes hear more often with a band like Varathron or the like. Do not expect overwhelming speeds at first, the gentlemen keep it just a little too well. A double bass line a hammer blast and then you are far done. It soon starts to bore me. The addition with ritualistic sounds and connotations does contribute to the angry message, but it does not add much. A song like Penyeruan Dewi Kadita is such a quick to forget song. The closing Manunggal In Roso sounds just a bit more evil than the previous songs. However, this song also shows that the gentlemen are not always tight in their skin. And ending with some false cat whining should certainly not.
The gentlemen of Warkvlt start dirtyer than dirty. An aggressive arsenal of typical death/blackriffs are thrown at you in true Marduk-esque fashion. I also taste a pinch of Naer Mataron by the way. Dog brutish is played and everything that should hang loose and tight is expertly beaten to pieces. So get to know the Indonesian crusher who can be called Warkvlt. The work of these gentlemen is much more interesting than that of their split colleagues. Hellstorm Comradership is indeed a Hellestorm of tight drum parts, raspy throat sounds and pungent riffs. Evil Majestic Vengeance, like Kvrse, is essentially no or hardly different from the songs that have already been passed. Just rock solid brutal death/black metal of the impurest South – East Asian kind!
All in all, it is an unremarkable split. The gentlemen of Warkvlt carry my preference because of the brutality they show. The other songs of As Sahar you get for the same price, but are much less interesting.
Release Date: February 28, 2022
FFO: Carpathian Forest, Mayhem, Bathory
Location: Indonesia & Malaysia/Singapore
As Sahar started out as a thrash metal band during the golden era of 80's. to be exact, 3 souls – Barchiel, Hanael & Uriel initiated the move for the band in December 1987 as they were moved by the intense & aggressive music. Early jam sessions were mostly covers of Venom, Metallica etc. End of 1993 recorded 1st ever promo & demo tape "Promo 93" & the "Primitively Eastern Winds" demo. Both releases were spread thru snail mail to fanzine & bands, receiving overwhelming & positive response motivated As Sahar to go further. 1995 "Santau" demo was recorded, creating our own identity – Eastern Black Metal, melodically & atmospheric combined with eastern mysticism & magical cult practices. This release caught the interest of Malaysian label Nebiula Production & release it on an EP tape format "Meditation Embun Pagi". 
Warkvlt is a Black metal band, from Bandung Indonesia. The band was started on June, 2013 The name Warkvlt is taken from the Latin words "warocculti" which means secret war. Originally Warkvlt consisted of Abaddon: Vox, Bathory: Bass, Desecrator: Guitar, D'von: guitar and Blastphemy: drums and due to internal matters since 2017, Warkvlt changed the members to work on newmaterials. The concept of Warkvlt's music is heavily influenced by Marduk, Mayhem, DarkFuneral, Infernal War, Nordjevel and Impiety. Lyrical concept inspired by the dark side of life, darkness and evil in warfare.
Check out this video!
Support the band on Bandcamp!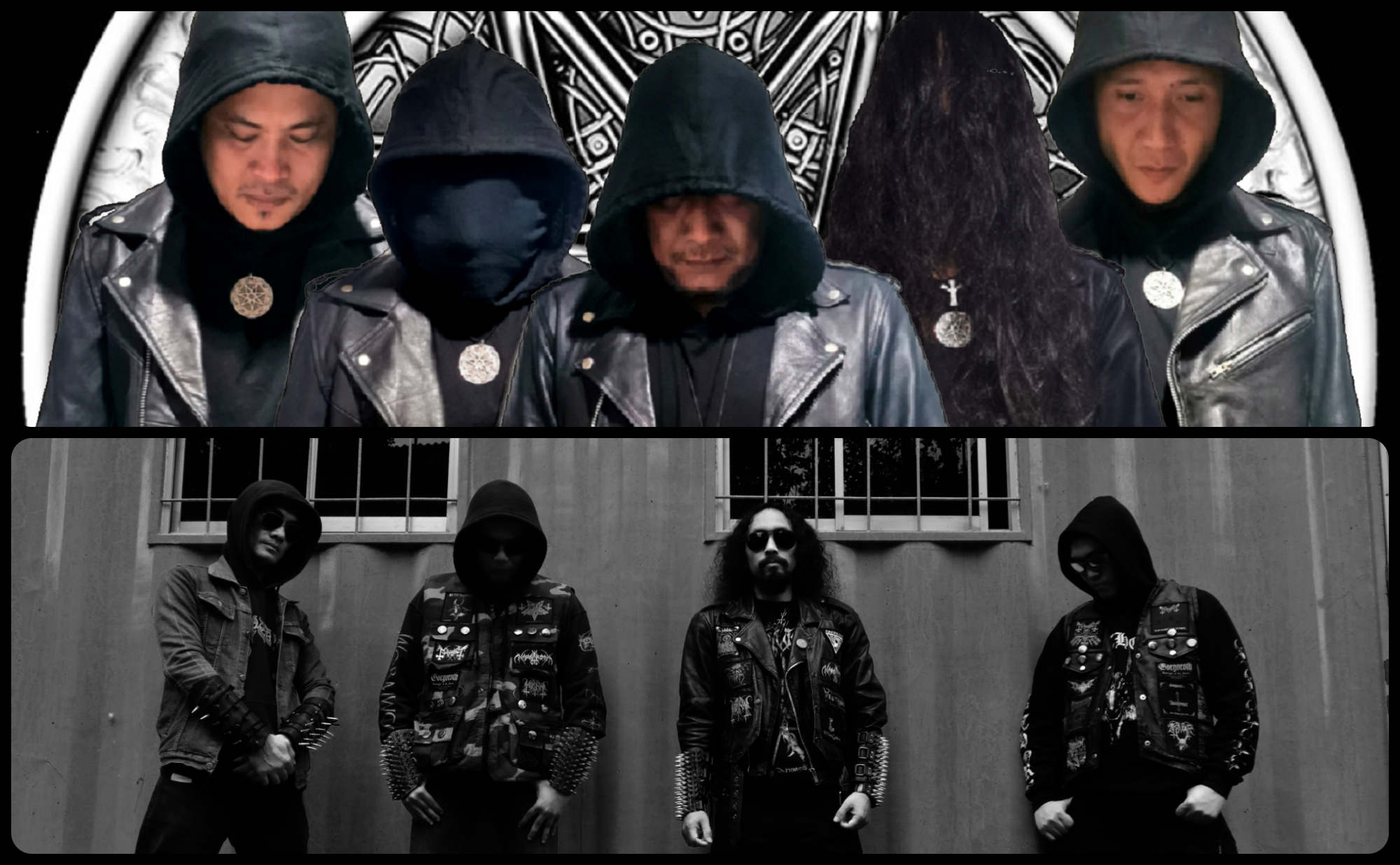 Follow the bands at these links:
https://www.facebook.com/AS.SAHAR.OFFICIAL
https://nuclearwarnowproductions.bandcamp.com/album/primitively-eastern-winds-93
https://www.metal-archives.com/bands/As_Sahar/3441
https://www.facebook.com/WarkvltLegion
https://www.instagram.com/thetrvewarkvlt/
https://www.youtube.com/warkvltlegion