The Obsidian Complex - Dead Planet - Featured At Pete's Rock News And Views ! Check it out here at this link: http://petesrocknewsandviews.com/the-obsidian-complex/
Release Date: February, 24, 2022
FFO: Born of Osiris, Meshuggah, Rings of Saturn
Location: South Jersey
Short Bio: The Obsidian Complex is a two-person project founded by vocalist Adam Kovnat and guitarist Joshua Aguayo. The band's music is both recorded and self-produced by the two members. Vocals are of course recorded by Adam K. in his home, while guitars are recorded by Josh who also programs the other instruments that you hear in the mix in the comfort of his residence. The two members come from a plethora of musical influences, even some that stem outside of the metal realm which play a large part in the Obsidian sound. From this band you can expect various technical and groove metal elements due to this wide array of influences that the two members have been exposed to.
Check out these videos!
Check them out on Spotify and add them to your playlists!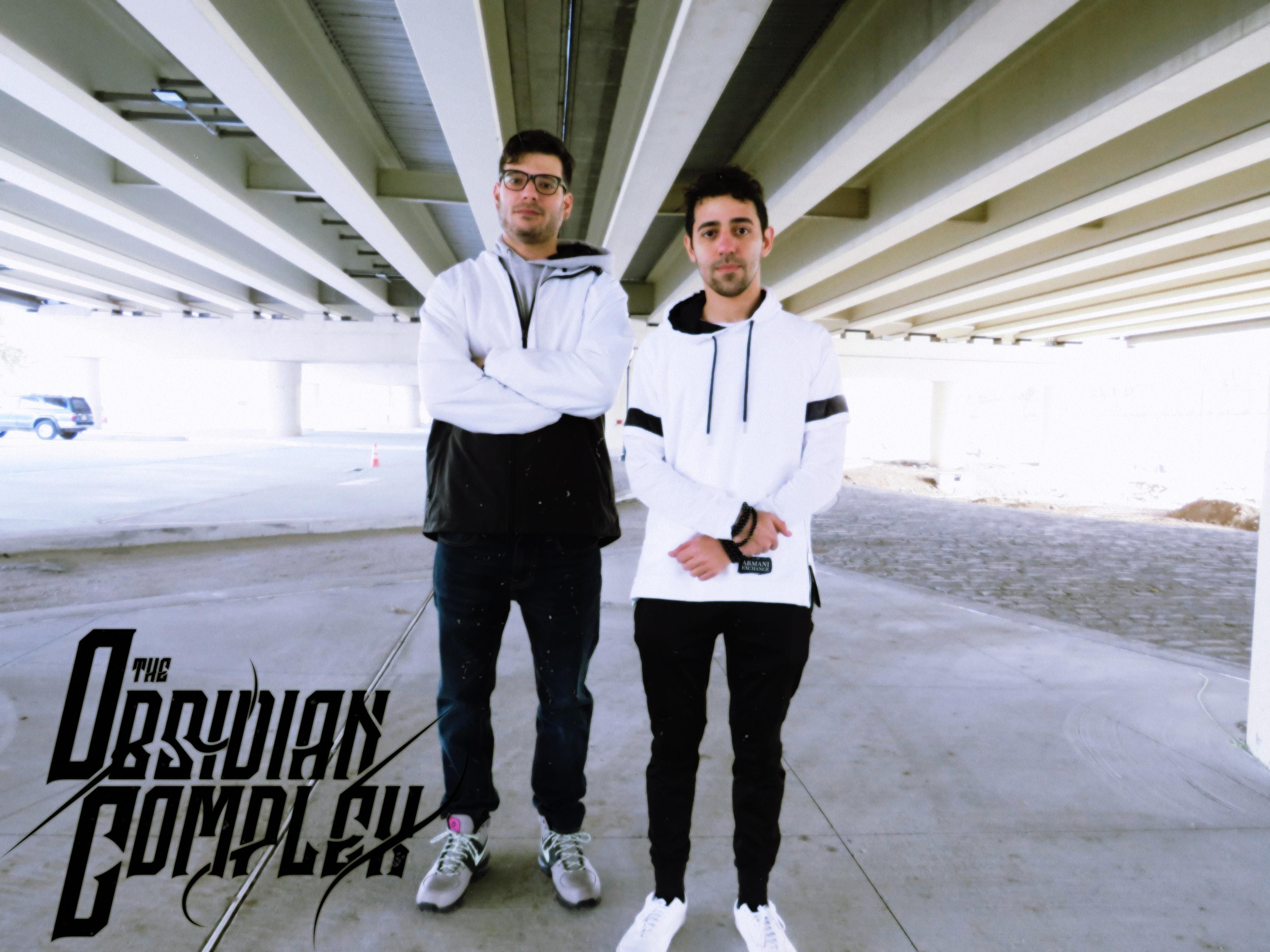 Follow the band at these links:
https://www.facebook.com/TheObsidianComplexNJ/
https://www.instagram.com/theobsidiancomplexnj/
https://www.youtube.com/channel/UCu1WVEWydagmFkB_-rzQqIg
https://open.spotify.com/artist/199mFVpvfXSdLvdTREOpq0
https://music.apple.com/us/artist/the-obsidian-complex/1550504761
https://theobsidiancomplexnj.bandcamp.com/