Dying Light - Far From Life - Reviewed By Metal Digest ! Check it out here at this link: https://metal-digest.com/2022/02/18/dying-light-far-from-life/
Dying Light have returned with their second album, 'Far from Life', so strap in for some heavy metal with your favourite air guitar and crank up the volume!
'Far from Life' is an unusual album in its composure, starting out quite heavy with 'The Cycle', and progressively getting less heavy as the album goes on. Whether this is intentionally done or not, it gives the album a texture that really emphasises the album's themes of painful depression, finishing on the last two tracks, 'Sweet Death' and 'Dead Inside'. The beginning of the album starts out with sounds that would feel at home in the late 70's and early 80's, with some amazing riffs and powerful vocals, but as the album goes on it's as if the band skips ahead to the early 90's by injecting some very grungy sounds, as if channelling Alice in Chains to groan out some additional pain in their tracks. The track 'Follow You' is a perfect example of the slide into the grunge genre, with its over-lain vocals, riffs that seem to drag along the rhythm guitar into a pain-soaked song. By the end of the album, with 'Dead Inside', the band have gone full on grunge that could easily by mistaken for a lost Alice in Chains track with the perfect combination of echoing high tones of the vocals and down and dirty, bass driven riffs.

All in all, this is a very good and enjoyable album. I feel the change of genres throughout the album may cause some people to double take, as people can with change, but I don't think this should put the band off from this sort of thing in the future, as it adds to the general tone and feel of the album. I look forward to new releases from the band to see where they go from here. - Metal Digest
Release Date: November 12, 2021
FFO: Black Sabbath, Soundgarden, Alice in Chains
Location: New Jersey, USA
The band came together in 2019 when Jeff and Jim met Shaun at a Godsmack concert through mutual friends. Conversation came up about original music and Shaun said he'd like to give the project a listen. Shaun was traditionally a thrash drummer, so the music and tempo was a bit different than he was used to, but he added something special to it almost immediately. Chris Fritz had already tried to hire Shaun for a cover band and found out he was joining Jim and Jeff for an original project. After listening to a demo of a few of the songs Chris quickly became interested. (Chris, Jim and Doug have all been lifelong friends since high school) Doug Edwards originally declined doing an original project but couldn't resist joining the group. It wasn't long after that the band release a 7-song demo titled Shallow Grave which can be found on all streaming platforms. After gigging the songs over the summer, the group got into some serious song writing and decided to put together an 11-song studio release. They teamed up with Charlie Berezansky of Rival Sound studio and laid the foundation of the album "Far From Life".
Each member has its own list of influences, but the main song writers are influenced by Black Sabbath, Metallica, Alice in Chains, Pink Floyd, Soundgarden, Iron Maiden, Guns and Roses , and of course Ozzy .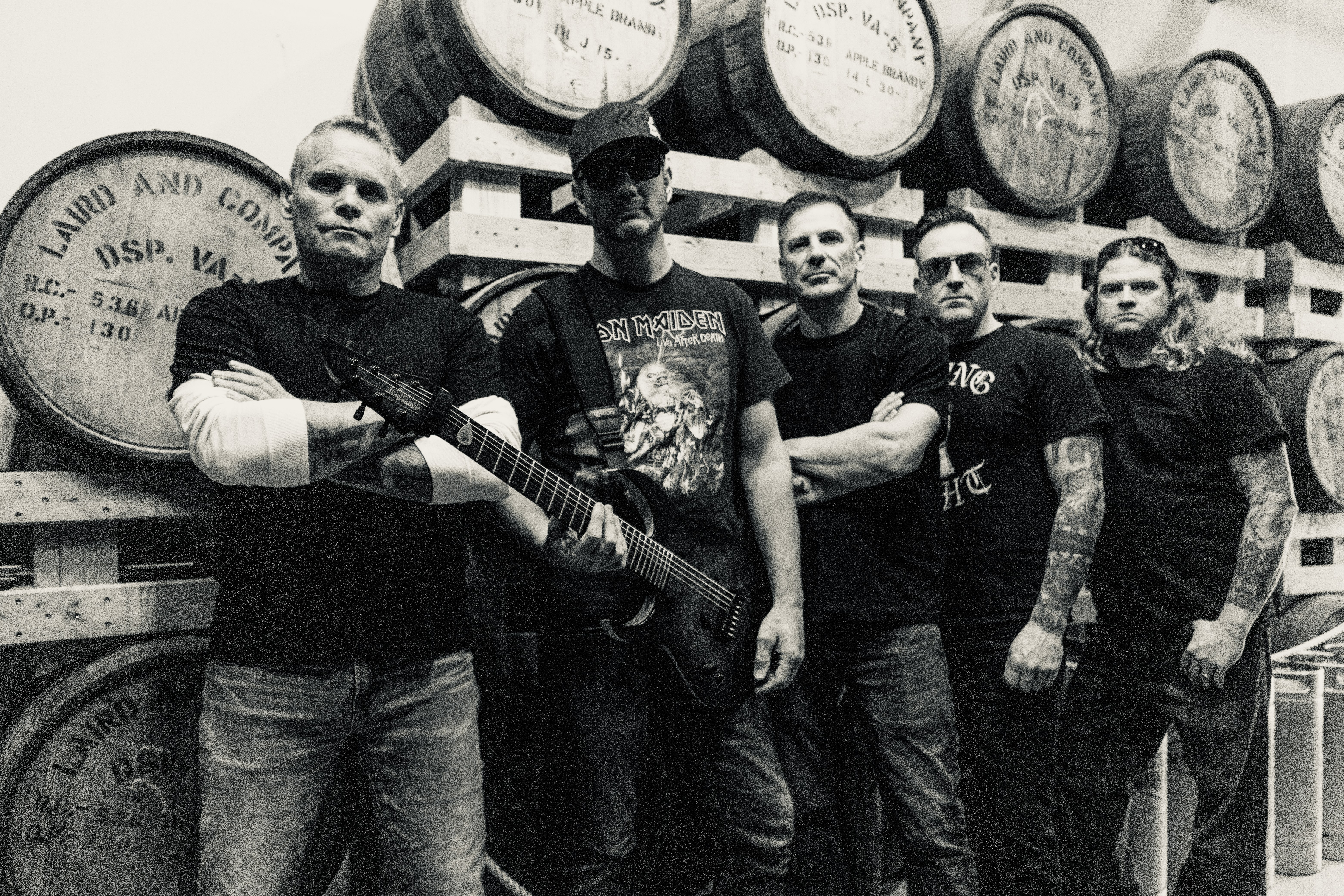 The bands' philosophy is simple: "We want to write music we would listen to. Today's commercial metal music market is flooded with a specific "sound". It's not a bad sound, but the era of music we loved is the 80's and early 90's metal style of music. We are trying to make music influenced by that era yet keep it modern. In doing that we have discovered a sound and style of our own. Please take a listen, hopefully you'll enjoy hearing it as much as much as we enjoyed creating it."
Check out this video!
Check them out on Spotify and add them to your playlists!
Follow the band at these links:
https://www.facebook.com/dyinglightnj
https://instagram.com/dyinglightnj
https://open.spotify.com/artist/37mizXFxbj4jAkzYwPZvQA