Abort - Coronilla - Reviewed By Metal Digest ! Check it out here at this link: https://metal-digest.com/2022/02/13/abort-coronilla-ep/
With new material imminent, we take a look back at Abort.'s debut EP "Coronilla" to gain insight into what to expect. It's probably dense, high speed, and still incomprehensible if you do actually speak Japanese. But we'll get to the finer points first…
The duo hail from Nagoya, Japan, and fuse elements of Post and Black Metal with swirling keyboards, dual vocals, and guitars tuned so low only humpback whales can hum along. Their take on song structure is interesting to say the least; in an homage to Prog sections and motifs come and go in a seemingly haphazard fashion. It's all a bit strange.

Feature song "Shokuzai no Scenario" is a bit tasty; an assault from start to finish with great guitar tone and savage vocals. Dependant on how you get your music fix there's either one, three, or four other tracks to what your appetite for 2022's expected mini album, and they are diverse in reach and style.
So, should we get all excited for the upcoming new music? Possibly; Japanese Metal bands almost traditionally have the ability to surprise us, so we'll revisit the band later this year and see. - Metal Digest
Release Date: August 2018
FFO: Dir En Grey, The Gazette, Lynch.
Location: Nagoya, Japan
They are a duo band from Nagoya, Japan. They have ever been bandmates of Visual Kei in the past. Therefore, they would like to create something more on the Progressive and Post-Metal side of the spectrum which is fresh and special. They released their first EP in 2018, and they are going to release their second EP and mini album this year.
Check out the video:
Check them out on Spotify and add them to your playlists!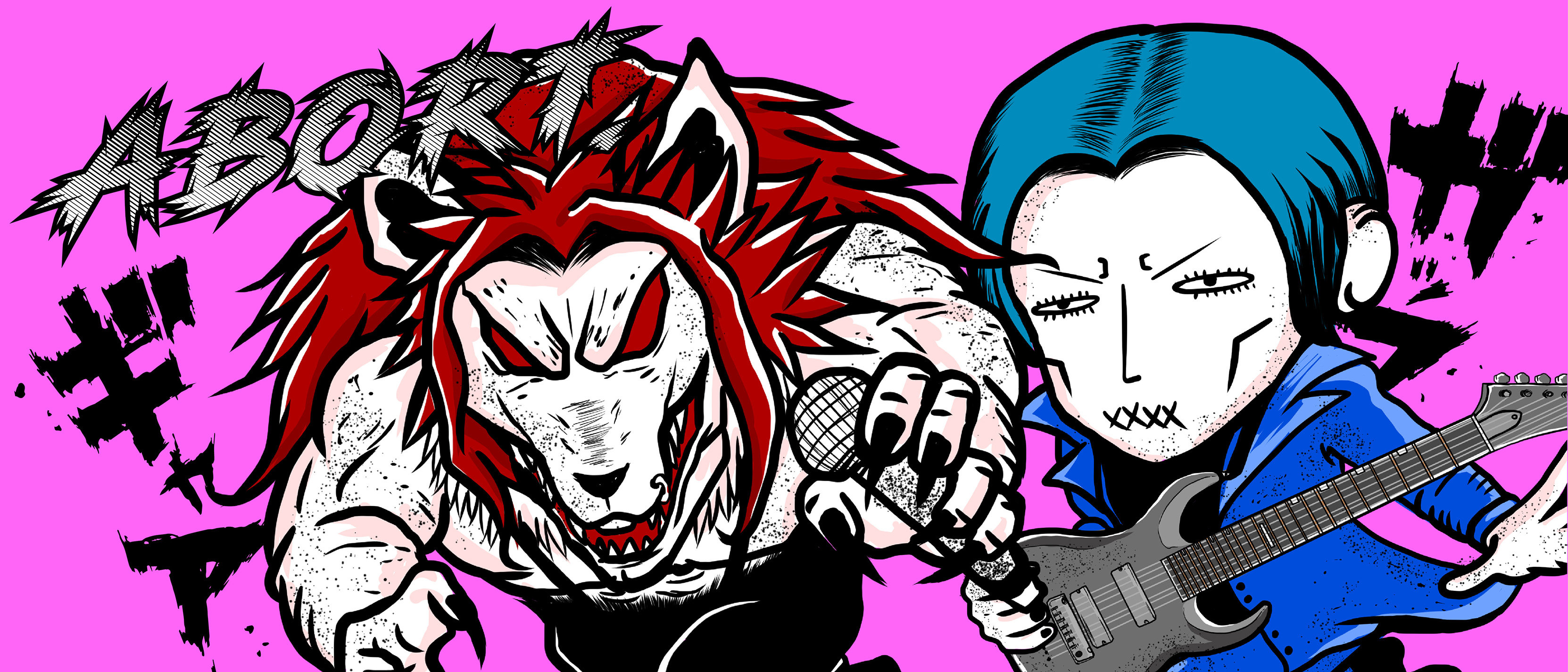 Follow the band at these links:
https://www.youtube.com/channel/UC2iT9_RVV3yCfrrG0IrDWGg
https://www.instagram.com/abort_sound/
https://twitter.com/jinnpop
https://open.spotify.com/artist/5hAFGz1Kk0xakGEyf5Gdaq
https://music.apple.com/mo/artist/abort/1434363216?l=en
abort-web.com