Cultist - Manic Despair - Reviewed By My Revelations ! Check it out here at this link: https://www.myrevelations.de/2022/02/05/cultist-manic-despair/
The Canadian trio CULTIST present their first own studio album seven years of their founding. Starting with the "Demo 2016" was added two years later with the EP "Cosmic Tomb" and most recently ended in 2019 in the split "A Pact from the Grave" with the black metallers of EUTHANIZED. The debut album "Manic Despair" has a total of eight tracks, ranging from topics such as mental illness to science fiction. Anyone who indulges in the forty minutes of old-school death metal will encounter guitar work in the course of the tracks, some of which you know from DEATH or MORBID ANGEL. For the fact that there have already been some line-up changes in the seven years, this in-house production sounds surprisingly clarified but is far from comparable to the glossy releases. The charm of this Canadian underground band lies more in a very straightforward performance, which consistently sounds orgiastic.
With a rough voice, frontwoman Vanessa Grossberndt lets her friction iron voice sound and plucks the bass. In doing so, she moves vocally on consistent death metal paths and refrains from great experiments. Great outliers both up and down are not to be heard. There is cheerfully on it and keeps the beaten level until the end. The only positive exception is "Synesthesia", where, in addition to the obligatory wrecking ball, there are bindings of cosmic origin in the five minutes. This shows that the three musicians have a good feeling for playful subtleties. "Manic Despair basically conveys exactly that, which is why it is always worthwhile to go on a discovery tour in the inexhaustible expanses outside the mainstream. Here an old-school maniac of death bleaching action should risk one or two ears... - My Revelations
Release Date: February 5th 2022
FFO: The Chasm, early Death, Immolation
Location: Calgary, Canada
Formed in the summer of 2015, by Jim Petigo, BS, and MG. Vanessa Grossberndt joined on vocals later. We released a demo in 2016, available digitally upon request. In the winter of 2017, MG and BS left, and we went into hibernation. In the summer of 2017, Brodie Wylie joined on guitar, and we released an EP, Cosmic Tomb in 2018, a split with Euthanized, entitled A Pact From the Grave in 2019, and we kept the momentum going. At the beginning of 2020, Brodie left, but was gracious enough to record the songs he helped to write for our full length, Manic Despair. The guitar parts for the rest were written and recorded by session guitarist Depresor. In September of 2020, we found a new guitarist in Joe Pacentrilli, with whom we've been practicing and performing material from Manic Despair, and the two previous releases, as well as writing new material for our next release.
Check out their previous release now!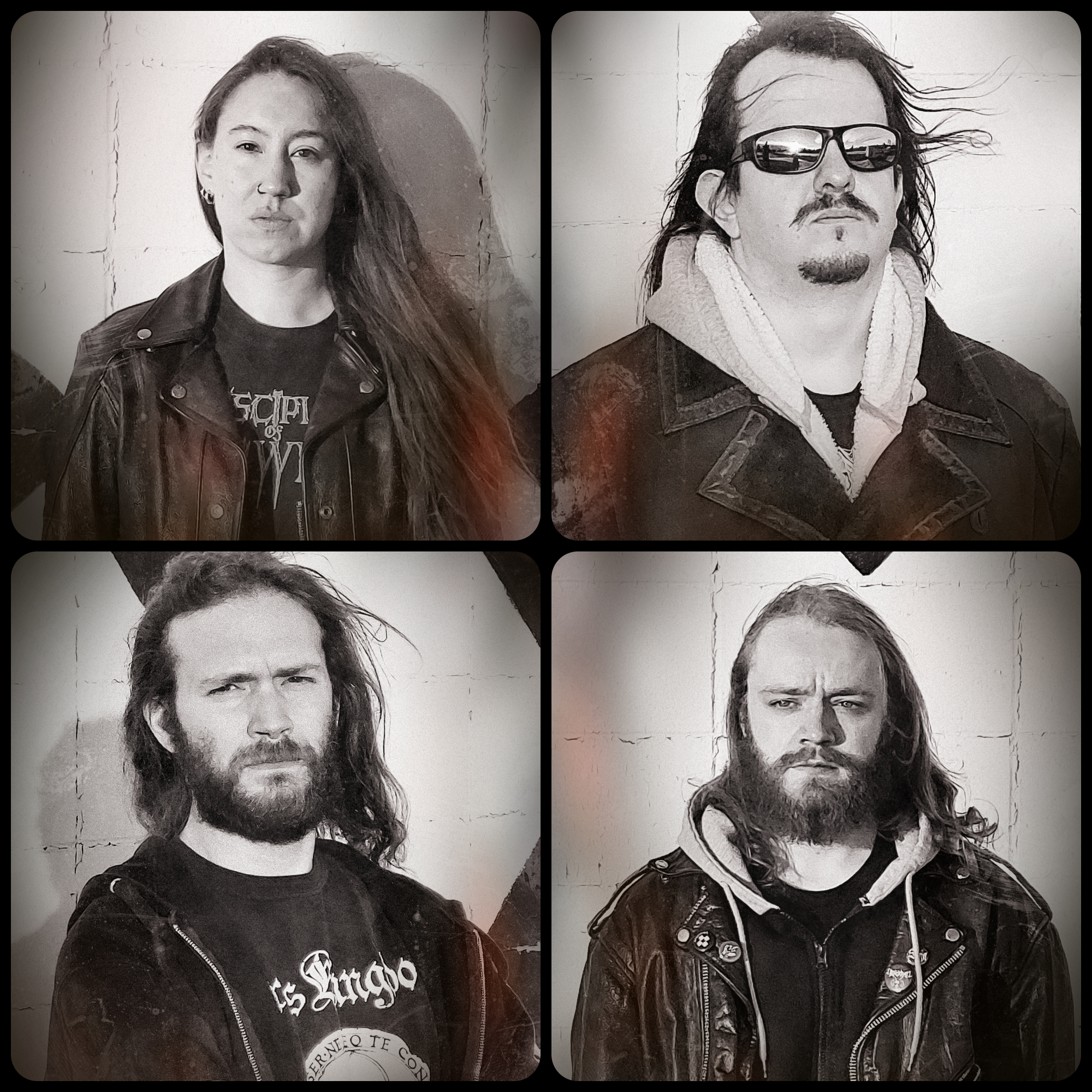 Follow the band at these links:
https://www.facebook.com/cultistcanada
https://cultistcanada.bandcamp.com/