Fierce Atmospheres - The Speed Of Dreams - Reviewed By Metal Digest ! Check it out here at this link: https://metal-digest.com/2022/01/27/fierce-atmospheres-the-speed-of-dreams/
    Some bands are together for a while before they make a strike and put some music to tape with one such band being Fierce Atmospheres. However, since officially landing in 2012, the Chicago band have released a steady stream of releases and now, Fierce Atmospheres are back with 'The Speed of Dreams', their first studio album since 2018.
                The thing about Fierce Atmospheres is that they have a really good sound going on, what the band deliver with 'The Speed…' is an album of progressive power metal which leans quite comfortably on a classic heavy metal sound. This means that you get the rousing chorus' and the soaring vocals of power metal coupled with all the integrity and grounding nature of classic heavy metal to remind the band they are not in a movie, they're in a venue and it's time to raise your fists in the air. Tracks such as 'High and Hellbound', 'Servant' and 'Fear is a One Way' straddle certain sounds, there's a definitely European power/heavy metal sound that will appeal to fans of King Diamond, Blackhearth and Royal Hunt, whilst having all the big American progressive sound seen in the likes of Fates Warning and Queensrÿche, if they happened to be fronted by the indomitable Biff Byford of Saxon.

                Fierce Atmospheres have released a strong album here and many of the tracks leave that lasting impression; yes, there is plenty of homage to their inspirations here, but all delivered without being a carbon copy and therefore 'The Speed…' is very enjoyable indeed. - Metal Digest
Release Date: September 17, 2021
FFO: Martyr, Royal Hunt, Blackhearth
Location: Chicago, Illinois
Fierce Atmospheres, one of Chicago's premiere examples of Progressive Power Metal, are back with their second full-length album, "The Speed of Dreams". Mixed and mastered by Andy La Rocque at Sonic Train Studios in Sweden, The Speed of Dreams is a collection of songs formed around intricate guitars, relentless rhythm structures, and powerful melodies that create a dynamic and dramatic mix, reflective of the band's American Heavy Metal and European Power Metal influences. The teamwork between La Rocque and Fierce Atmospheres in this album signifies an upward evolution in the band's sound, making it more direct and heavy while maintaining their unique progressive touch.
Check out the video!
Check them out on Spotify and add them to your playlists!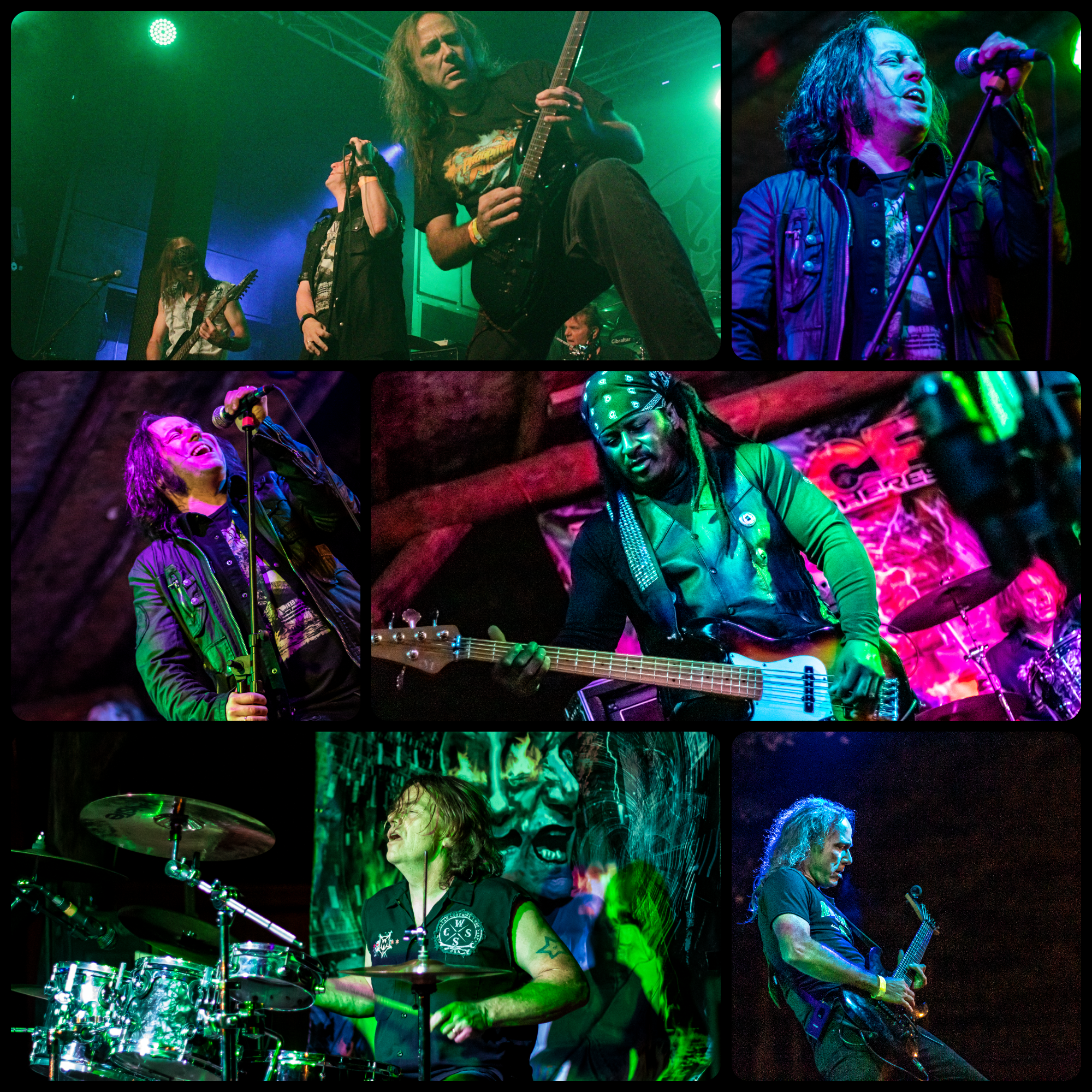 Lineup:
Eric Gosselin: Guitars & Keys
Sean Coogan: Guitars
John Ashe: Drums
Lance King: Bass
Taran de Pablos: Vocals
Support the band and purchase the album on Bandcamp!
Follow the band at these links:
www.fierceatmospheres.bandcamp.com
https://www.facebook.com/fierceatmospheres