Release Date: March 11, 2022
FFO: Carcass, At The Gates, Kreator, old Sepultura
Location: Brazil
Drowned is a Death/Thrash Metal band from Brazil, which has been active for over 20 years and has just released the track ' The Worst Of Us ', the third single that anticipates the arrival of the new album, ' Recipe Of Hate' , scheduled for March 11, 2022.
'Worst Of Us' is a track with dense and aggressive passages, and lyrically, it deals with the current Brazilian society (perhaps worldwide), which allowed the worst of us to emerge. A sad and hopeless moment of humanity for sure. 
Check out this video!
Check them out on Spotify and add them to your playlists!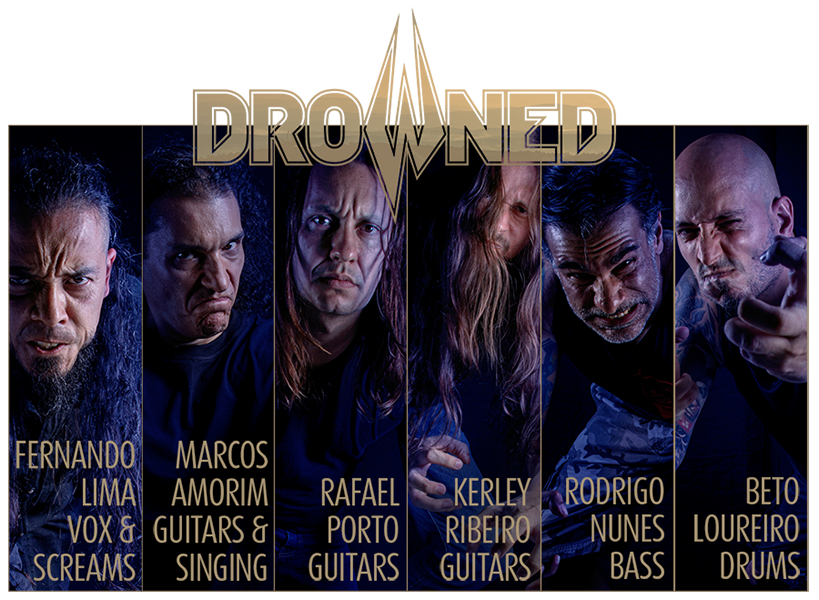 Follow the band at these links:
https://open.spotify.com/album/0Tfnk0SNQ68mrWKVNxMdkk
https://www.youtube.com/channel/UCvLuSkCPCkZkr4mgLPoWCKQ
https://www.instagram.com/drowned_band/
https://www.facebook.com/DrownedMetal
https://cogumelorecords.loja2.com.br/
https://www.greyhazerecords.com/