Fugatta - The Darkest Planet - Featured At QEPD.news ! Check it out here at this link: https://qepd.news/fugatta-the-darkest-planet-power-metal/
Release Date: November 17th, 2021
FFO: Iron Maiden, Royal Hunt, Eternal Champion
Location: Mexico
The band has released its third album called "The Darkest Planet" on November 17th 2021.  Which talks about tight spots all around the world.
This album features very talented guests from Mexico and other countries. Ivan Gianini (Vision Divine) from Italy. Alberto Rionda (Avalanch) Spain. Nelson Quirarte (Insertion Loss) Mexico. Lilith Mendoza Mexico. Christian Vázquez Mexico. Oscar Alcalá (MexicaIrish) Mexico.
Also features a choir formed by awesome musicians from their city.
Check out these videos!
Director: Jesús Hagelsieb. Pianist: Antonio Quiroz.
Altos: Isabel Enríquez, Amelia Díaz y Lizette Sánchez.
Sopranos: Laura Echeagaray, Mayra Rosas, Ivón Abraham, Alejandra Luna y Rocío Torres
Tenors: Ezequiel Zavala, Enrique H, Jesús Hagelsieb y Carlos Villegas.
Basses: Santiago Hermosillo, Sergio Chávez y Adolfo Espinoza

The album was mixed by Domingo Trujillo at Dirty Box Studio and mastered by Matias Kupianien (Stratovarius) at 5 by 5 studio.
Check them out on Spotify and add them to your playlists!

Track list:
1.- Overture XXI
2.- The Dark Land We Belong
3.- Sons of Syria
4.- Beyond the Light
5.- Slaves of Heaven
6.- Gates of Atlantis
7.- Lethal Virus
8.- Metal Invaders
9.- Duality (The Inner War)
10.- The Freedom of my Spirit
11.- The Dark Land We Belong (Spanish Version ft. Alberto Rionda)
12.- The Metal Invaders (ft. Ivan Giannini)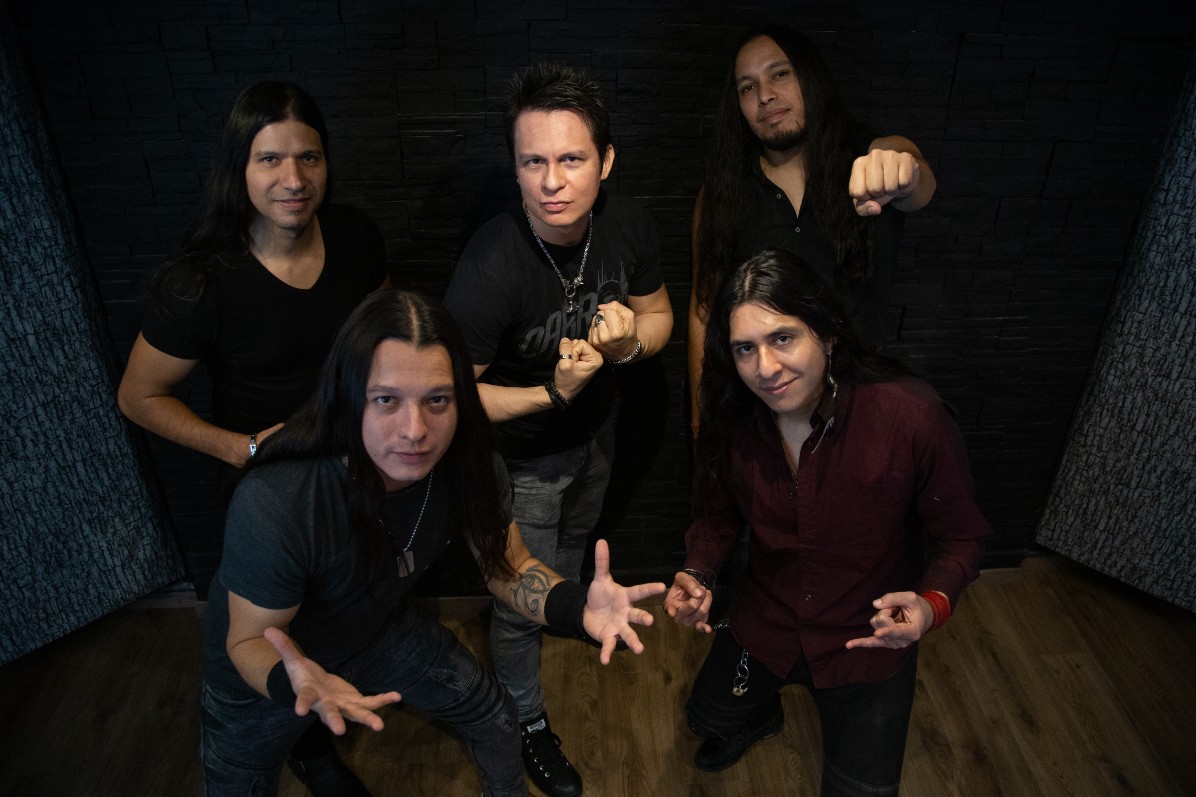 Follow the band at these links:
https://open.spotify.com/artist/2fzZgGz19IqLpG8wqqalVV
https://www.facebook.com/Fugatta/
https://www.youtube.com/channel/UCrPPX8TnCR4pzpbuWj3rW3Q
https://www.instagram.com/fugattaofficial/