Seventh Dimension - Black Sky - Reviewed by Metal Digest ! Check it out here at this link: https://metal-digest.com/2021/12/19/seventh-dimension-black-sky/
Do you ever reach that moment, when listening to some of your favourite Dream Theater tracks? That sense of realisation reached somewhere between the third Rudess keyboard solo and the billionth Portnoy fill, when you take a step back, and think to yourself; 'why is this song still going on?' and switch over to something shorter? Seventh Dimension may be the band for you! The longest track on this newest album, closing piece 'Incubus', is only 9 minutes long, and varies noticeably and with impressive levels of exceeding and subverting expectation on a level only the absolute best progressive songs manage (see 'Supper's Ready' for the absolute masterclass).

The entire album has a strangely familiar feel throughout, tastefully referencing other works and requisitioning established tones and mixing style across all instruments, with keytar/synthesizer clearly taking deep inspiration from Diego Tejeida's unique style, as exhibited in Haken's back catalogue, and digital, distorted guitar sounds a la John Petrucci.
This is exactly why this album is so listenable. It takes the basic elements of well-loved bands, most notably Dream Theater, and uses other familiar sounds to smooth out the sound and create something greater than the sum of its parts, and yet remain comfortingly familiar to the casual listener. Sure, these mad Swedes have done a ridiculous, Ayreon-esque 2+ hour double album with multiple 10+ minute songs, and yet it made almost total sense. There's an almost uncanny ability to avoid Prog-fatigue on display here, and intense musicianship.
With the exception of Dream Theater and perhaps Symphony X, Progressive Metal is fairly niche, so this album is unlikely to win every Metalhead over, although it is undoubtedly one of the finest contemporary examples. - Metal Digest
Release Date: June 18, 2021
FFO: Dream Theater, Symphony X, Opeth, Andromeda
Location: Stockholm, Sweden
Label: Corrupted Records
Description: The fourth album by the Stockholm based prog metal band Seventh Dimension. Seventh Dimension is a 5-piece progressive metal band that was formed in 2009 by founding members Luca Delle Fave (Guitars), Rikard Wallström (Bass) and Marcus Thorén (Drums) in the underground progressive scene of Stockholm, Sweden. The bands main influences are bands such as Dream Theater, Symphony X, Andromeda, Porcupine Tree, Opeth among others. While searching for the remaining band members, Luca spent a lot of time writing music that would end up on their first album, 'Circle of Life'. In 2010, the band became complete after Nico Lauritsen (Vocals) and Erik Bauer (Keyboards) joined the band. In 2011, the band debuted on the live scene in Stockholm as the opening band to prog metal band Forgotten Suns from Portugal. They would later open for them again in Lisbon. In 2012, Seventh Dimension entered the studio to record their debut album. They immediately marked themselves as a story telling band with big visions by debuting with a concept album that got to see the light of day on January 15th, 2013. In promotion for the album, Seventh Dimension kept playing around the Stockholm area as well as on prog festivals. Shortly after the release of 'Circle of Life', new music was being written for the next album. The second album 'Recognition' was released on February 13th, 2015. Prog Metal Zone gave 'Recognition' a top score and included it in their list of "Best progressive rock/metal albums of 2015" while the band also started to gain fans over in Japan.
Check out the video!
The third album 'The Corrupted Lullaby' was released on November 1st, 2018 and was the most ambitious project Seventh Dimension had done so far. It was a concept album that as a whole displayed the bands vision of creating a story from start to finish with a fitting soundtrack to every event. The album got a great reception, landing great reviews and much attention on various websites and magazines, including bringing the band to perform as the main event on a show at Wild Side, Tokyo in September 2019. In March 2020, the band released their first ever cover song, covering Dream Theater's classic 23-minute prog epic 'A Change of Seasons' from 1995. Shortly after this, the band would start recording their fourth album which was announced by the end of the year. The entire album was recorded from separate locations due to the pandemic. Prior to the release of the new album, the band released three singles on YouTube for the songs 'Resurgence', 'Falling' and 'Black Sky: Into the Void'. In June 2021, the fourth album 'Black Sky' was released, introducing a heavier side of the band with a more compact set of punchy prog metal songs, as a contrast to the predecessor 'The Corrupted Lullaby'.
Check them out on Spotify and add them to your playlists!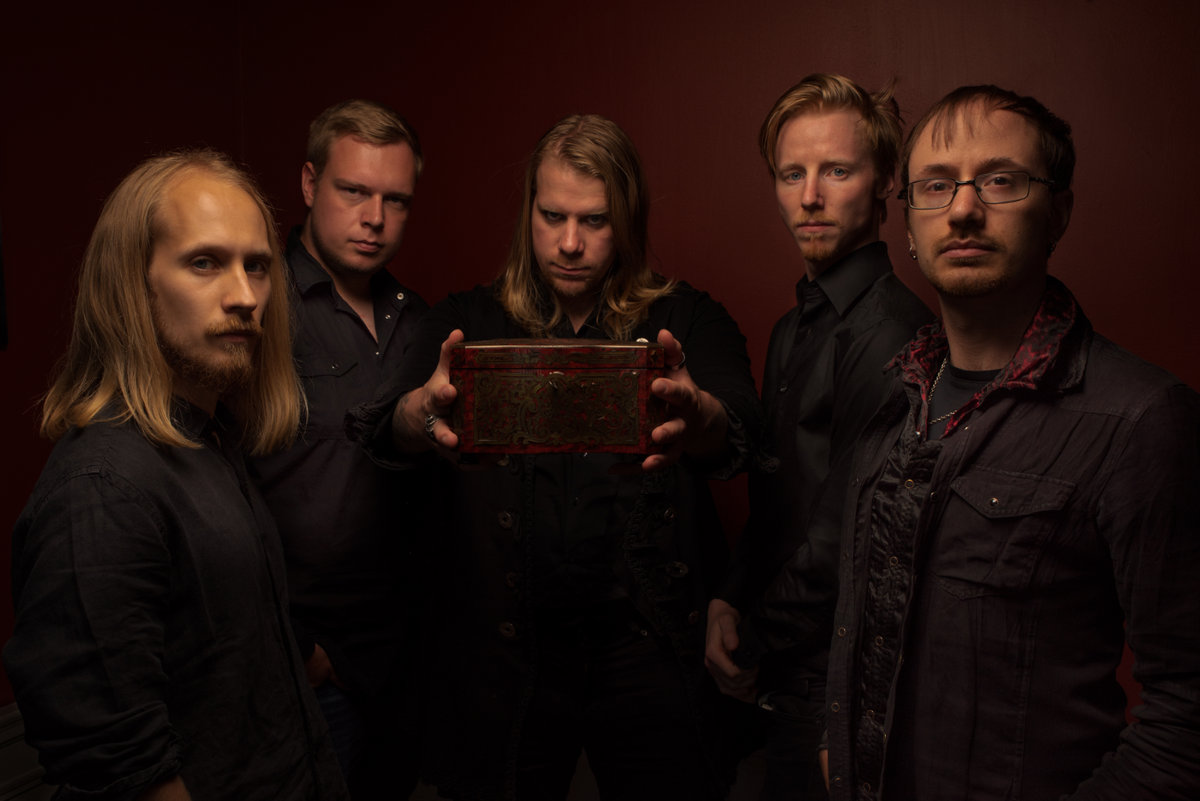 Band line-up:
Nico Lauritsen – Vocals
Luca Delle Fave – Guitars
Rikard Wallström – Bass
Erik Bauer – Keyboards, synth
Marcus Thorén – Drums, percussion
Track listing:
01 – Premonition
02 – Bad Blood
03 – Kill the Fire
04 – Resurgence
05 – Falling
06 – Black Sky: Assembly
07 – Black Sky: Into the Void
08 – As the Voices Fade
09 – Incubus 
Follow the band at these links:
https://www.seventh-dimension.net/
https://www.youtube.com/user/SeventhDimensionBand 
https://www.facebook.com/seventhdimensionband
https://www.instagram.com/seventhdimensionofficial
https://twitter.com/7thOfficial
https://seventhdimension.bandcamp.com/
https://open.spotify.com/artist/6uTc533rrgwo9qEp4nBCAZ?
si=cUrR2i3kQ9KyHTNo6ziPcw&dl_branch=1
https://music.apple.com/us/artist/seventh-dimension/589528246