Fugatta - The Darkest Planet - Reviewed By Metal Digest ! Check it out here at this link: https://metal-digest.com/2021/12/04/fugatta-the-darkest-planet/
Latin America is not only the place which ravenously consumes heavy metal in all its various guises, these days, it is also a huge hub of creativity and provides so many metal bands that it is difficult to keep up. One such country is Mexico which delivers quality heavy metal over and over again and this year has Fugatta returning with their third studio album 'The Darkest Planet'.
                Fugatta are a band which have spent their youth devouring every form of classic metal and this is evident as they step from their turntables to their instruments. 'The Darkest Planet' is the sound of a band wearing these very influences on their sleeves as they combine it with their own brand of symphonic power metal. Now, this isn't the European style of symphonic metal delivered through banks of keyboards and corsets coupled with a moody music video featuring a snowy forest, this is symphonic power metal delivered through a different sort of epic; this is conflict, this is battles and it is 2020/21 in music. Tracks such as 'Lethal Virus', 'The Dark Land We Belong' and the excellent 'Sons of Syria' show a band bleeding with the earth, weeping at what we've become with all the hallmarks of Iron Maiden, Royal Hunt and Eternal Champion battling it out with Stratovarius and Sonata Arctica.

                There is a lot to take in here with 'The Darkest Planet', it isn't an album which can be taken in with one listen; it is a grower and it requires multiple listens to see every nuance which Fugatta deliver, but it is worth every minute spent because 'The Darkest Planet' is a very good release'. - Metal Digest
Release Date: November 17th, 2021
FFO: Iron Maiden, Royal Hunt, Eternal Champion
Location: Mexico
The band has released its third album called "The Darkest Planet" on November 17th 2021.  Which talks about tight spots all around the world.
This album features very talented guests from Mexico and other countries. Ivan Gianini (Vision Divine) from Italy. Alberto Rionda (Avalanch) Spain. Nelson Quirarte (Insertion Loss) Mexico. Lilith Mendoza Mexico. Christian Vázquez Mexico. Oscar Alcalá (MexicaIrish) Mexico.
Also features a choir formed by awesome musicians from their city.
Check out these videos!
Director: Jesús Hagelsieb. Pianist: Antonio Quiroz.
Altos: Isabel Enríquez, Amelia Díaz y Lizette Sánchez.
Sopranos: Laura Echeagaray, Mayra Rosas, Ivón Abraham, Alejandra Luna y Rocío Torres
Tenors: Ezequiel Zavala, Enrique H, Jesús Hagelsieb y Carlos Villegas.
Basses: Santiago Hermosillo, Sergio Chávez y Adolfo Espinoza

The album was mixed by Domingo Trujillo at Dirty Box Studio and mastered by Matias Kupianien (Stratovarius) at 5 by 5 studio.
Check them out on Spotify and add them to your playlists!

Track list:
1.- Overture XXI
2.- The Dark Land We Belong
3.- Sons of Syria
4.- Beyond the Light
5.- Slaves of Heaven
6.- Gates of Atlantis
7.- Lethal Virus
8.- Metal Invaders
9.- Duality (The Inner War)
10.- The Freedom of my Spirit
11.- The Dark Land We Belong (Spanish Version ft. Alberto Rionda)
12.- The Metal Invaders (ft. Ivan Giannini)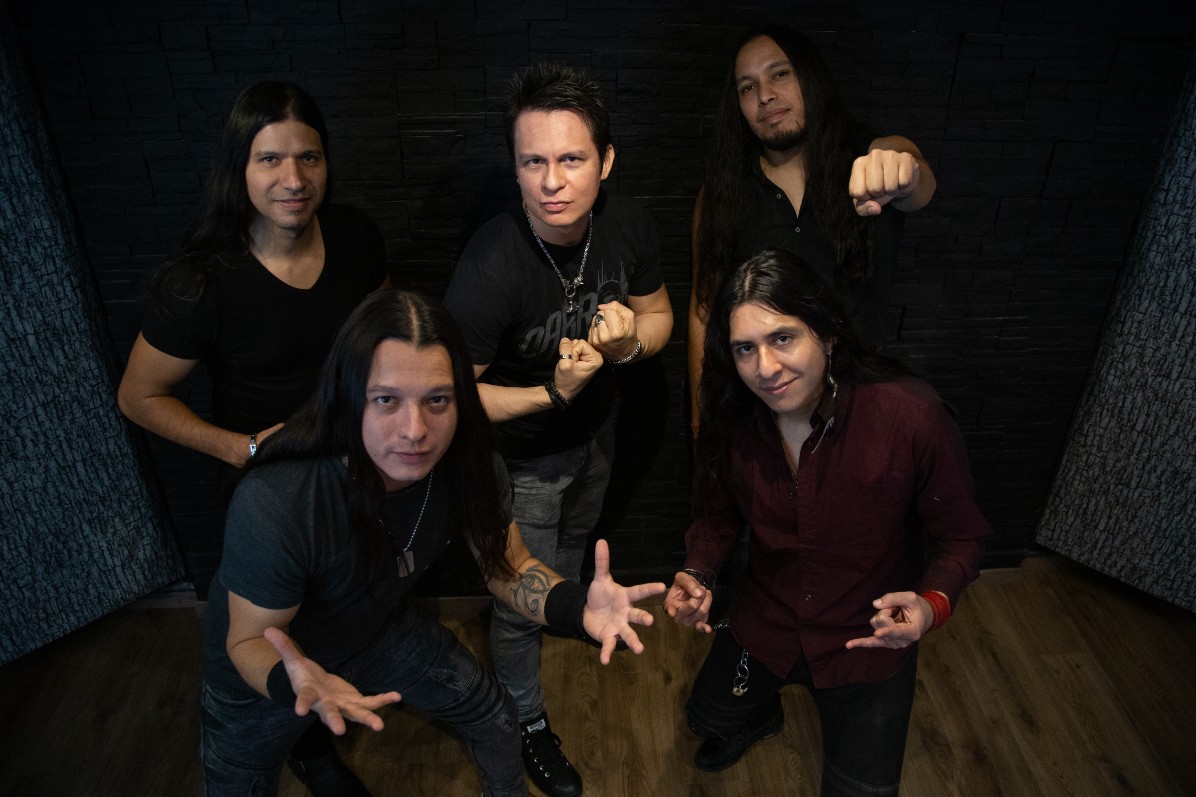 Follow the band at these links:
https://open.spotify.com/artist/2fzZgGz19IqLpG8wqqalVV
https://www.facebook.com/Fugatta/
https://www.youtube.com/channel/UCrPPX8TnCR4pzpbuWj3rW3Q
https://www.instagram.com/fugattaofficial/