Boneyard - Oathbreaker - Reviewed By My Revalations ! Check it out here at this link: https://www.myrevelations.de/2021/12/12/boneyard-oathbreaker/
"Female-Fronted-Metal" is a category that basically says little about the music, because bands with women at the microphone can be found in all subgenres of metal – and that's a good thing. In the case of BONEYARD, the name is all the more apt, because "Pamtera" is not only the singer, but also the main songwriter of the band, quasi face, head and brain.
After marching soldiers introduce the album, the opener "Fates Warning" shows the direction of the march. Melodic hard rock and heavy metal, which lives from guitar solos, dual-lead attacks, crisp drums and here and there also elaborate instrumental parts. But in the end, a band of this genre stands and falls with the human at the microphone, and "Pamtera" cuts a good figure. She sings cleanly, powerfully, but still the feeling creeps up when she hears that she is moving too much in her comfort zone. Her soulful mezzo-soprano flatters the ears, that's beyond doubt. But it always sounds really strong when it leaves safe climes and swings vocally more upwards – as at the end of the penultimate song "Hope", which is also the strongest and longest song of the album. None of the riffs on the album sound stolen, but often somehow known. The role models of the musicians can be clearly heard in every song, and the songs themselves usually rank between uptempo and half-ballad. "Oathbreaker" feels a bit like a journey back in time to the 80s, when heavy metal was looking for musical world domination and countless bands around the globe formed to seek their fortune. All songs have great potential to ignite live, but the big hooklines are still missing.
BONEYARD started as a cover band, and you can hear that on their first album. There is nothing to complain about the production and the musical craft, but there is a lack of artistic independence, and not all riffs ignite immediately or permanently in which they are played. All in all, "Oathbreaker" is still a well-made heavy metal album with sympathetic female vocals; Fans of AOR, Hard Rock and Heavy Metal with female vocals should listen in.
Boneyard is a female-fronted hard rock/ metal band from Edmonton, Alberta, Canada. Their debut album Oathbreaker was just released on Oct.24/20. The first single, Fates Warning, was released on Oct.17/20. - My Revalations
All About Boneyard:
Launched in 2015, Canadian hard rock/ heavy metal band Boneyard is the lifeblood and passion of vocalist, guitarist and songwriter Pamtera. The members bring a wealth of experience from previous bands that include: Tyrant, Septimus and Powerslave. The band started out as a cover project, but has been writing original music for the past three years. In May of 2019, the group entered producer/ engineer Cam Macleod's [White Wolf] Wolfs Den studio in Edmonton and began recording their debut album. After an extended COVID-19 pause, the band returned to complete the project in August of 2020. Eleven tracks were then sent to be mastered by Maor Appelbaum (Halford, Armored Saint, Anvil etc.) in Los Angeles, USA. What emerged is the Oathbreaker album, released on October 24, 2020. The first single, Fates Warning, dropped on October 17, 2020. With their tireless work ethic and creative ambition, this album builds on the promise of the past as it positions the band for a focused, fresh, and fiery future at the forefront of modern hard rock and heavy metal.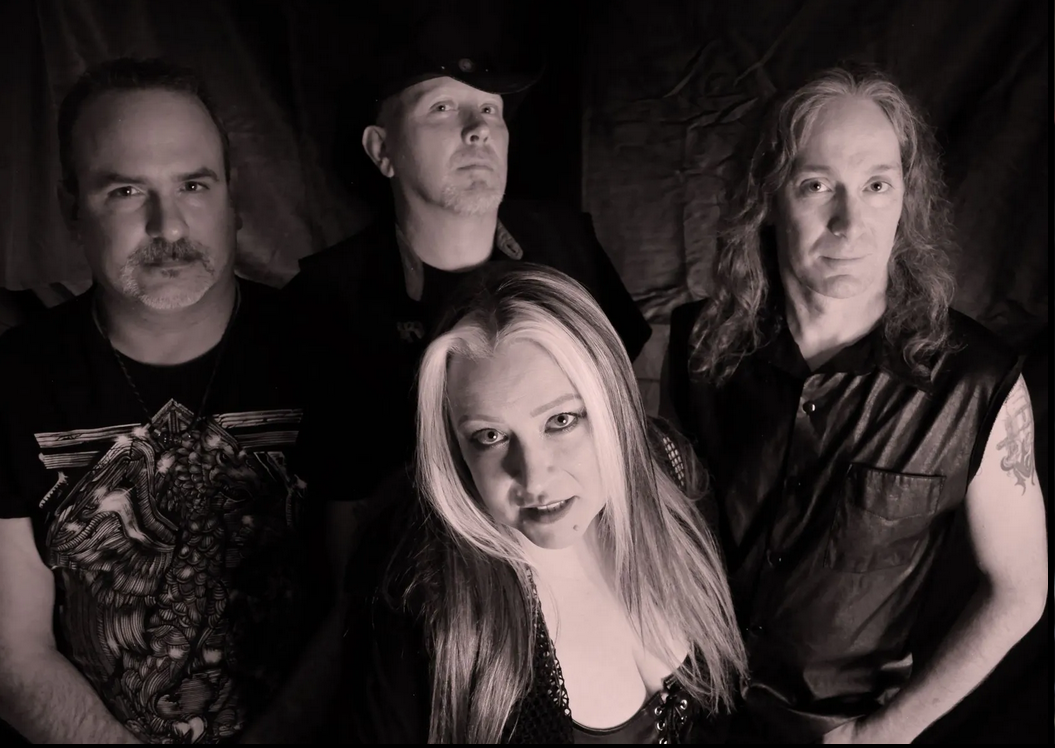 Album Line-up
Pamtera- lead vocals, rhythm and lead guitar
Dennis Cooke- bass and rhythm guitar
Jeff Cunningham- drums and percussion
Grant Tarapacki- lead guitar
Follow the band at these links:
https://open.spotify.com/album/6puVKTjPiFVk4V8OLDDkKi
https://music.apple.com/us/album/oathbreaker/1532797501?uo=4&app=apple&at=1000lM6c
https://music.apple.com/us/album/oathbreaker/1532797501?uo=4&app=itunes&at=1000lM6c
https://www.amazon.com/dp/B08JP7QFMG?tag=fndcmpgns-20&linkCode=osi&th=1&psc=1
https://www.deezer.com/us/album/175128872
https://www.facebook.com/boneyardyeg
https://www.instagram.com/boneyardyeg/
https://twitter.com/boneyardyeg
//www.pandora.com/artist/boneyard/ARZf45VjdgPcfqX?part=ug-desktop&corr=485830746
https://www.pandora.com/artist/boneyard/oathbreaker-explicit/ALj3x3K2Jq4gxmX?part=ug-desktop&corr=485830746
https://www.pandora.com/artist/boneyard/oathbreaker-explicit/ALj3x3K2Jq4gxmX?part=ug-desktop&corr=485830746
https://www.pandora.com/artist/boneyard/oathbreaker-explicit/ALj3x3K2Jq4gxmX?part=ug-desktop&corr=485830746