MTVIEW Magazine joins us on the show to talk about the magazine, metal scene in Portugal, Master DY and much more! We played new releases from SERPENT COBRA (Arg), 1945, Vulcano, Tower, Schizophrenia, Sorcerer, Dinnamarque, Master DY, DUKES/LORENZO, Tony Iommi, Eric Wagner, Snipers Of Babel, Dread Sovereign, Witchfucker, ACHERON, Thorn (Arizona), Scarecrow, Nekromant, Necromaniac (UK), Warrior Within, Inzomnia, DRUID LORD, Dethonator, and ABYSMAL DAWN. We also played a classic by request from Black Sabbath!
Track List:
1 - Walpurgis Night/Beware/Bloody Countess - SERPENT COBRA (Arg)
2 - The Zach Moonshine Intro
3 - From Hell - 1945
4 - Trigger Of Violence - Vulcano
5 - Prince Of Darkness - Tower
6 - Sea of Sorrow - Schizophrenia
7 - Waiting for Darkness/Crusader - Sorcerer
8 - MTVIEW Magazine - Interview Featuring Master DY - Blassed In The Name Of Satan/Square Hammer (cover)/Poison (cover)
9 - Out of Control/One Spirit of a Thousand Faces - Dinnamarque
10 - Snowblind (Black Sabbath Cover) - DUKES/LORENZO
11 - Scent Of Dark - Tony Iommi
12 - Maybe Tomorrow - Eric Wagner
13 - Element - Snipers Of Babel
14 - The Great Beast We Serve/Nature Is the Devil's Church - Dread Sovereign
15 - Sweet Leaf - Black Sabbath
16 - Passive Agressive - Witchfucker
17 - Prayer of Hell - ACHERON
18 - Judgement's Throne - Thorn (Arizona)
19 - Ghost - Scarecrow
20 - King Serpent - Nekromant
21 - Cosmic Onslaught - Necromaniac (UK)
22 - OPUS - Warrior Within
23 - manana - Inzomnia
24 - Thirteen Days of Death - DRUID LORD
25 - Beautiful In Death - Dethonator
26 - A Nightmare Slain - ABYSMAL DAWN
Listen to the full episode below!
Check out the interview segment on Spotify!
Check out the interview segment on iTunes!
Check out the interview segment on YouTube!
The DyMM group is a company Funded by Dy MooB and based in London-UK, where the partnership with its new general audio producer Flávio Kebras was added and continues to serve the whole world with sympathy and quality, commitment to publicity and quality artistic guidance focused on the largest possible range that artists of this brand can achieve with their works.
Find more info at these links:
https://dymm-records.bandcamp.com/merch/mtview-magazine-issue04-pre-sale
https://music-mtview.blogspot.com/
https://www.dymm-productions.com/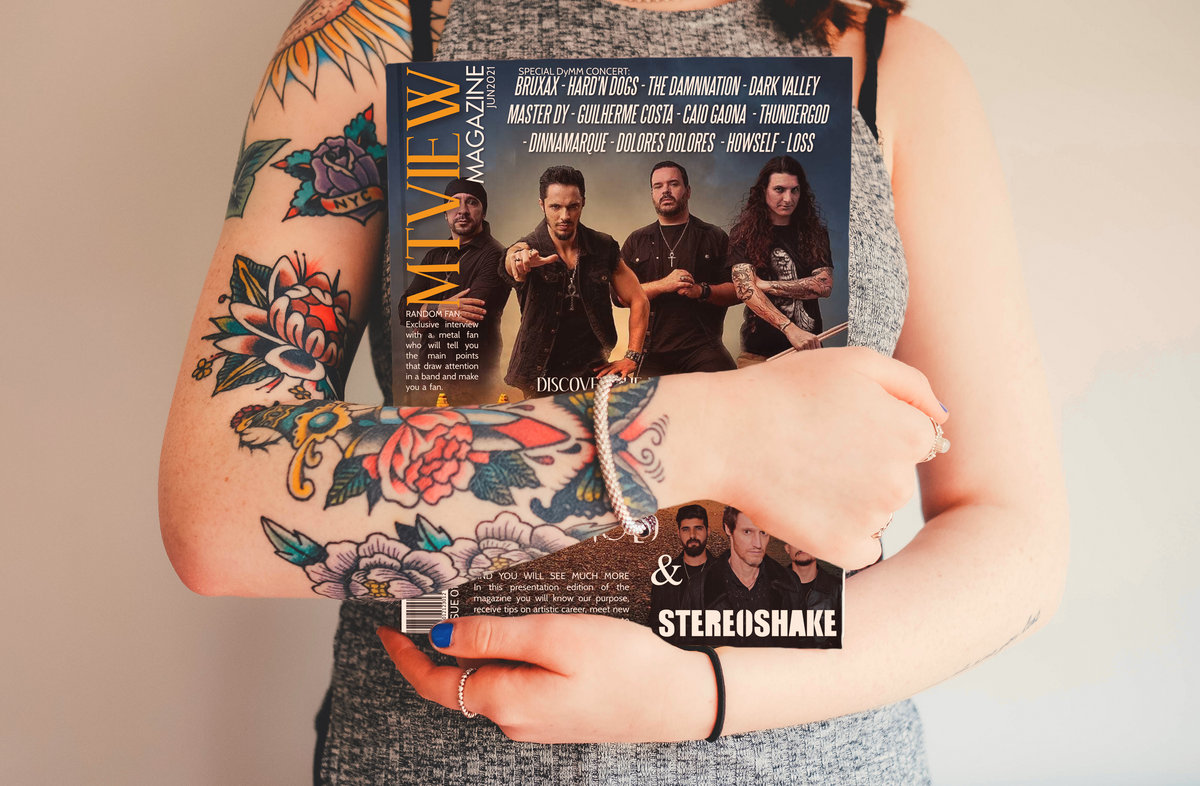 https://master-dy.bandcamp.com/
Master Dy is a Portuguese Power Metal band that was formed in Porto in Portugal, members of the two sister countries come together to bring you an internal message of psychological pain and chaos but without losing your good humor and faith in Satan. Follow us and learn more about this journey, for us it is a pleasure to have your disgrace with us! Ethan!