Rascal Whack – Maliveni - Reviewed At Zware Metalen ! Check it out here at this link: https://zwaremetalen.com/albumrecensies/rascal-whack-maliveni
Greece and Sweden are two countries that have a fun rock scene. Or at least a rock scene that appeals to me enormously. So when we get an album from a Greek band that plays heavy rock, I'm gone of course. Rascal Whack is called the object of my affection and the band members are from Athens, the pearl of Attica. The record in question is called Maliveni – cedar forest in Greek – and is the second album that the band released, although hardly a trace of the first can be found.
What is immediately noticeable is that this band can be marketed as well as a stoner band. Not Enough, for example, has a very rousing rhythm, with that characteristic slow groove that perfected many a stoner band. The headbang level is quite high with this number. Also with Slipping Away, the stoner stamp is obvious. A rhythmic beginning effortlessly switches to slow, immersive guitar riffs. Almost as tasty as Greek ouzo, but with less anise.

The listening tip of the album is in opinion The Fly. This one has a slow build-up, but you feel that it is coming. Very satisfying to hear that this song keeps going for six minutes. Long enough to bring some variety to it. In the end, it never really explodes, but that's not even a bad thing. Successor Pennies From Heaven compensates for this immediately. Finally, Rascal Whack then does with Space Cowboys. A solid song without more and a solid ending to this Odyssey. This album by Rascal Whack is entertaining and enjoyable, without containing any real outliers. The album lacks a flagship, a Thermopylae where something memorable is captured so that the record continues to be talked about. In the end, that wasn't the end of it. The music does have a nice groove and the singer sounds like two drops of water like Villagers or Ioannina Cityfrontman Alex. Coincidence or not, but this is also such a wonderful Greek stoner band. For me, this was a pleasant introduction to yet another Greek rock band. There must be something in that ouzo sitting there.. would it still be that anise? - Zware Metalen
Rascal Whack, is a five-member Heavy Rock band from Athens that was created in 2013. Their new album is called Maliveni and through it they redefine themselves and tell us a new story.
Maliveni was released on June 24th and includes 8 compositions. Although they remain faithful to the heavy rock genre that they serve & prefer, the grunge, stoner & heavy metal references are very intense in every song. That creates a very familiar and comfortable – almost old fashioned - atmosphere for the listener, however they carry a unique aesthetic and sensitivity.
The word Maliveni, means «cedar-forest» and is an area that literally exists in the suburbs of the city of Athens. The album describes the arrogant expansion of the city, its suffocating character and the effect that has on people, constantly asks for more and gives less and less. Maliveni is the antithesis of this chaos. The return to the roots, the aim to pay attention to our inner self as human beings, the need to live authentically, away from supposed patterns and idols.
This is Maliveni. The escape, the sacred place of redefining and distancing oneself from ignorance and deception.
Produced by Rascal Whack and Theodore Zefkilis, Mixed by Theodore Zefkilis, Mastered by Apostolos Siopis (Siopis Masters), Recorded at SCA studios, by Theodore Zefkilis. Music & compositions by Rascal Whack.
Rascal Whack are:
Spiros Ladas – lead guitar, Gregory  Tourvas – rhythm guitar & vocals, Stathis Skaloumpakas – vocals, Chris Ladas – bass & Akis  Delaportas – Drums.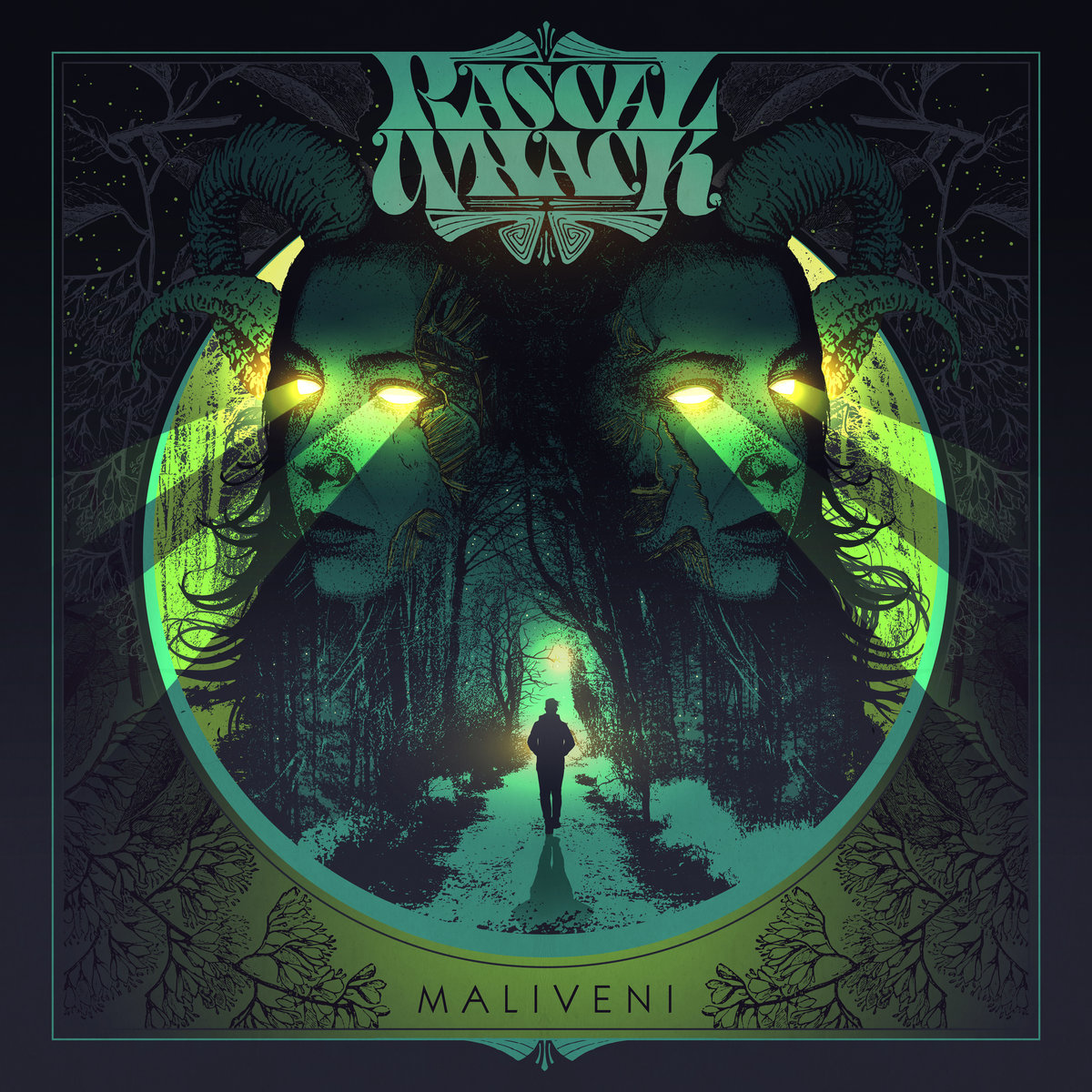 Maliveni Tracks
Carved Ignorance
Raging Groove
Hallucination
Not Enough
Slipping Away
The Fly
Pennies from Heaven
Space Cowboys
Check out these videos!
You can stream Maliveni through Spotify. Physical copies are available through Bandcamp.
Follow the band at these links:
https://open.spotify.com/album/7pSBIdvDg9KlWG8J7Ztcup
https://rascalwhack.bandcamp.com/
https://www.instagram.com/rascalwhackband/
https://www.facebook.com/rascalwhackband/
https://www.youtube.com/channel/UCg0e5_82qR_Y68fRtkF1qTw