Enforce - Deep Blue - Reviewed At Metal Digest ! Check it out here at this link: https://metal-digest.com/2021/09/21/enforce-deep-blue/
Sometimes, it is good to jump off the hamster wheel of rotation, take a step back and just consolidate what you do have. This appears to have been the case with Enforce as the Australian thrashers took a break from studio albums for decade. This drought is now broken as Enforce return with their fifth album 'Deep Blue'.
                The first thing of note with 'Deep Blue' is that is has certainly been worth the wait. Enforce have delivered a solid album of thrash metal that ferociously bites at the listeners lugholes. This is delivered through a production that isn't exactly the greatest, but it does play into Enforce's hands. This rawness suits the heaviness here, any top-notch production would strangle the burgeoning sound as tracks such as 'Thrash Attack', 'Metal United' and 'Born of Bloodshed' drag from the gutter the sound of not only early Slayer as well as Venom, but also 'Beneath the Remains' era Sepultura as vocalist Guy Bell delivers his best young Max Cavalera. This may be a completely new line-up behind Bell, but it doesn't feel like it; naturally, there are a few odd bits here and there which don't exactly fit or quite work out right, but overall, 'Deep Blue' comes out pretty damned decent.

'Deep Blue' is the sound of a band who are getting comfortable playing together and the chemistry is really starting to show. If this line-up can hold together, a whole new chapter of Enforce could be written. - Metal Digest
Release Date July 1, 2021
FFO: Sepultura, Testament, Kreator
A decade in the making has "Deep Blue", Enforces 5'th - 9 track Full release with over 40min of metal music That cater to a wider metal audience. "Deep Blue" is available on all media platforms and online in physical format (cd) thru Heavy metal merchant.
Quotes from the Band about three singles on Deep Blue:
Metal United – A song that celebrates a genre we all have grown to love and appreciate and unite together.
Where Did she go – A tribute too the females of humanity who mix it up with the best in the pit.
Deep Blue – A respect for one of mother nature's forms of strength which is the ocean and the battle of humanity to wield its power.
Check out these videos:
Enforce are a 4-piece metal outfit from Perth in Western Australia that play a wide song selection
That caters to a wider metal, and even non-metal, audience.
EnforcE "Deep Blue" 2021 are:
Shaun Neill – Bass
Paul Easson – Lead Guitar/ Vocals
Daymz Pettit – Percussion
Guy Bell – vocals/ Rhythm guitar
Since forming, Enforce has supported on tour, Destroyer666 (2004), 
The Berzerker (2004), pungent stench (2005), Behemoth (2006), 
Obituary (2007), Kreator (2009) in Western Australia, 
As well as their first national tour supporting Cryptopsy in 2006 international slot on Rock in solo festival in Indonesia 2011, not to forget local and National bands in Australia.
Founded in 1997 Enforce has 5 releases since its inception; 
The demo "Premonition" in (1998), and LP's Campfire Night (2000), 
Message of Death (2004), Biblakill (2011), Deep Blue (2021).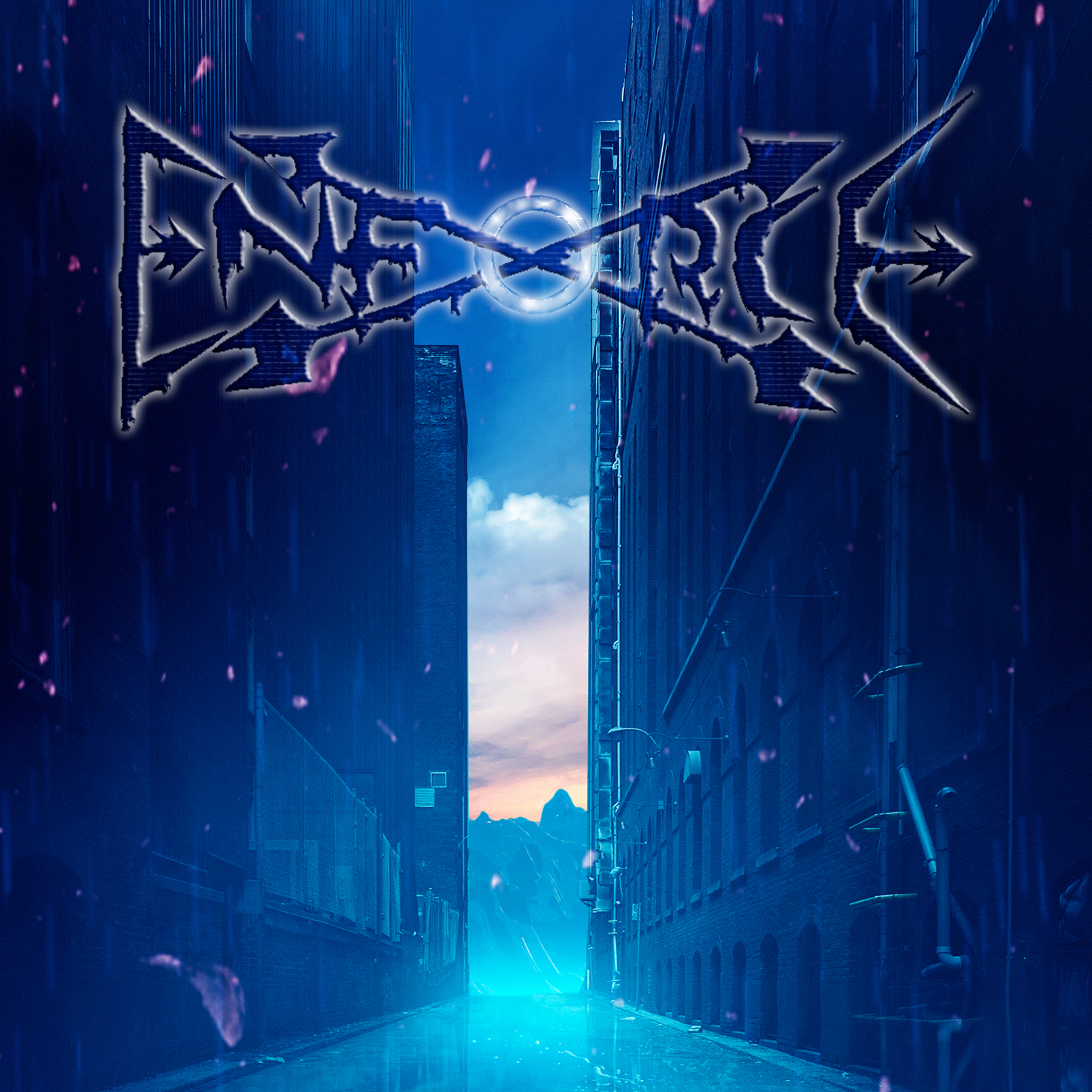 Follow Enforce on social media channels:
https://www.facebook.com/enforceofficial
https://www.instagram.com/enforceofficial/
https://enforceofficial.bandcamp.com/album/deep-blue
https://www.heavymetalmerchant.com/?rf=kw&kw=Enforce+cd
https://open.spotify.com/artist/4cXbfodcQprAG0f8TzcFyk
https://open.spotify.com/artist/7LEQYnnMXBnsQpqAqJKmz2