HAK-ED DAMM - Destructio Purificalis - Featured At Kraykulla Webzine ! Check it out here at this link: https://kraykulla.wordpress.com/2021/09/26/the-coming-new-album-from-canadians-hak-ed-damm-entitled-destructio-purificalis/
Release Date: Oct 15, 2021
FFO: MARDUK, DARK FUNERAL, 1349
Black Market Metal Label is proud to announce the coming new album from Canadians HAK-ED DAMM entitled Destructio Purificalis! Scheduled for release Oct 15 2021, hitting you like a 666-megaton nuclear bomb. Eight violent and cruel tracks of non stop trampling aggression. Blasting away listeners with intense speed and brutality and comes at one like artillery fire from beginning to end.
The album was mixed by none other than Mick Kenney (Anaal Nathrakh)
Quote from band: "The battalion is proud to reveal the imminent arrival of our new nuclear carnage! Destructio Purificalis, a dystopian work  in 8 chapters on the nuclear apocalypse composed before the pestilence and recorded during its darkest hours, will be at your doors on October 15th on Black Market Metal Label!"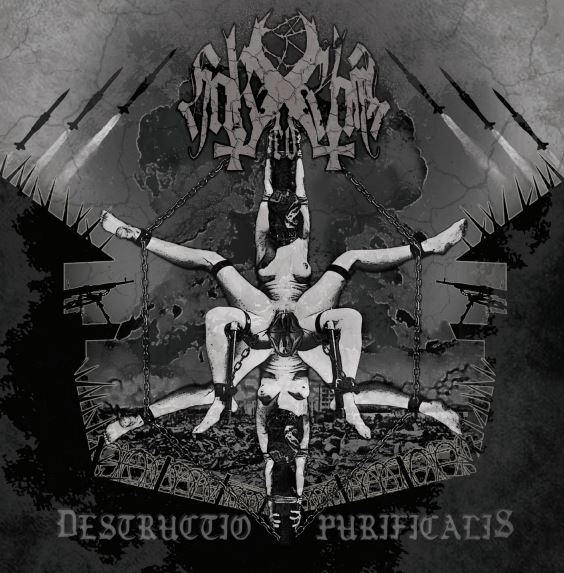 1. Triomphe De La Mort
2. Chaos Planetaire
3. Desert de Sang
4. Perverses Propheties
5. Le Clan des Cannibales
6. In Nomine Sanctae Mortis
7. Errance
8. L'Ultime Ogive
Follow the band at these links:
https://blackmarketmetallabel.bigcartel.com/product/hak-ed-damm-destructio-purificalis
https://blackmarketmetal.bandcamp.com/track/hak-ed-damm-triomphe-de-la-mort
https://www.blackmarketmetal.net
https://www.facebook.com/blackmarketmetal/