Release Date: September 17, 2021
FFO: Merauder, All Out War, Hatebreed
THESE STREETS goes straight for the jugular with "Roll Tha Dice".  
These Streets is an unrelenting metallic hardcore assault from Northern California. Starting out in 2013, this quintet, with members from the Central Valley and the Bay Area, has never followed the trend and is known for pushing the envelope with their hard-hitting musical style and diverse lyrical messaging.   
2020 saw the release of Expect The Worst, which was a darker, more metallic take on their sound.  For their 6th studio release, "Roll Tha Dice", These Streets takes their sound to another level that is sure to punch you in your mouth and rip you apart. 
"Take The Risk" is the first single off of "Roll Tha Dice" Check it out below!
Vocalist, Cam Ross describes "Take The Risk" as a call out to those that walk that fine line between friend or foe - "Yo this song is about fools who think shit is sweet and don't think I don't hear the shit they talk, so when they see me in person and try to hit me with that fake love, well … you know how that goes."
Check them out on Spotify and add them to your playlists!
"Roll Tha Dice" will be released on September 17, 2021 on CD through Upstate Records and digitally through Blood Blast Distribution.  The CD will contain four unreleased, never been heard tracks.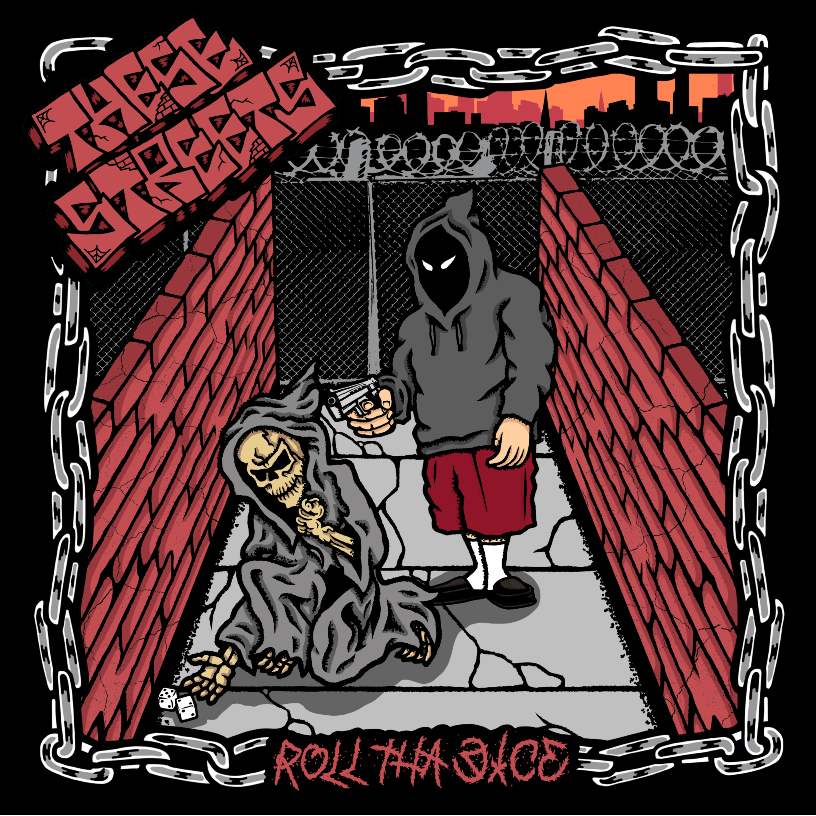 Discography:
Expect The Worst - August, 2020 (Upstate Records)
Unfinished Business - August, 2017 (BDHW Records)
Out of Time, December 2016 (Fastbreak Records)
Clockwise, October 2014
Life From The Gutter, October 2013
These Streets:
Cameron Grabowski
Justin Thompson
Fred Sexton
Ben Eissmann
Joshua Day
Follow the band at these links:
https://www.upstaterecordsny.com/these-streets
https://www.facebook.com/Thesestreetshc
https://www.instagram.com/thesestreetshc/
https://open.spotify.com/artist/4jCskb7XjucQB5tG8x2mQq