Almost Dead - Brutal Onslaught - Reviewed By Jenny Tate ! Check it out here at this link: https://jennytate.wordpress.com/2021/06/21/almost-dead-brutal-onslaught/
'Brutal Onslaught' is the aptly titled newly released 12 track album, from California's equally brutal thrash metal band, Almost Dead.
Founded in 2004, 'BO' is their 5th album, since then. It follows their self titled 2007 album, 2008's 'Internal Chaos', 2012's 'Mindfucked' and 2018's 'Lay Me Down To Waste'. Influenced by thrash giants, such as Pantera, Sepultura, Testament and Machine Head, combined with New England metal core and New York tech death metal, A.D.'s sound is a groove suffused thrash monster, incorporating those classic influences. They've previously toured and played alongside the likes of M.O.D., Blaze Bayley, The Dickies, etc. 'BO' is out, on Art Gates Records.
Cage Fighter – Opening with a fitting cage fighting announcement and then straight into the full on thrash brutality that is A.D. Very noticeably Pantera-esque sounds, with equal intensity. Furiously frenetic drum rolls add the backbone to the frantic riffs and livid vocals. Just a merciless, aggressive thrash fest. A proper shred fest, featuring throat-shredding vocals, ending on a commentary of the cage fight – well, more of an exclamation on it!
Leave The Weak – Huge, powerful drum and riff intro. A steadier, more controlled pace, bringing the cymbals forward and spacing out the drum hits. Then moving right back into aggro vocals and fast, thrashy rhythms. Lyrically evocative, yielding to a drum solo and air raid siren, 1/4 in and back into thrash filled melody. Climbing up to the higher riff scales, throwing out some monster death vocals and slowing the beat down, at the end. A strong message, enhanced by definitive drum hits, ending.
Last Rite – Exuberant drum rolls intro. Then, the thrash groove takes over. Raging, vivid vocals scream it out. It's a pure rage fest, with drumming artillery firing out the rhythm and riffs shredding, for all they're worth. Rhythm speeding up again, adding the melody and tearing it up, the whole time. Angry backing vocals complement the leads. You can't fake that level of aggression. Smooth riff fade-out.
Downfall – A calmer, but atmospheric climb down, now. A little bit sci-fi, but with enough mystery and lyrical power to keep interest levels up. A sudden explosion of all out thrash aggression hits. Gory, blood-drenched vocals shout it out, as the riffs get slightly tech/industrial, with just a hint of vibrato. The drums fade into the background and it gradually fades out, on a touch of reverb.
Amaurosis – Banging drum intro, taking it right into a classic thrash essence. Intensifying those screams and backing vocals, blending into a fast-paced track. A great action movie chase scene essence to this, those paradiddles, around the mid-section really fire it up. Some great stop-start stuff going on in there and some fabulous drum roll rattles just build it up, to concrete slabs of metal. Ending on a single, strong cymbal hit.
Lost My Way – Shimmering wah sounds intro, onto a melodic beat. The groove's well ingrained in this and it's the most melodic one, with the most catch. Those lyrics really do it, for this track. Riffage just shredding it up, big time and the rhythm wins, here. So much vocal passion, matched by the perfectly synced accompaniments. Gorgeously smooth fade-out, bridging the whole album. There should be more of this. It just catches you, with its hooks.
Masked Pain – Eerie, ominous riff tones open, onto heavy drumming and thrash riffage crossing the rest. Then, it explodes, into full frontal thrash attack. More of the live ammo rounds fired out, by those accompaniments and just sheer throat-tearing vocals pour it all out, again. The more intense it gets, the more you feel it. Great blitz of riffage, at the mid-section, firing it up, with even more energy and keeping it there, at the higher end of the range. Drums keeping that machine gun attack going, the whole time, as the lyrics get even more intense. Ending on a return to the quiescent omen of the mysterious riff tones.
Ideal Remains – Exactly bang on drum hits intro, hitting that point, with absolute precision and backing up the raging thrash vocals following. Screams of pure rage and hostility paint a picture of barely contained aggression. So focused and precise. Again, it's lyrical food for thought. Taking it up, to a gorgeously melodic riff pitch and into another round of drumming, climbing up, to reach the matching riff heights. Going forward, in unison, at the end and hitting it, dead on point, again.
Turn To Stone – An exuberant intro. Melody carrying it well, from the start. Slightly lighter, rhythmically and melodically, but no less passionate. Just as lyrically powerful, the rhythm makes this one. A strong hook in there, well delivered. Riffage intensifying, but never losing the melody. Racing to the end.
Pull Rank – Drumming blitz opening, before an ogreish roar follows. Instant thrash energy takes it on, from there. Relentless aggression, throughout and always rhythmic. Hitting the heights of vocal passion and power, as the riffs scream, into the next section, bridging it, with a perfectly placed whammy section. One final scream and it's over.
Metal Therapy – Calm riff intro, momentarily, then a blast of thrash. Classic thrash sounds work well with the lyrics. Another round of live ammo from the riff machine gun and bloodied vocals match its intensity. That chorus is likely to hit a lot of people hard. A building tension to the vocals ripples through the next section, before furiously fast riffs follow. It's a thrash metal anthem, with rhythmic drums rattling through it.
A Vile Descent – Penetrating riff intro! A giant of a sound. Another rattling rhythm, alongside the screaming vocals. This is pure hostile vocal expression. Pace hitting a faster rhythm, becoming atmospherically sinister, as a gathering tribal mood approaches. Drums end it, with solid hits, along with a final roar.
Overall – Every bit as brutal as promised, 'Brutal Onslaught' is one long, sustained primal scream of aggression, complete with accompanying rhythmic intensity. Its more melodic points bring precision and profundity, slicing it, straight down the middle, between groove and thrash. Lyrically accessible and still acutely vicious, it's got it all and it's passionately conveyed, throughout. 'BO' is one of the sharpest new releases you'll hear.
10/10 ********** - Jenny Tate
Release Date: May 28, 2021
FFO: Pantera, Machine Head, Exodus
This brutal steamroller was formed back in 2004 in Martinez (California, USA). Taking inspiration from bands like Pantera , Sepultura , Testament and Machine Head , and infusing them with influences of New England metalcore and New York technical death metal. Almost Dead has created their own original powerful thrash groove sound that still includes all the elements of metal you know and love. After releasing 4 full length albums: "Almost Dead" (2007), "Internal Chaos" (2008), " Mindfucked " (2012), "Lay Me Down to Waste" (2018), touring all over California and performing with such artists as M.O.D. , Blaze Bayley , The Dickies and many more. Almost Dead are ready to set the world on fire with the release of their fifth album via Art Gates Records May 28th, 2021.

MEMBERS
Tony Rolandeli – Vocals
Zach Weed – Guitars
Logan Shackleton - Bass
Ryan Glick - Drums
Check out the video for "Cage Fighter"!
Check out the video for "Leave The Weak"!
Check out the video for the single "Lost My Way"!
Check out the full album Video!
Check them out on Spotify and add them to your playlists!
See them live on this years Black Rituals Tour!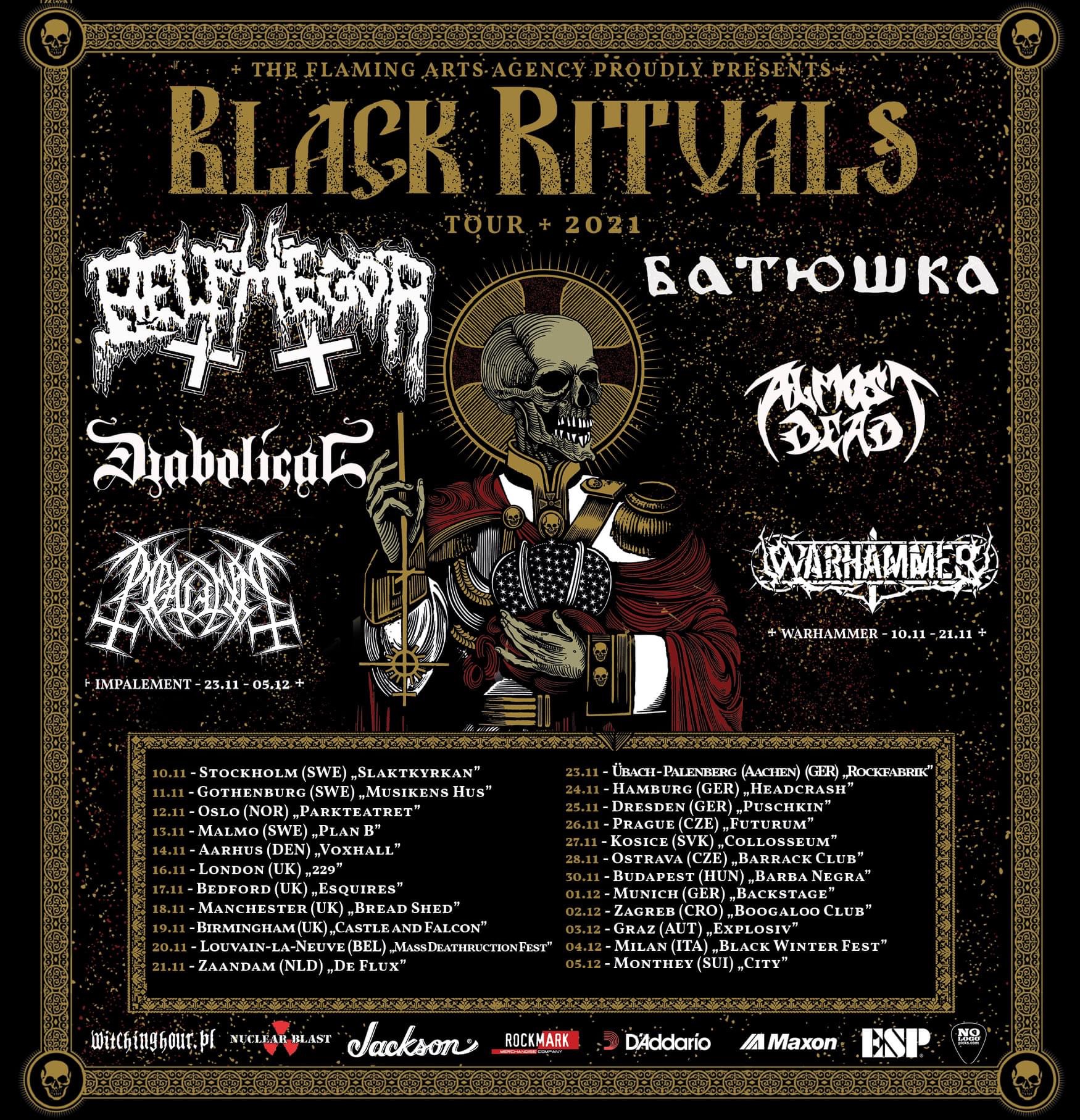 Follow the band at these links:
https://www.facebook.com/BayAreaHardcoreMetal/
https://artgatesrecords.com/store/es/inicio/almost-dead-brutal-onslaught-cd
https://music.apple.com/es/album/brutal-onslaught/1558761412?l=en
https://open.spotify.com/album/0i8hbZ3WeHC25IaK1kTMGH
https://music.amazon.es/albums/B08Z77F732