After Dusk - The Character Of Physical Law - Reviewed By Jenny Tate ! Check it out here at this link: https://jennytate.wordpress.com/2017/07/02/after-dusk-the-character-of-physical-law/
Heavy metal from Athens, Greece, founded in 1998, After Dusk have so far produced 3 albums, played at various festivals and venues and completed their demo, 'Senses Of Dusk', in 2005. Their 1st album, 'The Witch's Pact', was produced and self released in 2006, as a limited copy release. 'Hybris', their 2nd album, came out in 2008, released internationally, in 2009. 3rd album, 'The Devil Got His Soul', in 2012 and a single entitled 'Gamma Ray Burst', in 2013. 'TCOPL' was released in May 2017, in an attempt to merge all their influences (heavy, thrash and black metal). Self produced, engineered, mixed and mastered by George Emmanuel. So far, their music's been highly and widely acclaimed and was very well received by Metal Hammer.
The Character Of Physical Law – Crashing intro, as heavy as fuck! Setting the scene in an instant, it's clear from the off where we stand with After Dusk. Heavy metal all the way. Turning up the volume and keeping it at max, there's darkness and light, a bit of gothic stuff, a sinister edge, heavy riffage, solid drums aplenty and melody, suffused with concrete slabs of blackness. Ending on a well timed cymbal hit, one thing this doesn't suffer from is samey monotony. It's a positive feast of eclectic metal, combined, to produce a sound as hard, definitive and heavy as hell.
Masters Of Earth – Back into the loudness and atmospheric echo chamber we go. Lifting the mood here, the vocals soar upwards, slotting so perfectly, into the collective skull crushing metal sound. Throwing in a cleverly placed power scream, the freshness and feel of the pounding instrumentals hammers at your brain.
A Phantom Epiphany – Sliding right in there, with some well classy sleaze riffs and anthemic power vocals, the noise of all-encompassing steel overtakes you, leaving no room for anything else but metal. Filling the space in your head with violent, spirited metal, finishing on an all-time, unforgettable riff you'll be hooked on forever more. (Guess the sound-alike source).
A Corpse With A Smile – Rare, penetrating organ intro, the vocals just fly through this and the riffs match the sense of upward flight, taking centre stage, briefly, for some exceedingly fine melodies. Slight Ozzy-esque vocals in here, a tad reminiscent of 'Over The Mountain', fittingly enough. Losing none of that hard as stone essence, the drums come into focus again, towards the close, showing once more, what they're made of.
Mindinfestation – Right in there, losing no time at all, with a magnificent riff display of sheer brilliance. Power is the word, where this track's concerned and again, you'll be reminded of another elusive track from rock's back pages, on which they build, so inventively, creating their own unique formula, which rocks so hard, it ends on a leaden drum hit you'd be hard-pressed to find replicated anywhere. Sussed it out yet? Yep. It's Maiden's 'Where Eagles Dare'. A damn fine riff on which to construct your own signature spin and they do carry it off with aplomb.
Pyroclastic Flow (Honeydoom) – Ooh, introing with an electrifying riff, highly reminiscent of Judas Priest's 'The Ripper'. Carrying on, down those magically metallic riff scales, with their own thunderously heavy performance, searing those riffs onto your brain, with blazing firebrands. Never resting on their laurels for a minute, introing a new, mind meltingly beautiful melody, just before the closing drum finale; 'PF' has to be a hit.
Even The Sun Must Die – Bang! Drumming extravaganza opening, just in case you thought for a moment you knew what to expect. Vocals just as powerful, but taking a slight backseat, this time, with a notably gentler tone, allowing a stronger instrumental focus. Fist pumping choruses, battering your senses, with those hard-line drums and penetrative riffs – it's another hands down winner.
Take The Bitterness Away – Introing now, with a gentle acoustic/electric combo, touching your senses so softly, yet so powerfully. Taking things in a whole new direction, there's so much inherent beauty, emotion and expression wrapped up in this. You'll feel it moving and flowing right through you. A metal song made for the heart. Simply gorgeous.
King Of Misery – More electricity, hitting you full in the face, in riff form – it's very welcome and interweaves heaviness and gentility, with absolute accomplishment. Just a glorious riff fest, made of all the right ingredients. Injecting so much catch into those riffs, giving those epically heavy drums one final outing, it ends on a cohesive vocal, riff and drum combo, so effortlessly delivered, it need do no more.
Overall – A simply stunning, fired up album, full of sheer delights, from start to finish. Metal mastery, magnificently displayed.
10/10 ********** - Jenny Tate
Release Date: May 23, 2017
FFO: Pantera, Black Sabbath, Metallica
  After Dusk is a heavy metal band from Athens, Greece founded in 1998. They have released 4 full length albums and played concerts in venues and festivals. The band describes their music by a quote, written by the press, for one of their records:
"…Pure heavy metal can exist…"
Apart from live appearances and composing songs, little has happened until 2004, when they started working on their demo "Senses of Dusk", which was finished in early 2005.
Their first album, "The witch's pact", became reality in 2006. It contained 10 metal dynamites and continues to give people a good head banging until this day. The album was self-released on a limited number of copies.
"After Dusk is a pure heavy metal band, who have future ahead of them. A band that needs to be heard. Oh, and "Overspeed" can become a small hymn!" – METAL HAMMER 9/2006
In 2008, they finished their second album entitled "Hybris", which sounds like concrete cracking from an earthquake, driving the band's sound into a heavier and more solid direction. "Hybris" was released worldwide in November 2009.
Listen to the album on Bandcamp!
Check them out on Spotify and add them to your playlists!
"After Dusk creates this rarely seen musical variety. Awesome album!!" – METAL REVOLUTION
"Hybris is a superb work, a tracklist of fire." – METALCRONIQUES
"After Dusk are probably proof indeed that pure heavy metal can exist…" – METAL TEAM UK
In 2012 their third album was complete. Entitled "The devil got his soul", it is described by fans as a heavy metal statement. Compiled of 10 songs, it unfolds track after track into a riff manifest!
"…such a stunning release that many even well known bands would envy! You see, it literally has everything and its compositions contain bits and pieces from the vast majority of the metal genres. "The Devil Got His Soul" is a great album delivered with much passion and skill by a very talented band that deserves your attention!" – BEHIND THE VEIL WEBZINE
In September 2013 After Dusk released a single called "Gamma ray burst". It tells the story of a nice day on Earth, being abruptly ruined by a cataclysmic event that happened light years away.
Their latest album is entitled "The Character of Physical Law". Produced by After Dusk, engineered, mixed, mastered by George Emmanuel and released worldwide on May 23rd, 2017. The goal was to forge their heavy, thrash and black metal alloys into one…
"Heavy and unforgiving, is one way to describe the sound of Greek metallers After Dusk. Their brand of heavy metal is a relentless pummeling of the senses, and when you've finished listening to their new album, you will know how concrete feels after it's been pulverised by a jack hammer…" – Metal Gods TV
"As heavy as fuck! Metal mastery, magnificently displayed." (10/10) – Jennytate's Blog
"This record is of great originality. After Dusk have established their own sound and style. With this effort, they have proven that experimentation is something important, if not essential, for a band to excel. I dare to call this LP one of the best of 2017" (96%) – METAL ARCHIVES
Check out these videos!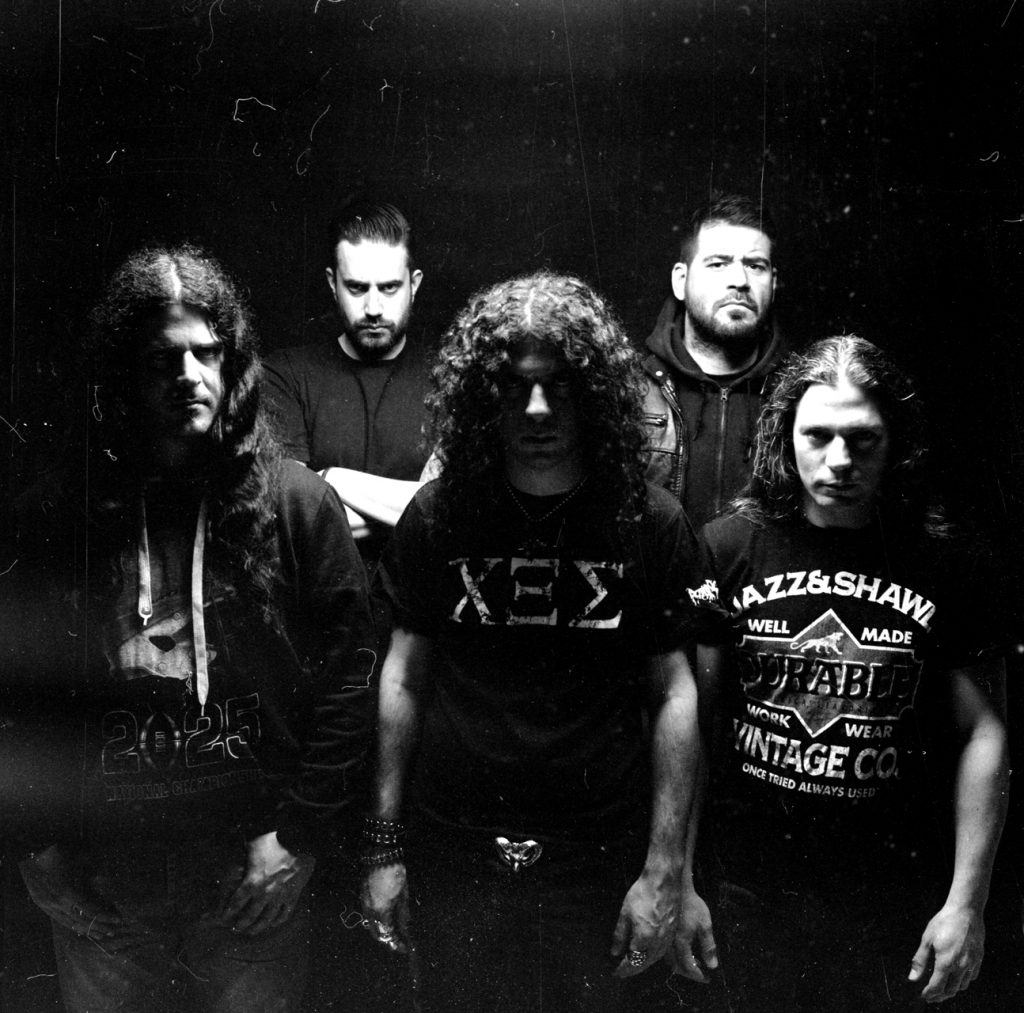 After Dusk is :
Paminos – Vocals
Bill – Guitar
Theodore – Organ & Keyboards
Thanasis – Bass
Jim – Drums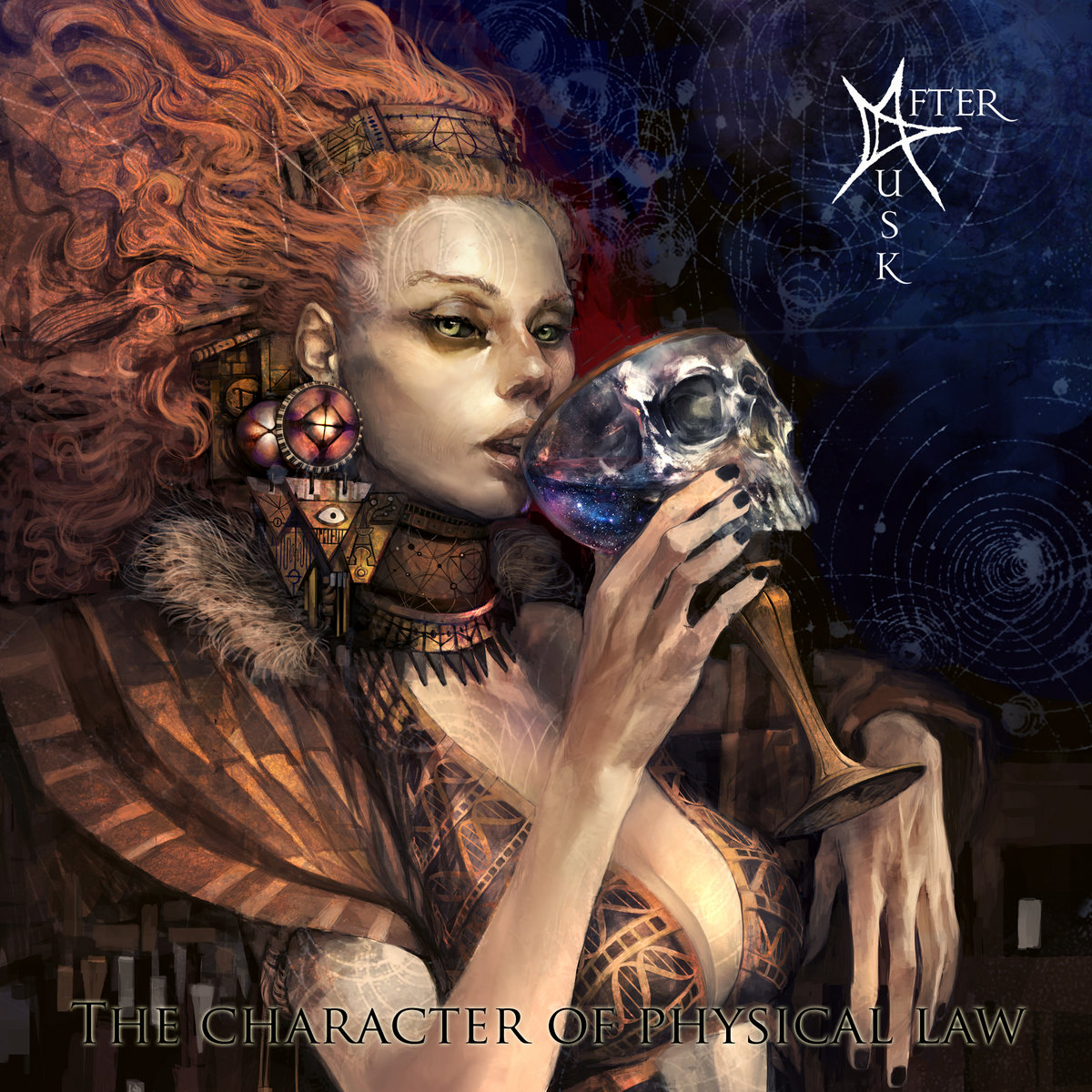 Follow the band at these links:
https://afterduskmetal.com/
https://afterduskmetal.bandcamp.com/
https://www.youtube.com/Afterduskmetal
https://www.instagram.com/afterduskmetal/
https://open.spotify.com/artist/3OWg6DVI4mKDnyqje87DAr
https://music.apple.com/mu/artist/after-dusk/342250676
https://www.facebook.com/AfterDuskMetal