Rascal Whack "Maliveni" - Featured At Mtview Zine ! Check it out here at this link: https://music-mtview.blogspot.com/
Rascal Whack, is a five-member Heavy Rock band from Athens that was created in 2013. Their new album is called Maliveni and through it they redefine themselves and tell us a new story.
Maliveni was released on June 24th and includes 8 compositions. Although they remain faithful to the heavy rock genre that they serve & prefer, the grunge, stoner & heavy metal references are very intense in every song. That creates a very familiar and comfortable – almost old fashioned - atmosphere for the listener, however they carry a unique aesthetic and sensitivity.
The word Maliveni, means «cedar-forest» and is an area that literally exists in the suburbs of the city of Athens. The album describes the arrogant expansion of the city, its suffocating character and the effect that has on people, constantly asks for more and gives less and less. Maliveni is the antithesis of this chaos. The return to the roots, the aim to pay attention to our inner self as human beings, the need to live authentically, away from supposed patterns and idols.
This is Maliveni. The escape, the sacred place of redefining and distancing oneself from ignorance and deception.
Produced by Rascal Whack and Theodore Zefkilis, Mixed by Theodore Zefkilis, Mastered by Apostolos Siopis (Siopis Masters), Recorded at SCA studios, by Theodore Zefkilis. Music & compositions by Rascal Whack.
Rascal Whack are:
Spiros Ladas – lead guitar, Gregory  Tourvas – rhythm guitar & vocals, Stathis Skaloumpakas – vocals, Chris Ladas – bass & Akis  Delaportas – Drums.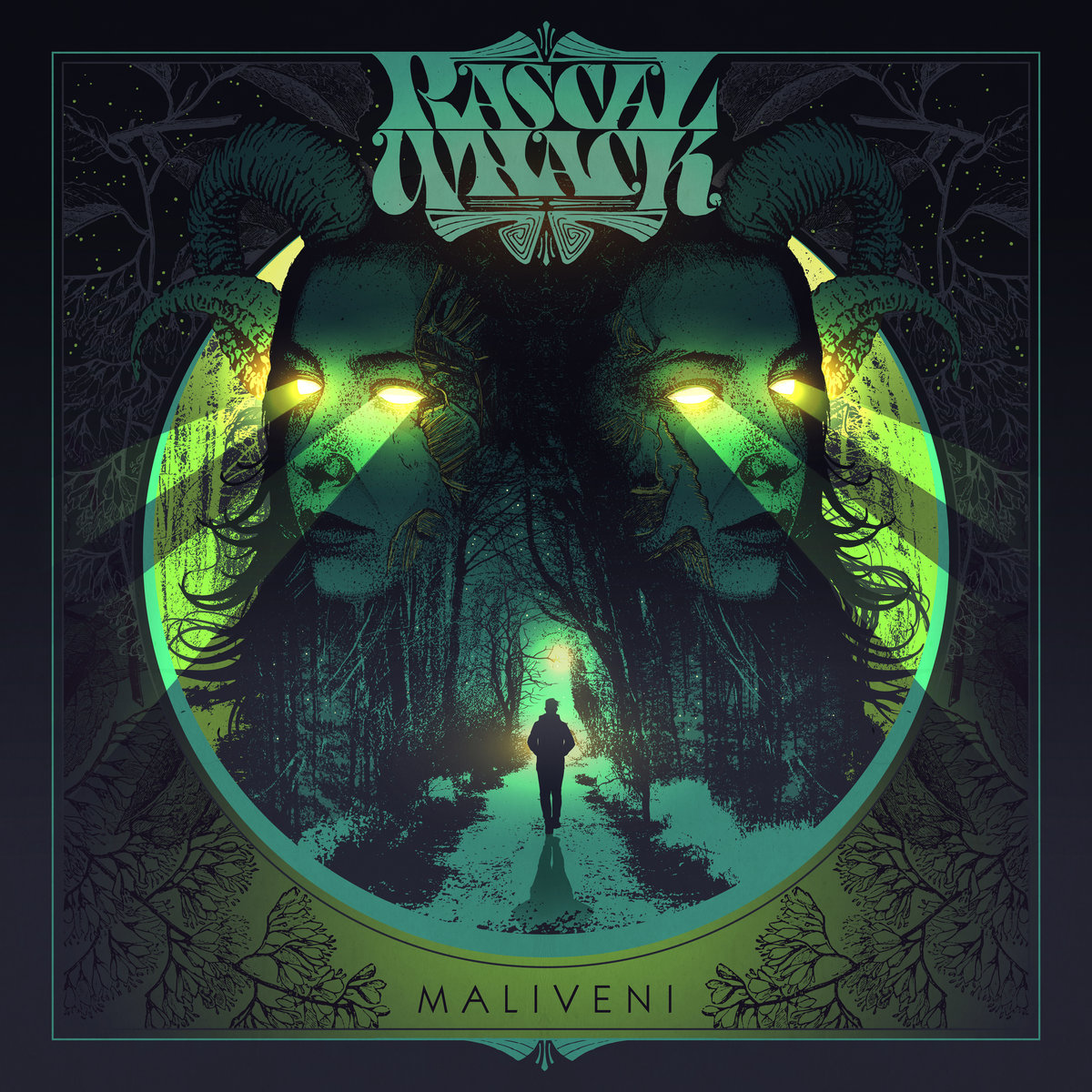 Maliveni Tracks
Carved Ignorance
Raging Groove
Hallucination
Not Enough
Slipping Away
The Fly
Pennies from Heaven
Space Cowboys
Check out these videos!
You can stream Maliveni through Spotify. Physical copies are available through Bandcamp.
Follow the band at these links:
https://open.spotify.com/album/7pSBIdvDg9KlWG8J7Ztcup
https://rascalwhack.bandcamp.com/
https://www.instagram.com/rascalwhackband/
https://www.facebook.com/rascalwhackband/
https://www.youtube.com/channel/UCg0e5_82qR_Y68fRtkF1qTw