Metal! Live In Bahrain Vol. 2 - Reviewed By Metal Digest!
Metal! Live In Bahrain Vol. 2 - Reviewed By Metal Digest ! Check it out here at this link: https://metal-digest.com/2021/07/02/metal-live-in-bahrain-vol-2/
Situated in the Persian Gulf, the island nation of Bahrain is vying to turn some Metal heads their way. This compilation should do nicely.
This is the second entry in this project from Bahrain's Studio 77. Masterfully recorded and mixed by Hani Taqi, 'Live' gives us an ample smattering from four underground Metal bands from the region.
Taking a page directly from the early Slayer playbook, Hellionight brings genuine ferocity and attitude. Vocally, however, think David Vincent (Morbid Angel) covering 'Haunting the Chapel.' I can easily see them on the Thrash circuit.
More of a Blackened Death Metal outfit, Ryth offers gravelled vocals coupled with classic DM trudge. Guitar solos are more melodic than expected, and the occasional dual-vocal approach adds an appealing layer as well.
Lunacyst and Necrosin both give us fairly straightforward DM fare. Guttural vocals and a well-deserved pummeling are the mainstays here, but they do not quite carry the same level of intrigue as their album mates.

Overall, a good cross-section of the Bahrain Metal scene. Nothing especially new, but you will not be bored either.
Welcome to the table, gents; there is always room for more. Metal Digest
Album release date: MAY 16, 2021
Distribution: Available on Apple Music, Spotify, and all streaming services. Can also purchase from this website.
Record Label: Independently released
Metal! Live in Bahrain Vol. 2 is the second installment of the series featuring the best original music from the Arabian Gulf's heaviest bands. Volume 1 was released in December 2019, the first live metal compilation album to come out of the region.
The project was put together by Hani Taqi of Studio 77 Bahrain who recorded and mixed all the songs. The album contains 73 minutes of live music from 4 bands loud and proud, recorded both before and during Covid in 2019-2020, and represents the best of the underground metal scene in the region. Metal is alive and thrashing in Bahrain.
The rest of the world might not know a metal scene exists in Bahrain, or even where the tiny island is on the map, but this compilation aims to show the rest of the planet that there's a thriving metal scene in Bahrain and plenty of killer bands putting out original music. And what better way to showcase a metal band than by capturing them doing what they do best, slaying it with a live audience?
The majority of the live performances on the album were also filmed and the videos will be released on YouTube during the summer of 2021. Follow Studio 77 Bahrain on Facebook for more details. https://www.facebook.com/studio77bahrain
Metal! Live in Bahrain Vol. 2 is out now! Check out this devastating live album to listen to these distinctive destructive sounds and support the extreme metal scene in the Middle East!
Check out the compilation on Spotify and add the tracks to your playlists!
https://open.spotify.com/album/569Ur27hbQxslJ9QzvAFYH?si=voskJdLTQCOPl933v3JWdw
Also available on Apple Music!
https://music.apple.com/us/album/metal-live-in-bahrain-vol-2/1556520241
More info: https://metalinbahrain.com/metal-live-in-bahrain-vol-2
https://www.facebook.com/metalinbahrain
https://youtube.com/playlist?list=PL3nr9lMylvp9d8ir4hAZWLTnb1JXzu1Ih
Hellionight:
https://www.facebook.com/hellionight
Ryth:
https://www.facebook.com/rythbh
Lunacyst:
https://lunacyst.com
Necrosin:
https://www.facebook.com/Necrosin.BH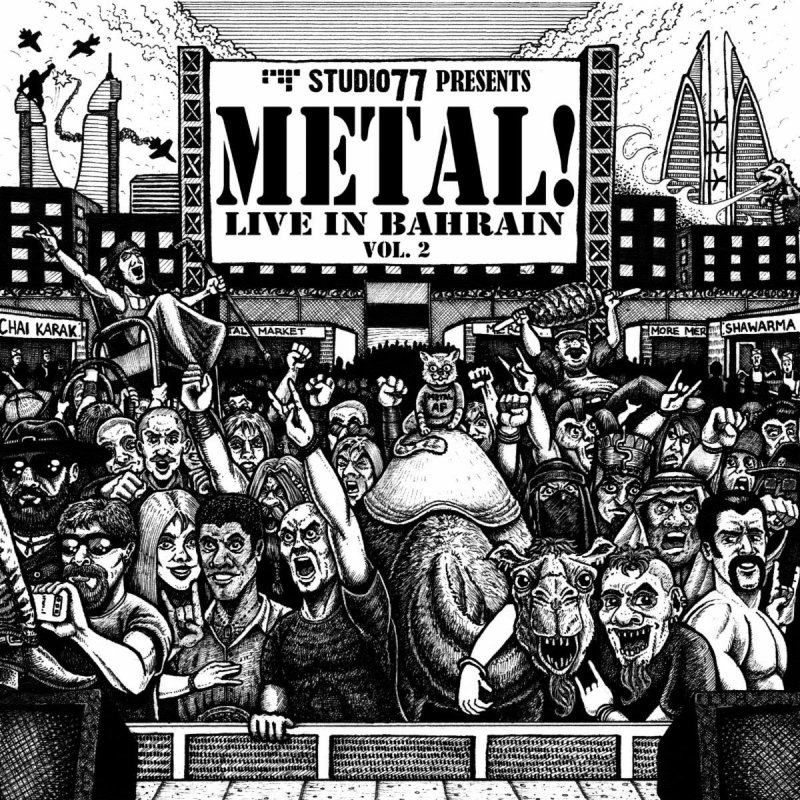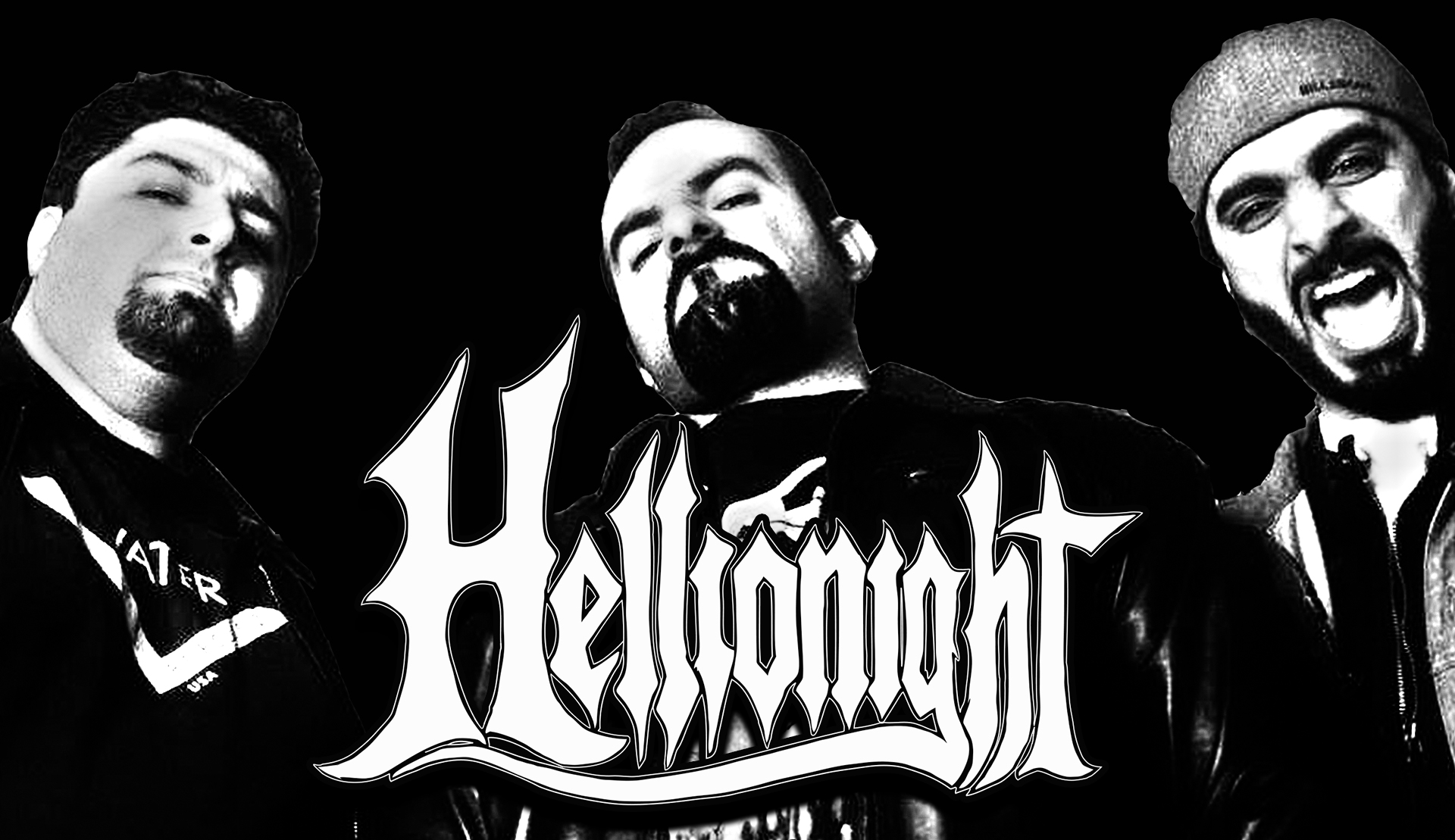 Hellionight: 
Inspired by old school 80s speed metal, Hellionight is a raw and violent blast from the past playing high intensity riffs with an in-your-face attitude. The band started out as a side project by Omar Zainal, the lead guitarist of the Bahrain Black Metal band 'Smouldering In Forgotten.' He wanted to create a band that played blackened thrash and speed metal with a very heavy early 80s influence.
The band released a self-titled four song EP in 2016 and have since put together a 3-piece line up and played gigs in Bahrain and in the UAE. Their most notable achievement is opening up for the Brazilian thrash metal band 'Nervosa' in Dubai in early 2020.
The band's sound is influenced by old school metal legends like Sodom, Motorhead, Venom, and Slayer, with thrashing riffs and catchy song writing.
https://www.facebook.com/hellionight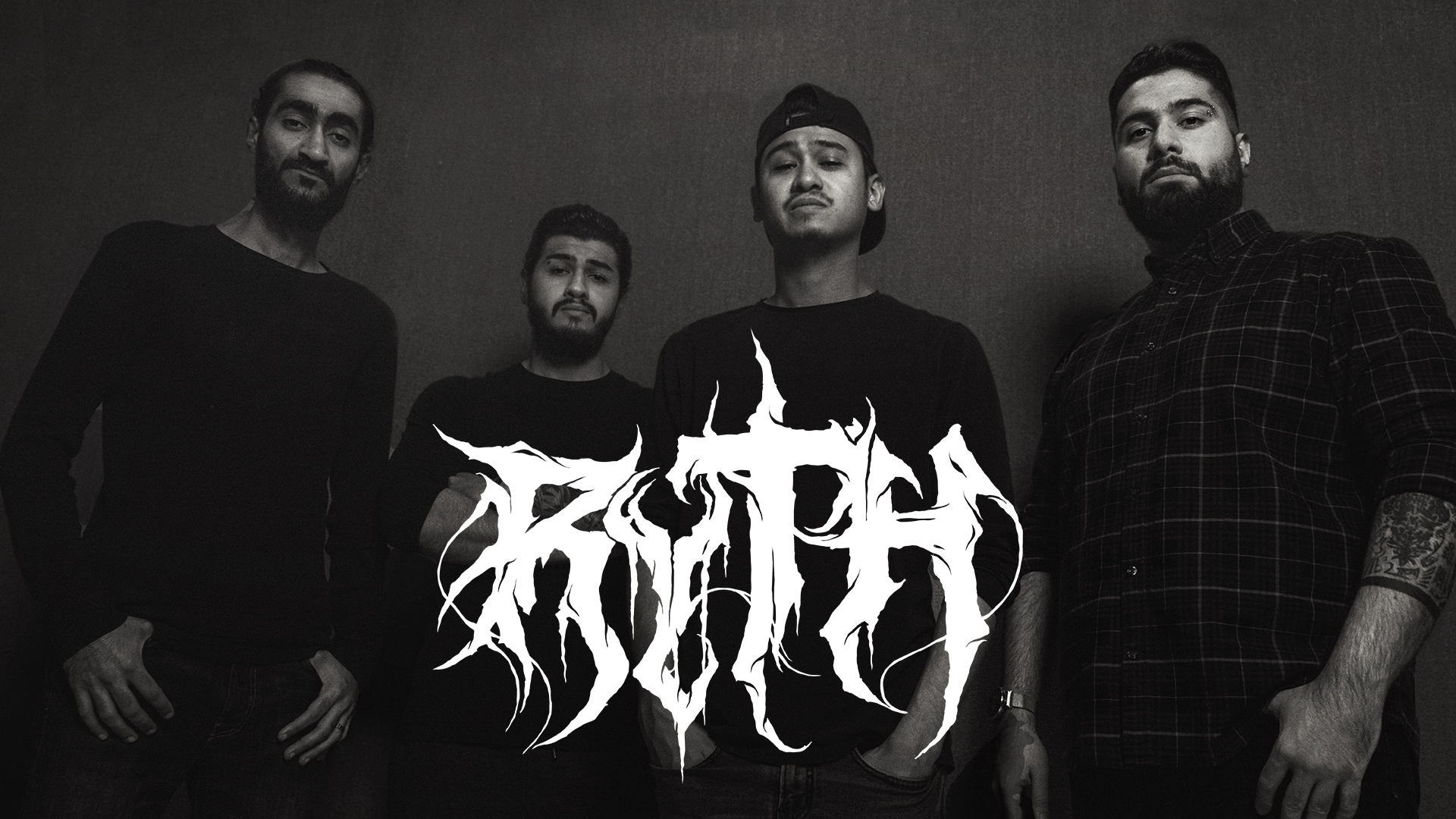 Ryth:
The 4-piece band formerly known as Rain In Hell formed in 2008 and have been very active in the Bahrain scene since then, concentrating on their live shows in local metal fests.
Their style is progressive death metal and their main influences are bands such as Gojira, Shining, Opeth, and Dark Fortress.
Playing blackened death metal with a technical and progressive edge, their innovative structure and style incorporates clean and aggressive vocals with more progressive elements. Ryth (rhymes with myth) are currently working on a highly anticipated album due out at the end of 2021. 
https://www.facebook.com/rythbh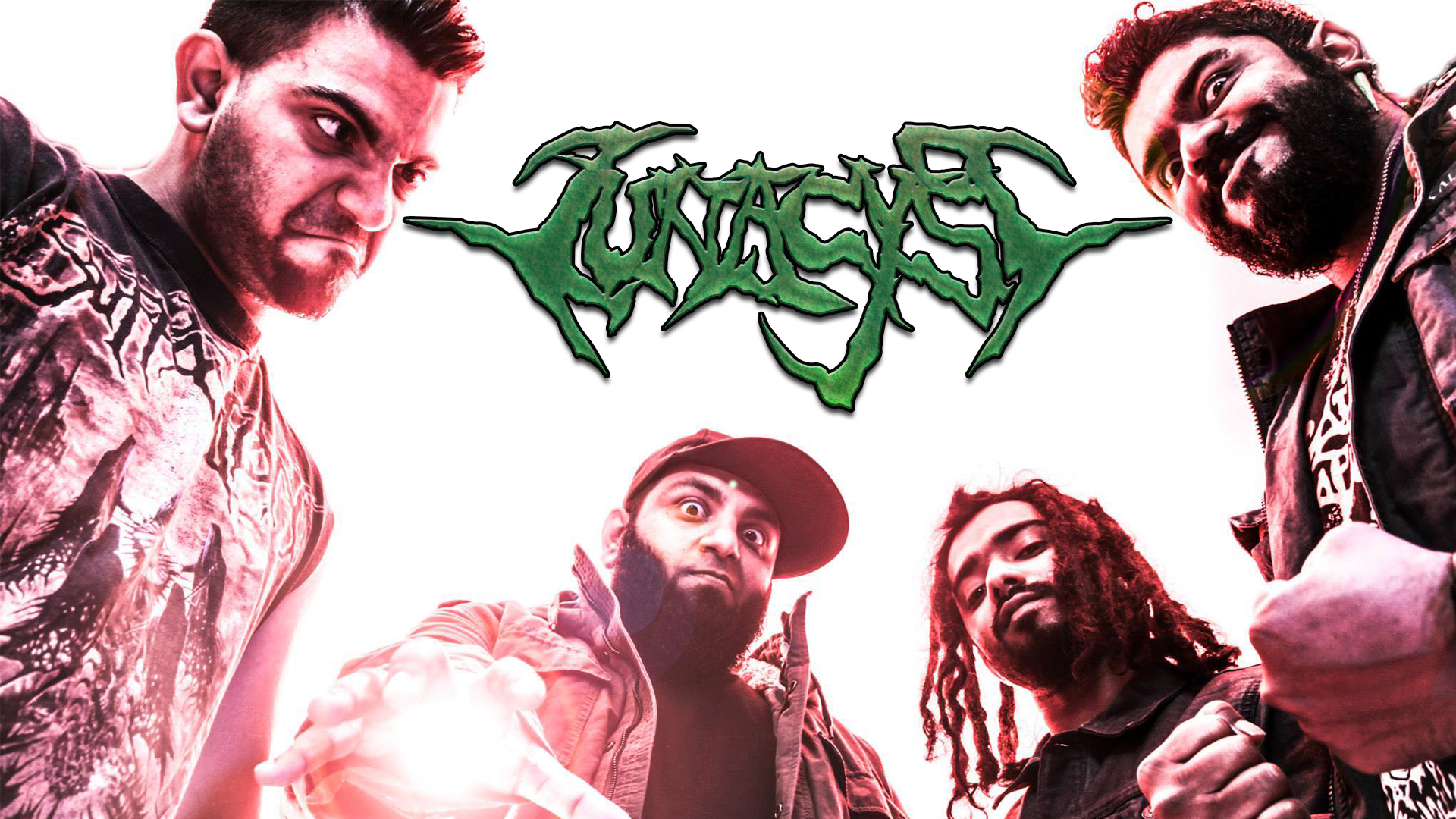 Lunacyst:
Lunacyst is a four-piece death metal band that have unleashed their fury like a metal colossus in the Kingdom of Bahrain since 2009.
Their musical style is most easily described as Progressive Death Metal with a technical groove and their main influences are The Faceless, Cannibal Corpse, Necrophagist, and Cattle Decapitation. They swallow negativity and regurgitate it in the form of extreme music to torment your mind.
Lunacyst have played several shows in Bahrain and in Dubai, supporting established acts such as Obscura and Nervecell. They were featured on the first live concert DVD to come out of the Arabian Gulf: Resurrection - The Bahrain Underground.
After a brief hiatus, Lunacyst released their self-titled debut album in 2019, which is currently available wherever digital music is sold, with cover art by the legendary Tony Koehl. It's a lyrical concept album, brutal and aggressive but also structured.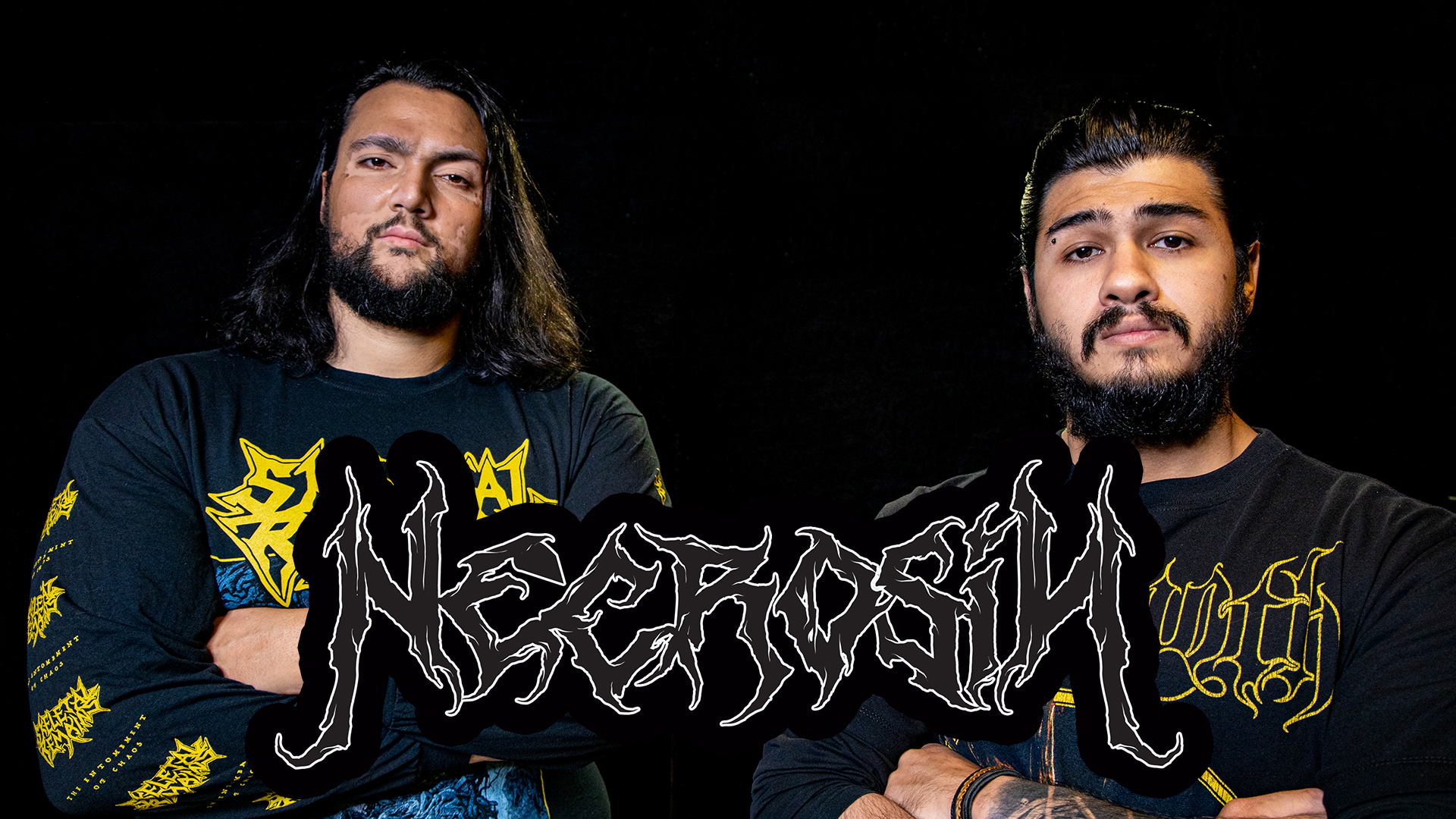 Necrosin:
A raw talent newly unleashed on the scene, Necrosin formed in 2019 and their sound is heavily influenced by the death metal legends of the late 80s and early 90s like Death, Morbid Angel, Slayer, and Bolt Thrower.
Featuring veteran musicians of the Bahrain scene, Necrosin's live debut was unfortunately derailed by the Covid pandemic. But since then they've been hard at work recording their debut album which will be out at the end of 2021 or beginning of 2022.
The band recorded 3 songs live at Studio 77 for this compilation. The songs are the band's first studio recordings.
They plan on playing live as much as possible as soon as the pandemic is over and establishing themselves as powerful newcomers in the regional scene. 
https://www.facebook.com/Necrosin.BH
Metal! Live in Bahrain Vol. 2 is out now! Check out this devastating live album to listen to these distinctive destructive sounds and support the extreme metal scene in the Middle East!
Contact:
Email: Studio 77 Bahrain studio77bahrain@yahoo.com
A  Studio 77 production. Recorded live and mixed by Hani Taqi at Studio 77, Bahrain. Mastered by Alan Douches at West West Side Music, NY, USA. Cover art by Hamad Alnajjar. https://studio77bahrain.com