Goat Sanctuary - Chthonic EP - Reviewed By Metal Digest ! Check it out here at this link: https://metal-digest.com/2021/06/20/goat-sanctuary-chthonic-ep/
Trends come and trends go, it is the way of the music world. But recently, there has been a massive resurgence in bands turning back the clock to 1987, cranking up the volume, donning their leathers and spikes and pushing the speed to near supersonic levels. One such band from this movement are Goat Sanctuary and the Seattle thrashers have delivered their debut EP 'Chthonic'.
                As the listener would expect for a bands debut EP, 'Chthonic' worships heavily at that thrash metal altar and Goat Sanctuary are not afraid to wear their influences on their sleeves. This means that 'Chthonic' is in and out quicker than a low-key drug deal at the local mall, it doesn't waste any time as Goat Sanctuary hone in on tracks that have become their bread and butter. Tracks such as 'Drain the Blood', 'Cthulhu' and 'Hail to the Goat' roar with a bestial ferocity all having touches of the likes of Power Trip and Gravehuffer, the latter track in particular has locked in groove sound that would appeal to fans of Sepultura in the late 80s. Furthermore, even 'Shark Teeth' with its, let's face it, relatively poor chorus is saved by some excellent musicianship that has been tempered and sharpened through the legendary touches of Jack Endino.

                'Chthonic' is the sound of a band who are still finding their feet; they have delivered some really good tracks here and it will be interesting to see how this band grows with experience. - Metal Digest
Brutal Thrash Metal
The musicians in Goat Sanctuary are from the Seattle area and bonded over their shared passions for Metal. Each member brings a unique musical aesthetic to the band. The new EP CHTHONIC was written by Goat Sanctuary, produced by Boomdust and mixed/mastered by Seattle legend, Jack Endino.
Goat Sanctuary was born out of the dark winters of Seattle to explore the deepest sounds of Thrash Metal brought by a diverse array of influences each member has to offer.
FFO: Powertrip, Plague Years, Gravehuffer
Check out the videos!
Looking to the Future:
The band is looking forward to playing shows at a venue near you.  For booking info, please contact: goatsanctuaryband@gmail.com
The members are:
Tim Mullen, Drums
Simon Crawley, Vocals
Zach Cook, Guitar
Brent Powell, Bass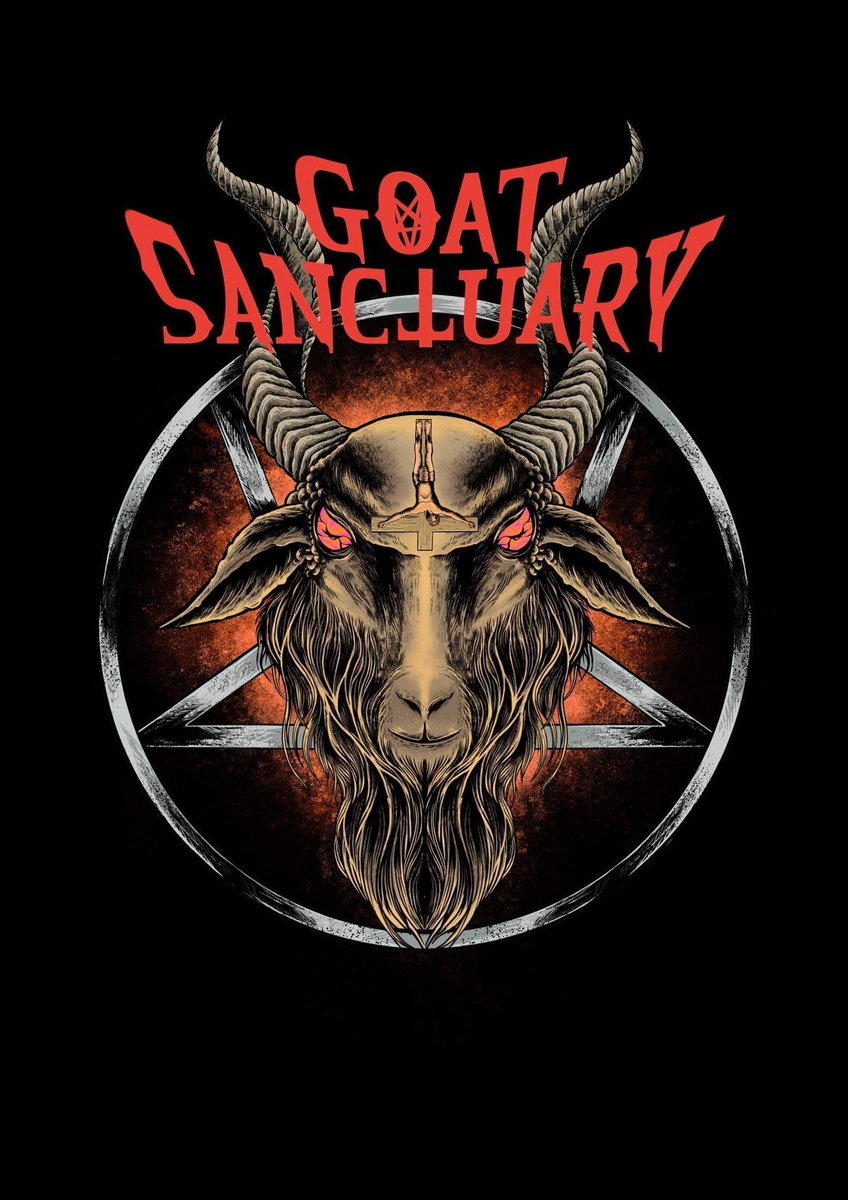 Follow the band at these links:
https://goatsanctuaryband.com/
https://goatsanctuary.bandcamp.com/releases
https://www.facebook.com/Goatsanctuary/
https://www.instagram.com/goat_sanctuary/
https://twitter.com/goatsanctuary
https://www.youtube.com/channel/UC6ByZZjqlgUAu9rMklqFWaQ