Simon from the band Pressure joins us on the show to talk about the new record ' Path Of Shadow '. We talk about some of the stories behind the songs, the bands origins and we take random questions from our live audience. We play new music from Pressure as well as new releases from Conan , GO AHEAD AND DIE, Antologi, Overhate, State Of Mind, Misanthropik Torment, Mama Doom, Thronehammer, Ultra Void, Katana Cartel, Thūn, Vassago (Sweden), Machine Head, Pain, Rock N Roll Army, The Age Of Ore, Chris Maragoth, and Michael Fulkerson ! We also play some classic by request from Behemoth, Dimmu Borgir, W.A.S.P. , and Black Sabbath !
Track List:
1 - Gravity Chasm/Thunderhoof/Foehammer (Live at Freak Valley) - Conan
2 - The Zach Moonshine Intro
3 - G.A.A.D./Truckload Full Of Bodies/Toxic Freedom - GO AHEAD AND DIE
4 - BLOOD IN THE BRAIN - Antologi
5 - The Pennance And The Lesson - Overhate
6 - Pressure - Interview Featuring WHAT YOU SEE (IS WHAT YOU GET)/NO ONE CAN HEAR YOU/SKUGGAN
7 - As Above so Below - Behemoth
8 - Puritania - Dimmu Borgir
9 - Wild Child/Animal (Fuck Like A Beast) - W.A.S.P.
10 - Wardance - State Of Mind
11 - ZERO-FUCKS - Misanthropik Torment
12 - Heaven and Hell/Children of the Sea/The Sign of the Southern Cross (Live at Portland Memorial Coliseum, Portland, OR, 4/22/1982) - Black Sabbath
13 - Oh, Lucifer - Mama Doom
14 - Incantation Rites/A Fading King - Thronehammer
15 - Swamp Of Doom - Ultra Void
16 - Air Raid - Katana Cartel
17 - Cage Within a Cage - Thūn
18 - Metal of Satan - Vassago (Sweden)
19 - Become The Firestorm - Machine Head
20 - Party In My Head - Pain
21 - Don't Ya Treat Me Bad - Rock N Roll Army
22 - Drag You Under - The Age Of Ore
23 - Burning June - Chris Maragoth
24 - Psychic Vampire - Michael Fulkerson
Listen to the full episode on Mixcloud!
Listen to the interview on YouTube!
Listen to the interview on Spotify!
Check out all the interviews on Apple iTunes!
https://podcasts.apple.com/us/podcast/the-zach-moonshine-show/id1533618474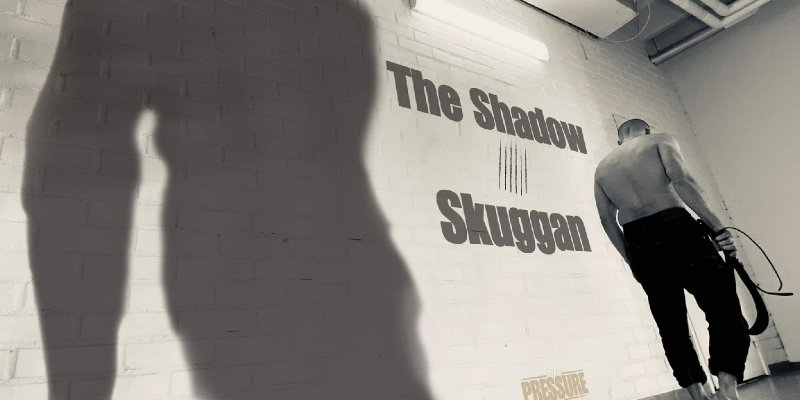 Skuggan, meaning 'the shadow' in Swedish is about exactly that, your shadow.  Everyone has a SKUGGAN. Embrace it, do not fear it. It's yours, it's unique, and it's non-judgmental. We all need to put our trust in SKUGGAN! You can feel the power of the story behind this video as Olof's entrance to the video is as powerful as his voice. Then he jumps  right into the scene as  the 2 axeman Simon and Emil Salling just sizzle in every chord and note in  HARMONY. What these  guys  bring  to every note is contagious. Making you want more and more. Skuggan is the center of the story of Pressures first album "Path of a Shadow". Just imagine that your shadows could talk and give you the story of your life just from being your shadow. For your shadow never leaves you, judges you, makes fun of you, but yet instead  is there for you. Skuggan is there whether you can see him or not. Always supporting you without pause. There to be your ally not your enemy.
"I am silently watching, biding my time
You cannot escape me
I am always around
As I watch your struggles, your happiness and your fights!
Who am I to tell you what is right
I will never judge you, nor will I laugh
Not even for a moment will I leave your side
As you cry out for help, love and success
I just hold my hand on your shoulder and reminds you that to me you are my sole reason to exists"
Watch Skuggan tell his story ….
Check out the video!
PATH OF A SHADOW  was released May 7th 2021.
Follow the band at these links:
https://open.spotify.com/artist/7a9rKp03MYJv4leDN7Mm8k  
https://www.youtube.com/c/Pressuresweden   
https://www.facebook.com/pressuresweden/ 
https://www.instagram.com/pressuresweden 
https://twitter.com/pressuresweden