DELIBERATE MISCARRIAGE's EP « Ghost Of Christmas Blast - Reviewed by OdyMetal ! Check it out here at this link: https://odymetal.blogspot.com/2021/06/deliberate-miscarriage-ghost-of.html
This time, the trip will be shorter, we go to the United Kingdom and more precisely to south Wales, discover a death metal band called DELIBERATE MISCARRIAGE for its first EP entitled "Ghost Of Christmas Blast". In my opinion, the members of the group must have been traumatized by the snow queen since the cover represents Olaf on a burning background. Like what some Walt Disney leave sequels!
The song will be in the vein of George Fisher (singer of CANNIBAL CORPSE) in a little higher and with more garish passages on "Infested Reanimated".
Influenced by CANNIBAL CORPSE and more particularly by the album "Red Before Black" the three proposed titles will not lack energy, power, massive and heavy riffs with some more technical touches and some more brutal tempos. Anyway, you will be put to the scent from the outset with "Splattered Toddlers" which acts like a steamroller with its crazy solo. I advise you to listen in the first place to "Masochistic Masturbation" which will give you the desires of headbanger, with its heady riff and an excited song on rhythm of madness.
An EP, certainly classic but well done, which walks in the steps of CANNIBAL CORPSE while still having a less dense brutality. The titles are really catchy. I can't wait to discover the future opus hoping that the wait will not be too long and that DELIBERATE MISCARRIAGE will continue in the same line with some surprises as a bonus. The group is well born and here is an adventure to follow until its end.
MONKEYMETAL aka Troll / ODYMETAL / the 31.05.2021. - OdyMetal
Deliberate Miscarriage is a newly formed death metal band based in South Wales, UK. Heavily inspired by groups such as Cannibal Corpse, Pestilence, and Death!
The band aims to write music with strong riffs, infectious grooves, and tons of energy.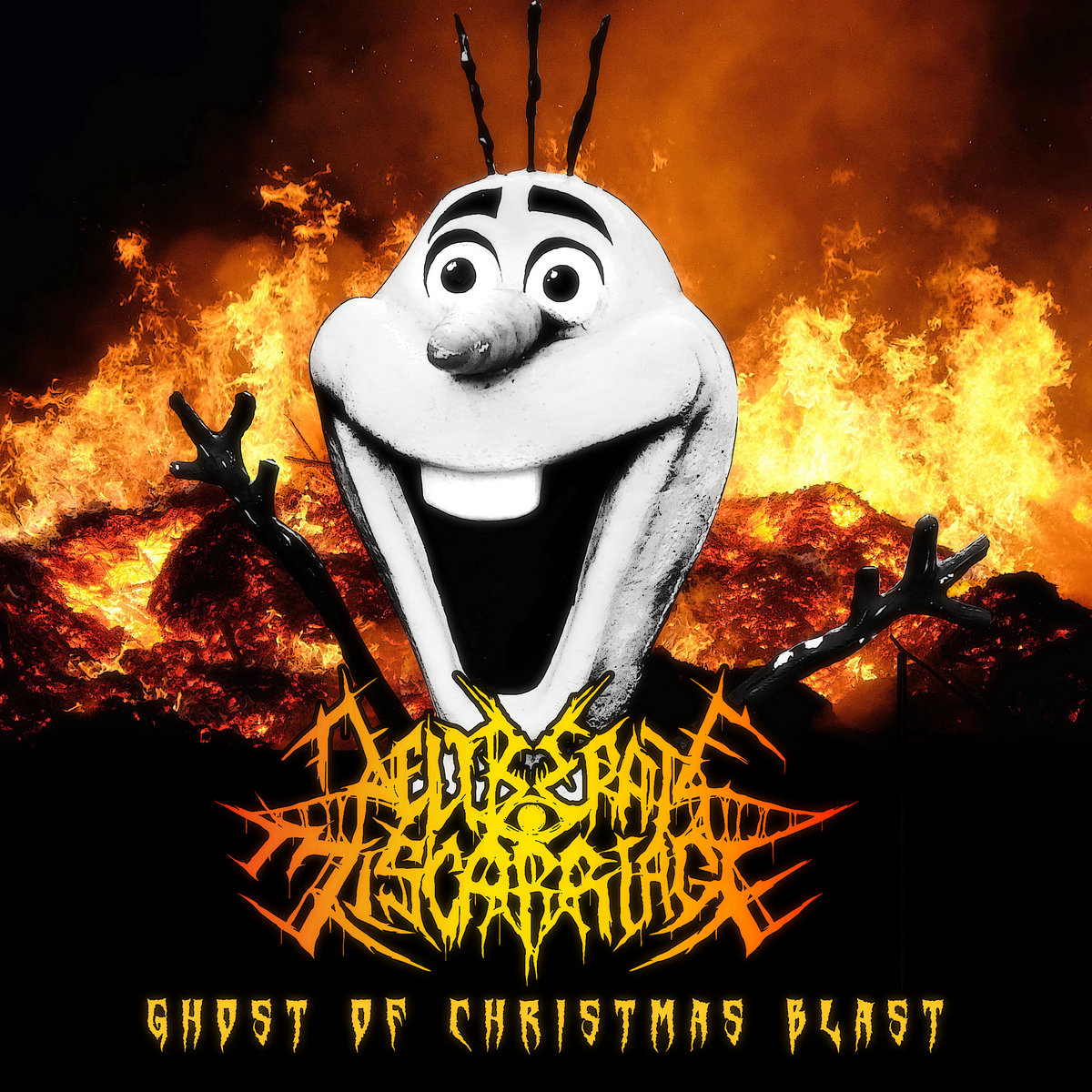 Track List:
1.Splattered Toddlers 03:03
2.Masochistic Masturbation 03:01
3.Infested Reanimated 02:23
Follow the band at these links:
https://deliberatemiscarriage.bandcamp.com/
https://www.facebook.com/DeliberateMiscarriage
deliberatemiscarriage@gmail.com