Watchman - Doom Of Babylon - Reviewed By My Revelations ! Check it out here at this link: https://www.myrevelations.de/2021/06/05/watchman-doom-of-babylon/
For Roy 'WATCHMAN' Waterford there are no musical limits. In his past, he got to know completely different styles of music and gained experience there. These range from hip-hop to jam to reggae. But its original roots lie more in the rock & metal area. As for countless other music fans, the character bands like Black Sabbath, Uncle Acid and The Deadbeats have paved and inspired his way. Watchman is centered in the state of Indiana, which is twice as large as the state of Lower Saxony. The well-known car race 'Indianapolis 500' is the most famous attraction and is one of the oldest and most traditional circuit car races in the world. With the first release "Doom Of Babylon" it is neither about horsepower under the hood, nor about the exciting hunt of speed records.
WATCHMAN reflects on his personal sound influences and these are intensely sluggish. A diverse combination of bluesy, psychedelic rock influences mixes with the basics of stoner and doom metal. Parallels can easily be drawn to the English genre comrades ELECTRIC WIZARD and the compatriots SLEEP. The debut is like a virtual ride between the present and the glorious past. With these wonderful retro organ sounds as with "Bowls Of Wrath" or the quietly laid out "Wormwood" a pleasant atmosphere is provided. Once you have fought your way through the initially exhausting thicket, a clearing opens up, which consists of catchy elements. Even the playfulness of an emerging melancholy provides a fitting influence and lets the scarce forty-five minutes of playing time shine in a powerful light. Hard to believe that WATCHMAN is a solo project. - My Revelations
BIO
In his 10 years in the music scene Roy Waterford has amassed many accomplishments. In his early days in the hip hop scene he shared stages with such acts as Mac Miller, Freddie Gibbs, and Ghostface Killah. More recently in the jam band scene he played several music festivals and toured the U.S for roughly two years. After departing from touring, he set his sights on Reggae music, writing and recording an album in three months and signing with an independent label in Cyprus. Now Roy has returned to his musical roots: heavy metal. Inspired by iconic bands like Black Sabbath and Uncle Acid and The Deadbeats, Waterford has created the musical persona of Watchman, and it is under this title that he will be releasing his debut album, "Doom of Babylon".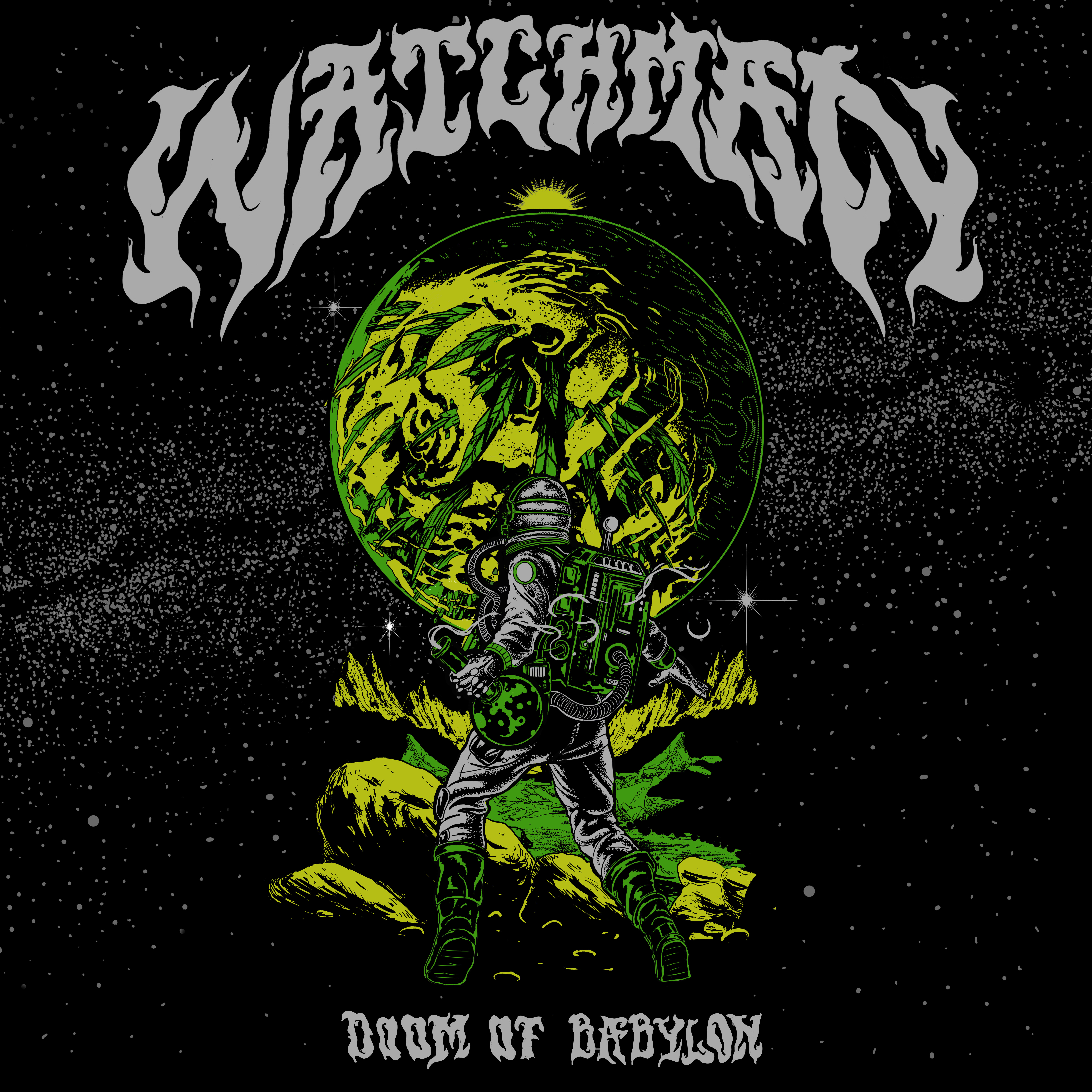 PRESS RELEASE
Watchman is the brainchild of multi-instrumentalist, producer, and audio engineer Roy Waterford. Drawing inspiration from Black Sabbath, Electric Wizard, and Sleep among others, his debut album "Doom of Babylon" is a product of the artists' bluesy, psychedelic rock influences channeled into eight heavy doom metal tracks. 
Check out the E.P. Behold A Pale Horse, featuring 3 tracks from the upcoming LP Doom Of Babylon 
https://www.instagram.com/rjuna.watchman/
Follow the band at these links:
https://watchmandoom.bandcamp.com/album/behold-a-pale-horse
https://www.instagram.com/rjuna.watchman/