BLOOD HARVEST to release 4-way split featuring BLOOD SPORE, GUTVOID, SOUL DEVOURMENT, and COAGULATE - first track revealed
Today,
Blood Harvest Records
 announces May 14th as international release date for a four-way split album among
Blood Spore
,
Coagulate
,
Soul Devourment
, and
Gutvoid 
on 12" vinyl format.
Following last year's cult four-way split with
Perpetuated
,
Oxalate
, and
Vivisect
courtesy of
Blood Harvest
,
Blood Spore
 continue their ascent as one of the death metal underground's hottest bands with their opening nine-minute epic "Olfactory Cordycipitaceae Ingress." Utterly lurking, hulking dread, their aptly titled track here simmers with ungodly tension before building into a slipstreaming vortex.
[Coagulate]
Coagulate
 follow with their own nine-minute epic, "Up from the Vats (Coalescence of Metamorphic Human Flesh Within a Gelatinous Fetal Stew)." Likewise aptly titled, if not more so,
Coagulate
 indeed coagulate with subterranean filth underpinned by a primitive pulse that takes obscene shapes as the track twists its innards.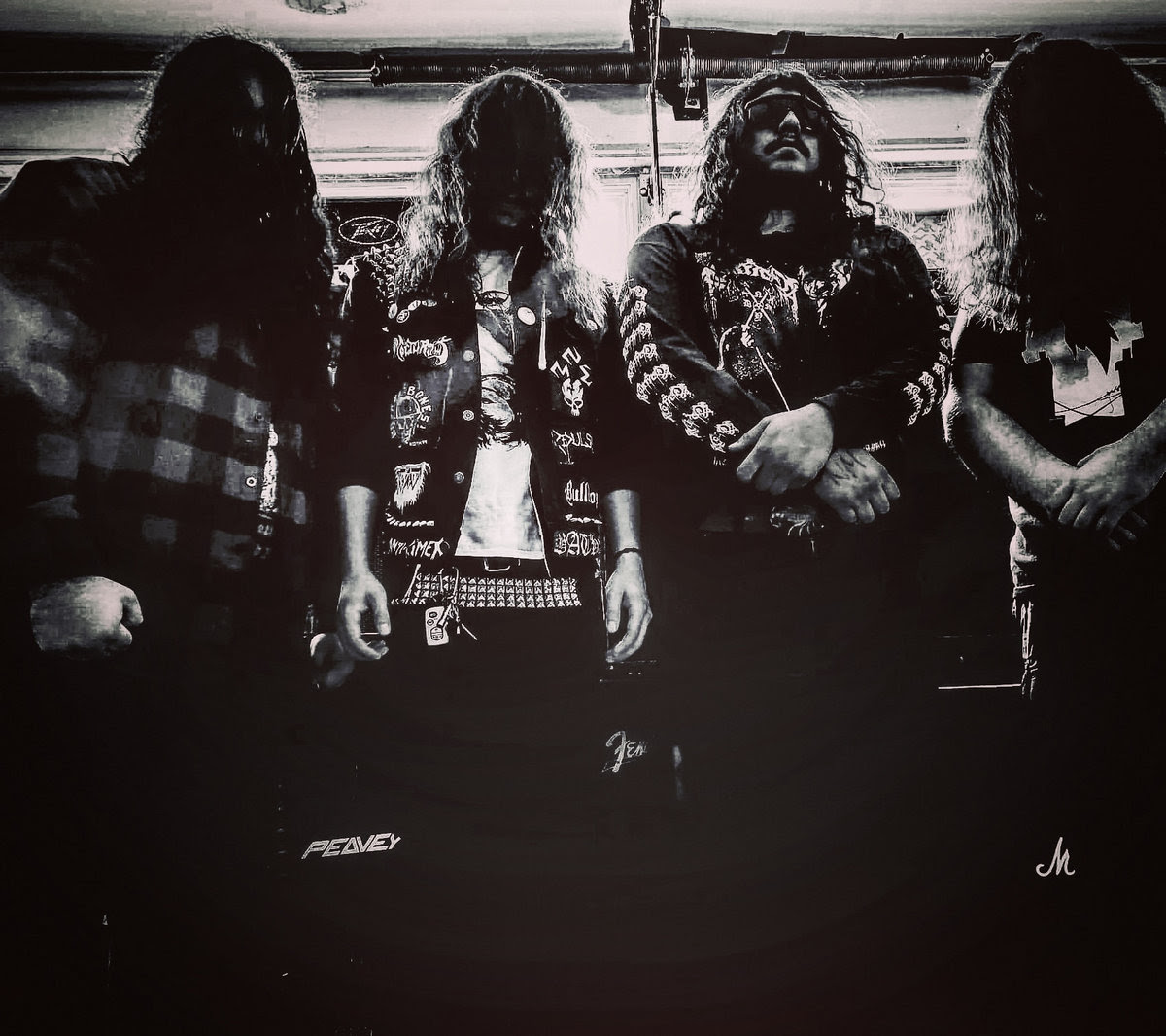 [Soul Devourment]


Soul Devourment  sport a spot-on moniker, and here offer "Veneration of the Ascended." Their track kicks into a grimy gallop and proceeds to slaughter on command, going from slam to high speed with preternatural ease, opening and also closing with eerie feedback.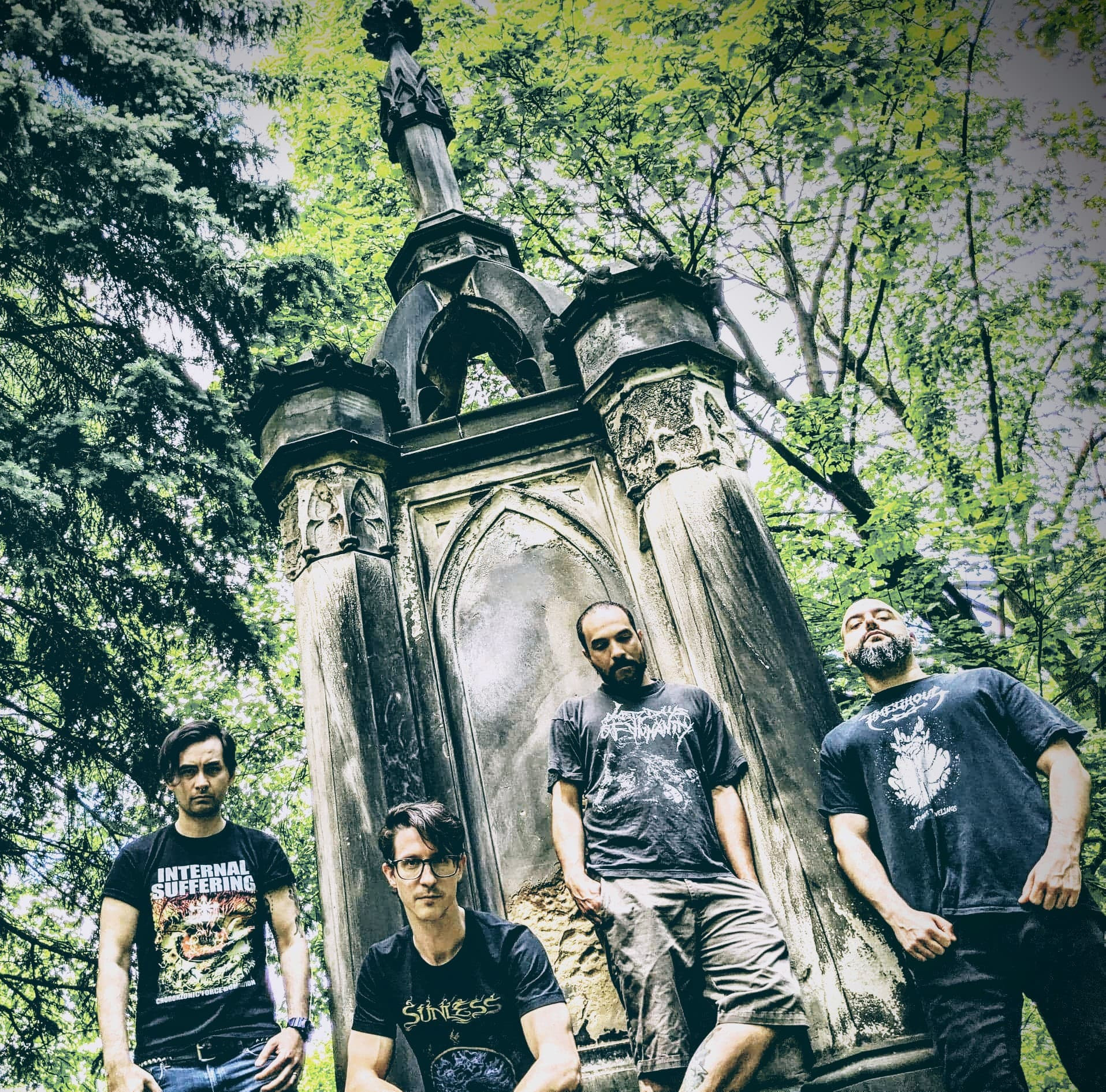 [Gutvoid]
Climactically concluding the split is
Gutvoid
, who caused quite a stir with
Blood Harvest
's release of their 
Astral Bestiary
 debut EP and subsequent digital single. Going from strength to strength,
Gutvoid 
further finesse their spiraling, sorta-cosmic death with haunting leads across "Murmurations from Twilight Bodies," itself an epic at nearly eight minutes.
Totaling 32 terror-inducing minutes, this four-way split among underground death metal's most promising new hordes shows exactly where the slime live!
In the meantime, stream 
Blood Spore
's brand-new track "Olfactory Cordycipitaceae Ingress"
HERE
at
Blood Harvest
's Bandcamp. Preorder info can be found
HERE
 and
HERE
. C
over and tracklisting are as follo
ws: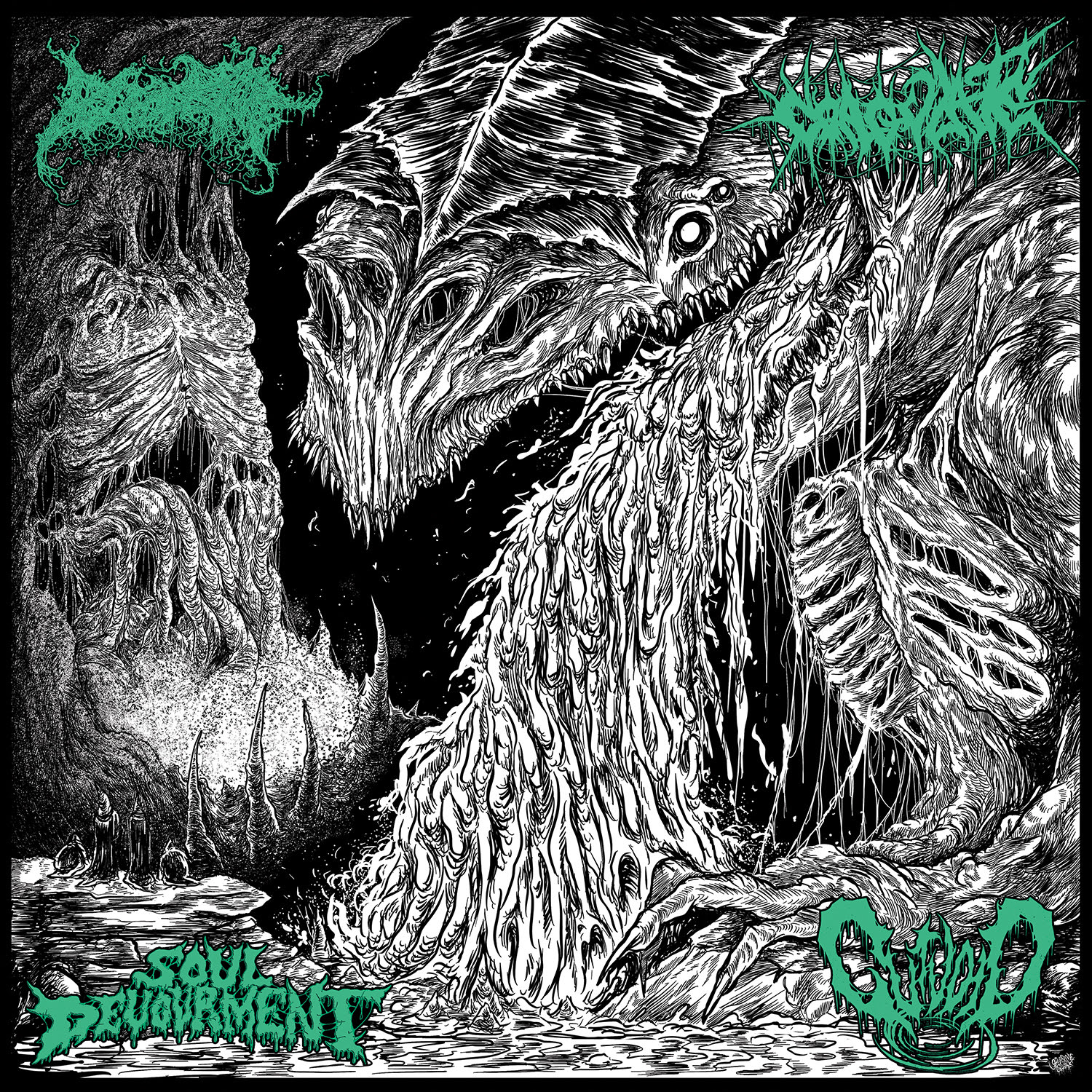 Tracklisting for Blood Spore / Coagulate / Soul Devourment / Gutvoid split LP
1. BLOOD SPORE - Olfactory Cordycipitaceae Ingress
2. COAGULATE - Up from the Vats (Coalescence of Metamorphic Human Flesh Within a Gelatinous Fetal Stew)
3. SOUL DEVOURMENT - Veneration of the Ascended
4. GUTVOID - Murmurations From Twilight Bodies